Kim Kardashian Undergoes Stomach Tightening Treatment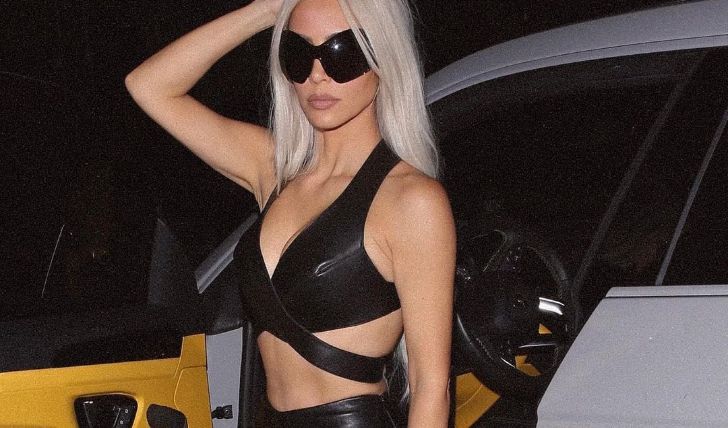 Kim Kardashian undergoes painful Tightening Treatment: Complete story here!
Kim Kardashian is willing to pay any price or undergo excruciating pain if the process guarantees beauty augmentation. The 41-year-old beauty mogul recently took to her Instagram, where she boasts a staggering 327 million followers, to flaunt her recent laser treatment. "This is a game changer," writes the socialite while sharing a snap of her visibly irritated abdomen.
"I did Morpheous [SIC} laser to tighten my stomach @drghavami's spa @gpsaesthetics," the KKW beauty founder writes, adding, "I think this is my fav laser. It's painful Lol, but worth it." Known for setting and amplifying unrealistic beauty standards and time and again proving that they don't give two craps about what goes in the minds of millions of youngsters following them, this, obviously, isn't the first time Kim has admitted to beauty treatments.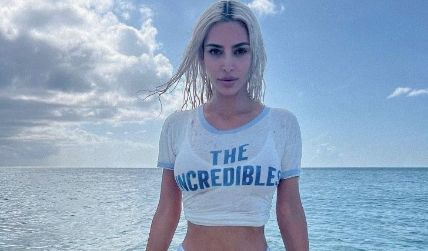 Kim calls the treatment "painful but worth it."
Photo Source: Instagram
"I really genuinely care about looking good," said the mother of three in her recent interview. Kim's one particular comment had us reeling when she said, "If you told me that I literally had to eat poop every single day and I would look younger, I might," revealing the reality star's alarmingly shallow mindset. Kim's tightening treatment revelation comes just days after the beauty mogul shared her skincare routine.
Don't Miss: Travis Scott Lands Las Vegas Residency Almost One Year After Astroworld Tragedy.
Kim posted a clip of herself barefaced as she exfoliates her face with her newly launched SKKN exfoliator by Kim. FIY; physical exfoliation is no longer a prescribed regime in the skincare community. Tap for more skincare tips. In an obvious attempt to promote her skincare line, Kim says, "The wisdom that I have now, I don't care how young I looked. I am so much happier in my skin now."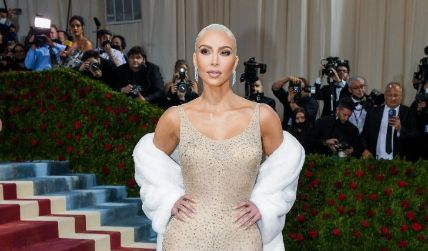 Kim admitted to losing 26 pounds to fit into Monroe's iconic dress. Photo Source: Instagram
Kim came under massive criticism earlier this year after she revealed she lost 26 pounds to fit into Marilyn Monroe's iconic happy birthday dress. While donning the iconic Monroe dress at the 2022 Met Gala, Kardashian shared how she completely cut out sugar and carbs, ran on the treadmill and wore a sauna suit twice a day to lose weight rapidly. One of Kim's harshest critics was Riverdale star Lili Reinhart, who rightly called out the influencer for her ignorance.
"To walk on a red carpet and do an interview where you say how starving you are because you haven't eaten carbs in the last month, all to fit in a f*cking dress?" said Lili, before adding, "To openly admit to starving yourself for the sake of the Met Gala. When you know very well that millions of young men and women are looking up to you. The ignorance is other-worldly disgusting."
Actress Lili Reinhart calls out Kim for her Met Gala diet.
Source: ET
Kardashian's response to the widespread criticism was, "I looked at it like a role, and I really wanted to wear this dress. It was really important to me." The Keeping Up With the Kardashian star is dating comedian Pete Davidson, with whom she sparked romance rumors in late 2021, shortly after she filed for divorce from her second husband, Kanye West.
Stay connected to glamour fame for more.
-->