Kim Kardashian's Shapewear Line, SKIMS, Solutionwear Is a Must Try!
Published Tue Sep 10 2019 By Chester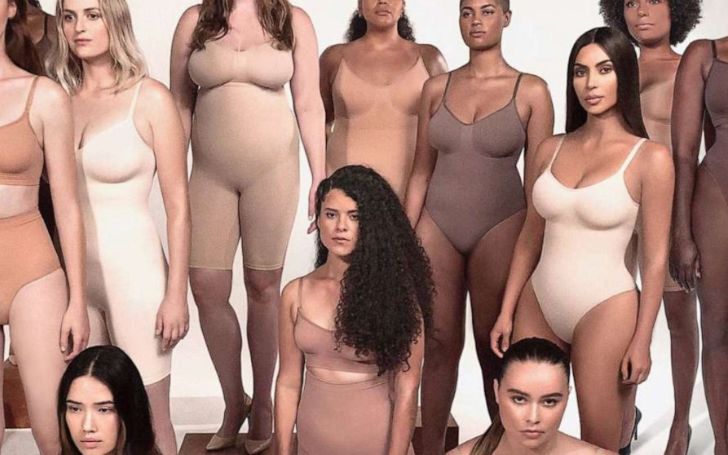 The fashion mogul Kim Kardashian finally comes up with her very own swimsuit SKIMS, sharing "feel like I've been designing shapewear for 15 years."
The KUWTK star Kim Kardashian never misses to flaunt us with her mesmerizing curves and alluring shapes but also never lied about the secret to get such libidinous figures.
Kim shared the launching countdown taking to Instagram on Monday, Sep 9, check it out.
Reality star Kim, 38, is always open when it comes to using shapewear as it helped her enhance those steamy yet raunchy looks.
But Kim also shared that she was not entirely satisfied with the swimsuit she opted for looking smooth slimmer. Talking to PEOPLE, Kardashian shared,
I use shapewear as a solution to my styling needs. I always wanted something that would smooth, and sometimes not necessarily change my shape. When I wear sheer garments, I used my shapewear to line things like jumpsuits and gowns.
Before her own launch, to make the wear comfortable Kardashian West went through various procedures such as cutting it apart, dyeing with tea bags and customizing it make it fit with her needs, but it was never satisfying.
So later she decided to come up with her own solution-focused brand, SKIMS Soultion wear.
I would create my own shapewear all the time to be my solutions for things. I feel like 'I've been designing shapewear for 15 years," Kardashian West says. "'I'm so proud of the line. 'I'm so proud of the fabric. I made things that 'haven't been made before," she adds, pointing out the one-leg bike short.
The main motive of the shape-lifter is to provide cozy wear feel without any itchiness, even opting for an extended period, much like these cozy Push-Up Bras.
The glamour sensation who recently launched a '90s inspired makeup launch came up with the SKIMS line has released thongs, bras, bikini briefs, thermal leggings, bodysuits starting from $18 to $98.
Available in skin color and all sizes.
(SOURCE: Pinterest)
It contains various sizes starting from XXS to 5XL with nine different colors. The owner of POOSH, Kourtney Kardashian was the first in line to support her sister.
Another was Kendall Jenner who in a candid way as always promoted her sister shapewear citing about her shoulder insecurities.
So, hurry up and grab one. The suits are sure to add more shades and curves to your alluring physique. And if you are facing trouble to find the right bra-size, the check out these smart method to measure it.
Stay tuned and connected to find the update on the news.
-->