Kim Petras Made History As First Transwoman To Win A Grammy! Learn About Petras' Transition To Fame!
Published Mon Feb 06 2023 By vicky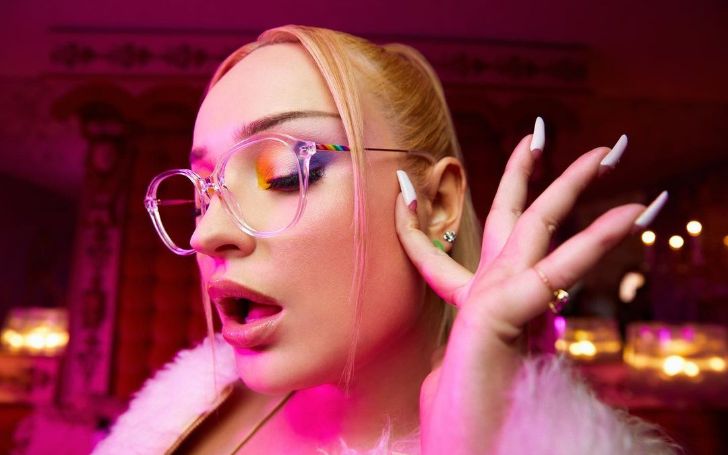 Music has always been a focal point in human history. Recently Kim Petras made it into the history books when she bagged a Grammy award as the first transwoman. Likewise, as the first transwoman to win a Grammy created a massive buzz! Similarly, fans of Kim remain very supportive of her achievement.
Kim started her journey in the music industry in 2008 but found little to no success. Over a decade later, Petras would be a household name. Her voice managed to create a massive opening for the trans community. Likewise, the "UnHoly" singer was crowned the first transwoman to reach the Billboard Hot 100 and eventually the top of the chart! However, how was her early life? What do her parents think about her success? Find out all about Kim and her life!
Is Kim Petras the first Transwoman to win a Grammy?
Yes, Kim Petras became the first transwoman to win a Grammy. Petras cemented her name in the history books. Petras and Sam Smith bagged the 2023 Grammy Award for Best Duo/Group Performance! Also, Kim and Sam's "UnHoly" won the MTV Europe Music Awards in Video for Good category.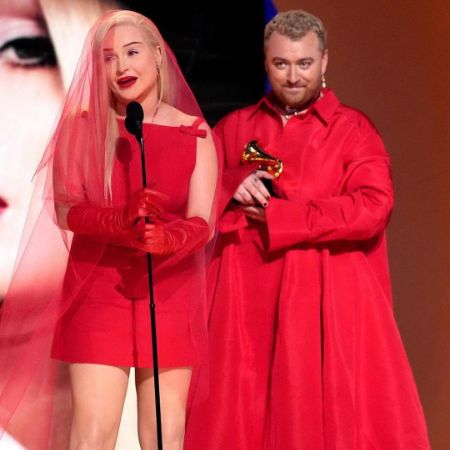 The afterglow of success surrounds Kim. However, it wasn't always that for the said singer. In the initial phase of her career, Petras was relatively unknown. But with tenacity like no other, the "UnHoly" singer made it so that her name was never forgotten.
Petras became the first transwoman to win the Grammy and one of the few openly trans musicians. Similarly, she honored the past trans-artists for paving the way. Moreover, Kim and her partner, at least for the song, accepted the award in bold red outfits.
Kim Honored Her Late Friend Sophie Xeon During Her Speech
Kim's win at the Grammy Awards became heavy when the artist started her acceptance speech. The first transwoman to win Grammy was a mixture of all emotions known to humans. However, Petras predominantly expressed her gratitude.
Among the list of people, Kim thanked was Sophie Xeon. Sophie was one of the first openly transwomen in the music industry. Likewise, Xeon held many prominent award nominations, but sadly, she could not bag a Grammy. A year following Sophie's death, Kim Petras won the honor of being the first non-binary to win the said award.
Kim Petras thanked her parent for believing in her!
Kim Petras recalled when she and her family lived near a highway. Unlike now, back then, Kim and her family struggled during her childhood. Similarly, Petras thanked her mother for her never-ending support throughout Kim's life and career.
As the first transwoman to win a Grammy, Kim has undoubtedly carved the way for future artists from the trans community. Hearing how Petras's mom gave her unending support, the "Unholy" singer's parents must be very proud of their child.
Kim Petras and her transition!
Kim Petras was born as a male on August 27, 1992. Although Kim lives an open life with her fans, her birth name stays hidden. Moreover, her parents welcomed the "UnHoly" singer in Cologne, North Rhine-Westphalia, Germany.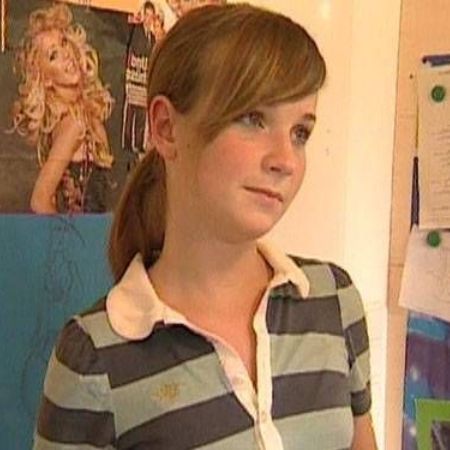 During her early years, Kim grew up in the care of her parents. However, Patras lived as a female trapped in a male's body till she reached her teens. And unlike these days, the trans community wasn't as accepted in society. Kim's mother came to her rescue and supported the singer from her early days.
The legal age for gender-affirming surgery in Germany is 18. But Kim showed her tenacity and went on many documentaries and talk shows to gain permission to drop the age to 16. Following her escapade, Patras found worldwide recognition. And thus, the world dubbed her the world's youngest transsexual.
Kim Patras officially became a woman in 2008!
The "UnHoly" singer showed her tenacity since early childhood. When Kim Patras wanted something, she put everything she got into reaching her goal. After appearing in many publicized shows, Kim finally got the green light for her surgery at 16.
For her transition, Petras was evaluated by the head of the psychiatric unit at Frankfurt Hospital, Dr. Bernd Meyenburg. Finally, Kim managed to break free of her male body and officially became recognized by the masses as a woman.
Kim's Parents Supported her Change and Now are Parents to one of the biggest pop stars!
Kim Petras is careful about her family in the limelight. As mentioned above, Kim loves his family with all her heart. Likewise, she told the world that Petras would have never reached her position if it weren't for her parents' support.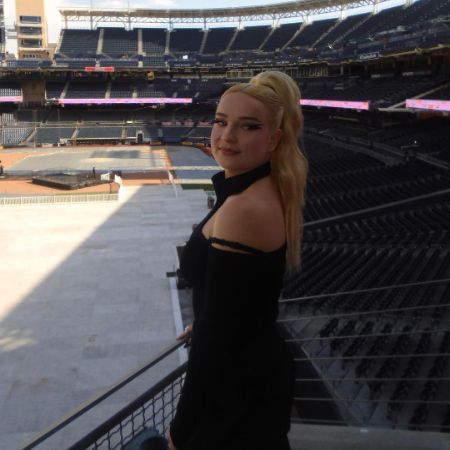 Unlike her public life, Kim knows to keep the identities of her mother and father hidden. As such, the names of Mr. and Mrs. Petras stay away from the media's reach. However, the Grammy-winner did tell the world about their profession. Mrs. Petras worked as a choreographer, and her husband was an architect.
The Petras lead a somewhat normal life. And Kim grew up with an older sister. Like the famed singer Kim, her sister too liked music. However, Petras' sibling wants to stay away from the spotlight.
Is Kim Patras in a Relationship?
Although Kim Patras flaunts relationships in her single "UnHoly," the singer is single. Over the years, Kim paid close attention to what she shared with the public. Relationships and love life stayed miles away from what she shared with the public.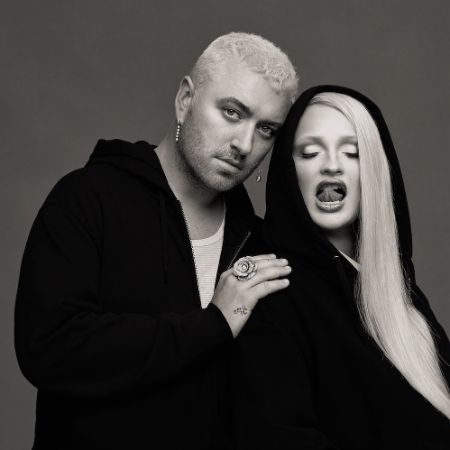 Kim's social media is ever-growing, and with her win at the Grammys, it will soon cross the million mark. Patras' Instagram account holds hundreds of posts, but none show any clue of her being in a relationship. As such, it is safe to assume the LGBTQ singer doesn't have a boyfriend or a girlfriend.
How Rich is Kim Patras after Winning the Grammy? Net Worth and more!
Kim Patras commands a massive wealth as of this article. Currently, Kim owns an estimated net worth of $4 million. And yes, Patras earned her money through her career as a pop star.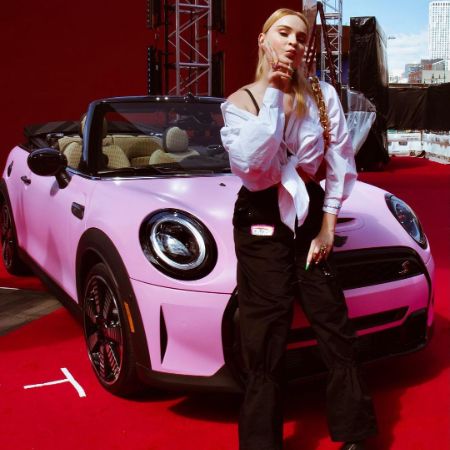 While winning the Grammy did add to Kim's worth as a musician, an artist isn't paid for winning the said trophy. No, it adds value to an artist in the long run. Likewise, her fee and concert prices may see an increase.
The song "UnHoly" stayed in the Billboard Top 100 for a year. Initially, Kim's hit song reached the tippy-top of the chart in October 2022. Impressively, Petras and Sam Smith's hit became one of the most digitally downloaded songs of the year.
Cars and Assets of Patras!
Kim Patras posted many pictures of herself featuring many supercars. However, the talented musician never talked about what car she drives. Given her success in recent times, Patras must be driving a super-luxury car. Similar to vehicles, Kim keeps her assets hidden from the world.
-->