What is Kris Humphries Net Worth in 2021? Here's the Breakdown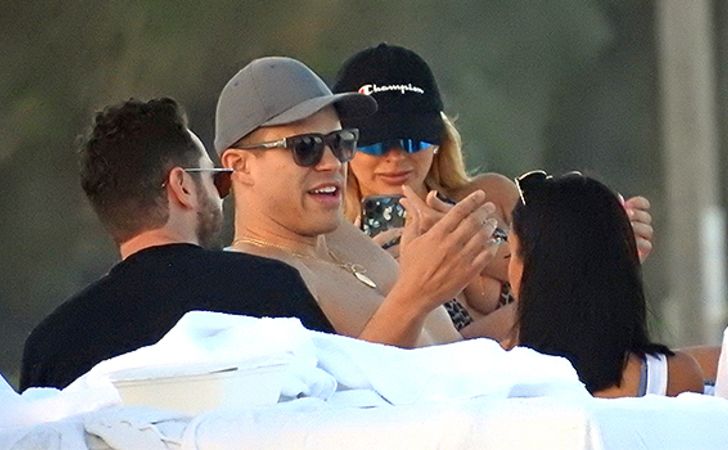 What is Kris Humphries Net Worth in 2021? Everything you should know about Kim Kardashian's ex!
Kristopher Nathan Humphries, notoriously known as the former husband of reality TV star Kim Kardashian, and acclaimed worldwide for being an eminent basketball player for the NBA(National basketball association.
Kris was born on February 6, 1985, in Minnesota to Debra and William Humphries. He was an athletic child and had plenty of accolades to his name from high school time alone. Let's dip right into the former NBA player's massive net Worth and his luxurious lifestyle.
Kris Humphries's Colossal Net Worth In 2021
Kris Humphries was born into a well-off family but he always wanted to hit bigger and he knew he had the potential. Interestingly, Humphries had beaten Michael Phelps in competition and apparently holds the US national swimming record. But Kris had another plan for himself and hence started his basketball endeavor.
Kris Humphries reportedly played 13 NBA seasons before taking his retirement in 2019. He had played for teams like Utah Jazz, Toronto Raptors, Boston Celtics, and many others.
Kris Humphries has an estimated Net Worth of $18million.
Photo Source: Latimes
During his NBA years, Kris Humphries reportedly had an estimated net worth of $32 million,which now has come down to $18 million,a compromise he knowingly made for a quieter and lowkey life. Besides, Humphries has also started his own NGO called The Kris Humphries Foundation that helps poor and potential kids with finances and counseling.
Kris currently lives in his huge mansion in his native Minnesota. The former NBA player has a fetish for luxury cars and owns a number of them. In fact, the athlete drives a Rolls Royce priced at $25,0000,a Range Rover Sport, and has a vintage car Oldsmobile 442.
Recommended:BTS Crowned As IFPI's Top Recording Artist In 2020
Following his split with Kim Kardashian, Kris, as per sources, sold off Kim Kardashian's engagement ring at Christie auction for $749,000, a ring that originally cost him $2 million.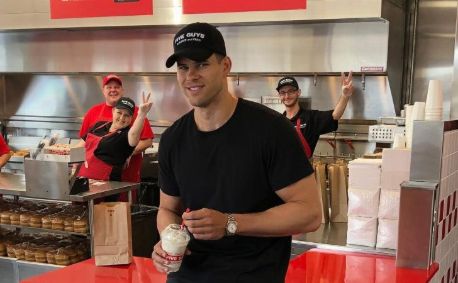 Kris is now a real estate agent and runs his own food chain.
Photo Source: DailyMail
Kris announced his retirement in 2019 and was on a break for a while. The 36-year-old now is a real estate agent and runs several food chains.He was recently spotted vacationing in Miami with a new girlfriend, Ashley, an Instagram model.
Kris Humphries's Early life and The Kardashian drama
Kris Humphries grew up in Minnesota with his parents and two elder sisters and had high hopes for himself as a kid and he did witness all his dreams come true with talent and hard work. But the NBA player's one mistake made him loathe all that fame, and soon he distanced himself from all that spotlight and chose a reclusive life.
You May Like: Kris Humphries On His Divorce With Kim!
It's been more than a decade since his divorce from Kim and people still talk about it with the same enthusiasm. It seems Kris's name has been attached to the Kardashian indefinitely.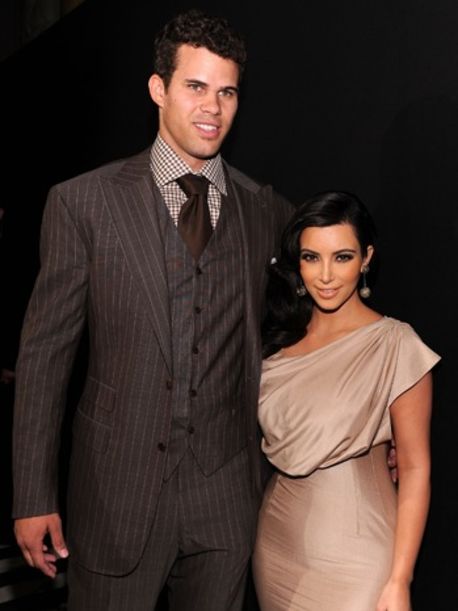 Kris Humphries and Kim Kardashian's marriage lasted for 72 days only.
Photo Source: Hollywood reporter
Kris Humphries and Kim Kardashian started dating in 2010 and got married in 2011; the former couple's marriage is said to be the shortest marriage to go down in the history of Hollywood. After 72 days of their marriage, Kim filed for divorce, and their lengthy legal battle was the primary source of all the gossips and drama in showbiz.
The ex-spouses were heavily criticized and laughed at. Kris Humphries's wedding was called a money-grabbing PR stunt citing the amount of money that Kim made from it,a lot apparently. Some media outlets also called it a mere tabloid for Kardashians to expand their brand.
Check Out:What is Drew Lock Net Worth in 2021? Here's the Breakdown
Kris Humphries in many of his interviews called it the biggest mistake of his life. He exclaimed that he didn't know what their relationship meant for Kim but it was real for him and that the former athlete was embarrassed and in a dark place following the whole feud.
For more updates on your favorite stars,stay connected to Glamourfame.
-->