BTS Crowned As IFPI's Top Recording Artist In 2020
Published Thu Mar 04 2021 By Bran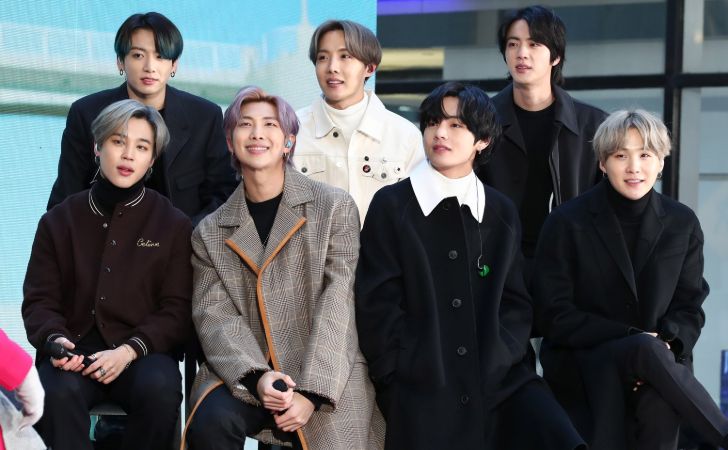 K-Pop band BTS just got themselves named as the 2020's IFPI Global Recording Artist of the Year.
It's a great day for music fans, especially the K-Pop enthusiasts; as the face of Korean music, BTS bagged the title of 2020's IFPI Global Recording Artist of the Year Award. The title recognizes them in the global platform and incorporates all the factors, be it the album sales or steamings. Furthermore, it also involves downloads and CDs.
2020 wasn't like any other normal year as the majority part of the year, courtesy of the CoronaVirus. IFPI named BTS on top of their top ten recording artists deal for a reason, and the reason is that they broke all the records. As per their reports, the South Korean pop band.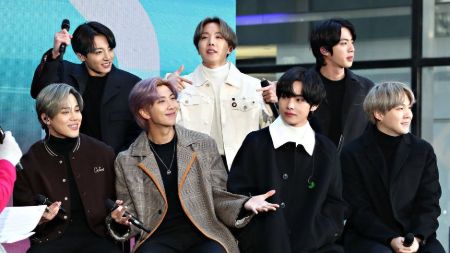 BTS won the title of Global Recording Artist of the Year 2020 with IFPI.
Photo Source: BBC
Despite a difficult year, BTS managed to release three full-lengths last year, that wasn't something most of them managed to do. In fact, one of their albums, 'Map of the Soul: 7', helped the band to become the best-selling Korean Album of All Time.
Related: BTS Producer Pdogg Claimed The Top Prize For Making The Highest Earnings From Song Royalties
As per reports, IFPI's decision to give BTS the number one award wasn't baseless. In fact, they took it based on all the statistics by comparing the numbers, be it with the details on numbers and statistics as in sales and streams.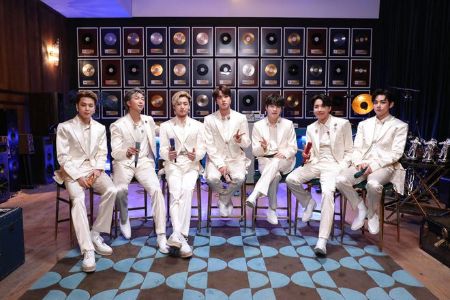 BTS is the first Asian winner of the IFPI awards.
Photo Source: Today
As BTS won the IFPI's most prestigious title on Thursday, the K-Pop band broke another record, like they always do. This time, the Korean band set another record, and that was to become the first champion that performs in a language that's not English.
You May Like: Kylie Jenner And Kendall Jenner In Filming Of 'Drunk Get Ready' Makeup Tutorial
BTS also become the first Asian band to achieve such a reputed title. Prior to 2020, when they actually won, the fan-favorite music band was close to the IFPI title in the past. In fact, they managed to finish second in 2018 and seventh in 2019.
BTS started their professional journey in 2013.
Photo Source: Variety
Unlike this time, all the past winners were from North America and the United Kingdom. Well, the names are popular ones, and we are confident enough that you know all of them. To name them to you, the past winners are Taylor Swift, Drake, One Direction, Adele, and the jolly singer, Ed Sheeran.
Recommended: Cristiano Ronaldo Makes Another Record In His 600th League Appearance.
BTS might be a new name, but considering their hype in the past few years, this might not be the only time they get the hands at the number one spot.
For more news and updates about your favorite stars, please stay connected with us at Glamour Fame
-->