Kylie Jenner And Kendall Jenner In Filming Of 'Drunk Get Ready' Makeup Tutorial
Published Wed Mar 03 2021 By Bran
Glam queens Kylie Jenner and Kendall Jenner gave a peek on their Instagram as they work together to film a makeup tutorial video titled, 'Drunk Get Ready With Me.'
It's always a great sight when Jenner sisters, Kylie Jenner and Kendall Jenner work together in their projects. And, this is one of those times as the two fashion icons are united again to produce a brand new video on Kylie's official YouTube channel.
With over 10 million subscribers waiting for Kylie's new videos on their notification bar, they are more excited for this one, as Kylie Jenner and Kendall Jenner are both going to be on this one.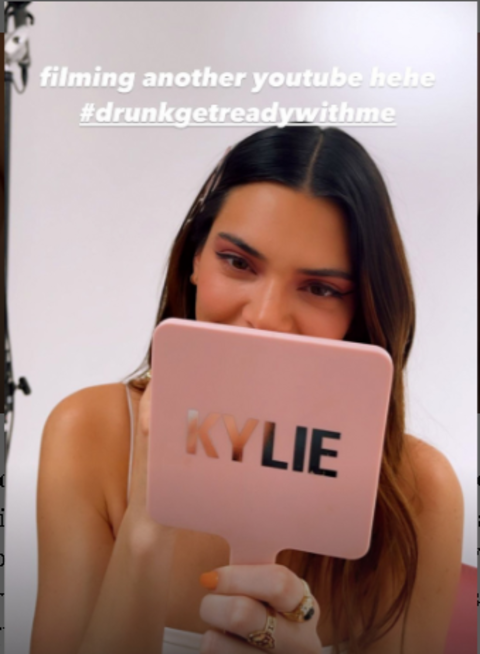 Kylie Jenner and Kendall Jenner are working together for a makeup tutorial video on YouTube.
Photo Source: Instagram
The content of their YouTube creation is going to be equally engaging and exciting for the modeling enthusiasts as it will be a makeup tutorial video. Interestingly, the title will be 'Drunk Get Ready with Me,' which definitely gets their followers a lot more excited.
Don't Miss: Kylie Jenner Showed Off her Full Support For her Hubby Travis Scott at his Biggest Concert.
What's more interesting is that the Jenner sisters seem to introduce another new product into the mix, as per the hinds shared by Kylie in her story. With a theme of 'drunk get ready' in the video title, the aim of bringing a new product might be just the best way ahead. It's only a matter of time before the owner of Kylie Cosmetics, alongside her model sister, shows the world their new drink, 'Kendall's new 818 Tequila.'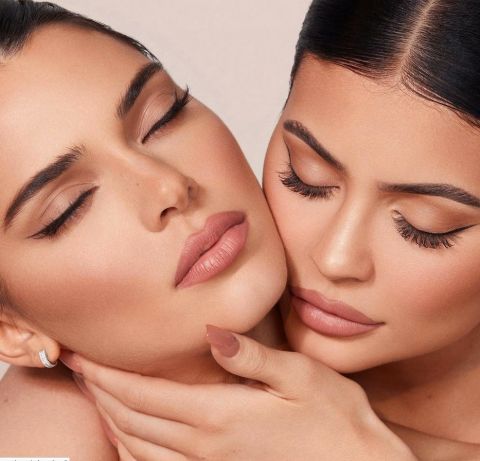 Kendall Jenner and Kylie Jenner will also include Kendall's new 818 Tequila in their upcoming video.
Photo Source: The Sun
The fans of Kylie Jenner were pretty surprised with the looks and makeup on both her and Kendall, as they look quite different from their normal self. The mother of one actually posted a picture with Kendall, alongside a caption, 'filming another youtube heheh.' Moreover, she even disclosed the title with an #drunkgetreadywithme.
Following that story, Kylie opened up with pictures of a bar cart which included three supermodel's spirit bottles that look to be a part of her next YouTube video.
Kylie Jenner and Kendall Jenner pose a picture in their unique new makeup for the video.
Photo Source: Instagram
In the few videos and snapshots Kylie Jenner posted on her Instagram, we could see how her sister, Kendall Jenner, rocked the looks in a heavy pink blush, matching eyeshadow, and an overdrawn lipliner. It was quite funny how she felt like her tongue was burning due to the lip plumping gloss.
Also See: Lady Gaga Debuted The Biggest Hair Color Trend of 2019
On the other hand, Kylie Jenner was looking equally sensational with a pink-yellow combination in her blush. Her makeup set also involved blue lipstick and a sparkly pink eyeshadow, and a liner in winged patterns.
Millions of Kardashian-Jenner fans can't wait until the cosmetic mogul uploads this hyped makeup tutorial video on YouTube. There is no doubt that it would create an amazing buzz and hype across the internet.
Related: Top 12 Craziest Beauty Trends of 2018
For more news and updates about your favorite stars, please stay connected with us at Glamour Fame.
-->