Kris Jenner Is Worried Kourtney is Still in Love With Scott Disick!
Published Sun Jun 09 2019 By Alice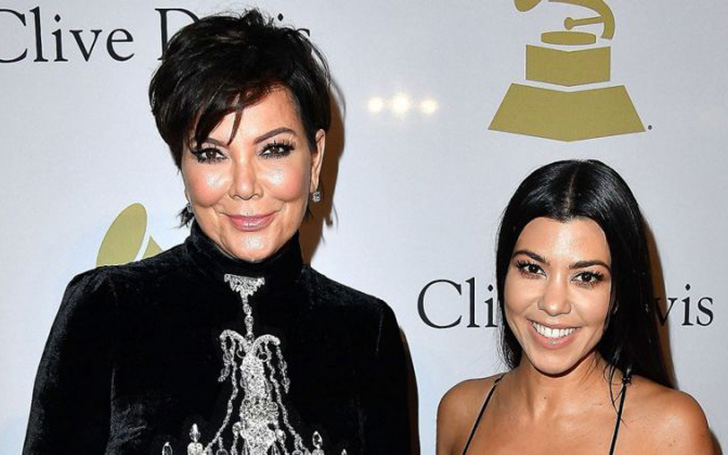 The concerned mom Kris Jenner knows all too well that her daughter Kourtney Kardashian can have a hard time making up her mind.
In a sneak peek of Sunday's episode of Keeping Up With the Kardashians, Kris Jenner, shared her thoughts about her daughter Kourtney Kardashian, vacationing with Scott Disick, 36, and his current girlfriend, Sofia Richie in Mexico together.
The businesswoman is seen chatting with daughters Kim Kardashian, 38, and Khloe Kardashian, 34, when Kourtney's ex Disick surprises them all with his latest Instagram post which in the three is seen lounging in swimsuits, captioned as "What more could a guy ask for? Three's company."
"To be honest, it's a little confusing," the 63 years old told her daughters, a look of disapproval flitting across her face. "Kourtney, Scott, and Sofia on vacation together. What is happening?"
Kris Jenner is afraid Kourtney still harbors feelings for her ex Scott Disick.
SOURCE: Channel24
The reality star Kourtney broke up with the entrepreneur in July 2015 after dating on and off for nearly 12 years but the duo remained close as they co-parent their children, Mason, 9, Penelope, 6, and 4-year-old Reign.
Scott has since found love with Richie, 20 and the couple is still together despite many thinking it was just a fling at first. They are so head over heels in love are apparently have talked seriously about getting engaged.
The concerned mom expressed her fears "that somebody's gonna get hurt" and revealed her concerns that the situation could end in tears as she suspects the Kourtney is still in love with Scott.
Watch: Kris Jenner worries Kourtney Kardashian is in love with ex Scott Disick
The momager explains that she thinks Kourtney's infamous indecisiveness will lead her to realize she still has feelings for Scott when it's too late to do anything about it as she said,
"And she's gonna be the one deciding way too late that she is in love with Scott and wants to spend the rest of her life with Scott."
The author then reflected on how she got to a good place with ex-husband Robert Kardashian, who passed away in 2003 at age 59 as she said,
"It took me a couple of years after Robert and I got divorced, but we became the best of friends,"
Kris added,
"So I know a thing or two about being friends with your ex, or co-parenting. But it's still incredibly challenging. I worry that somebody is going to get hurt."
Meanwhile, the Poosh founder recently said her amicable relationship with Disick and Richie is "probably the thing I'm most proud of."
"I don't think we'll go on every trip together, but I love that I'm invited," Kourtney said of their cozy vacations together.
-->