Kristen Bell Celebrates Husband Dax Shepard's Birthday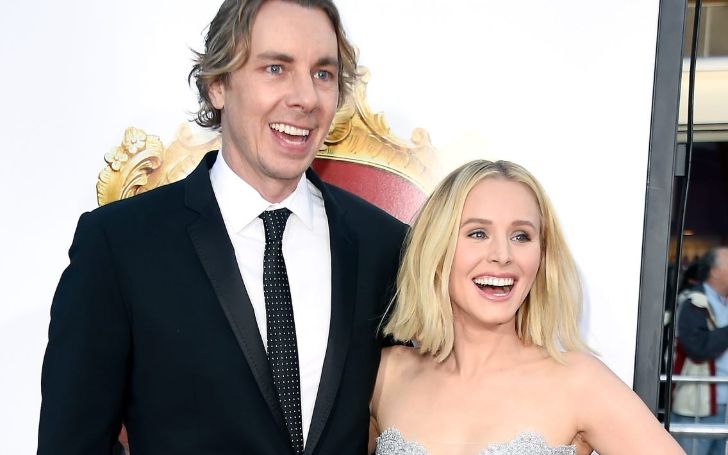 Kristen Bell celebrates her husband Dax Shepard's birthday while praising his commitment to growth in a birthday post.
Kristen Bell is on cloud 9 celebrating her favorite time of the year, aka her husband Dax Shepard's 46th birthday.
The couple has been together for nearly a decade, and their love is still going strong as ever. Social media has been their go-to field to share their feelings, given that Bell actually asked her husband to marry via a Tweet back in 2013.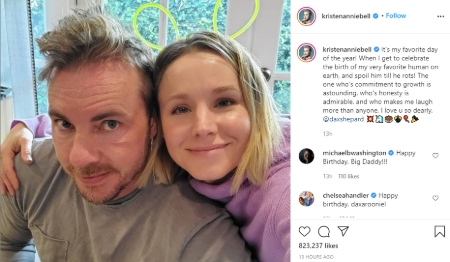 Kristen Bell's birthday wish for Dax Shepard!
Photo Source: Instagram
As a toast to her beau's birthday, the American star wrote a sweet and romantic post on her Instagram which read, "It's my favorite day of the year! When I get to celebrate the birth of my very favorite human on earth and spoil him till he rots!"
She also added along, "The one who's [sic] commitment to growth is astounding, who's [sic] honesty is admirable, and who makes me laugh more than anyone. I love you so dearly, @daxshepard,"
The birthday celebration came after quite a hardship following the Armchair Expert's motorbike accident in early 2020. The ATV accident caused a broken hand along with multiple injuries and had issues with the abuse of the medication after being sober for 17 years.
You may also like: What is Cashnasty Net Worth in 2020? Here's the Complete Breakdown
The 40-year-old actress got candid about her husband's relapse in the Ellen DeGeneres Show and mentioned the situation as "He is actually doing really great. ... Everybody is up against their own demons,"
The mother of two also went on with appreciation of her husband as "The thing I love most about Dax is that he was able to tell me and say, 'We need a different plan.' If he has to take medication for any reason, I have to administer it. But he was like, We need a stronger plan."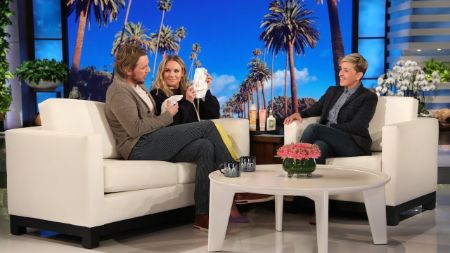 Kristen and Dax in The Ellen DeGeneres show!
Photo Source: YouTube
The Good Place actress stood by her husband in his difficult times, seeing how Dax was also equally fighting to change for the better of the family.
Well, now that things look to be getting better, we wish all the best for the family.
That was all for now, do follow Glamour Fame for more of these reads!
-->