Kristin Rønning - How Well Do You Know Her?
Published Thu Nov 28 2019 By Sea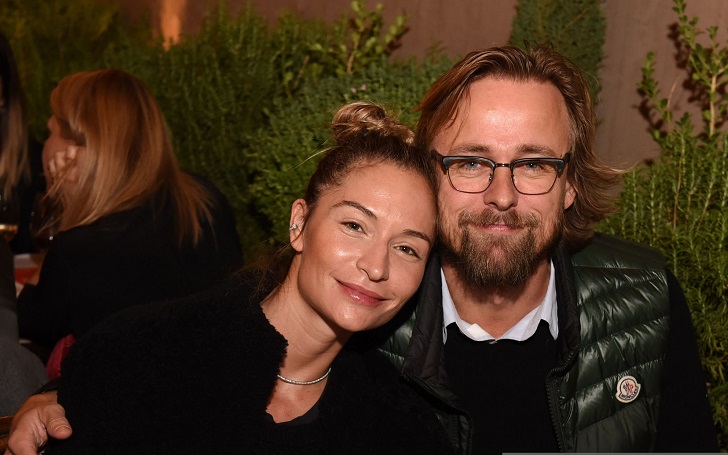 The fact of the matter is not many people know about Kristin Rønning. But the name will sound familiar when it's put alongside director Joachim Rønning. The confusion with knowing about her is that there are too many 'Kristin Rønning's and almost impossible to put them together.
Almost... The two have appeared in public together on various occasions. One reason she has not been discussed too often in Hollywood is that she's still based in Norway and still works there.
Joachim and His Former Wife Kristin Rønning Attended the Delete Blood Cancer DKMS Dinner and Have Two Kids Together
One of the rare times the two were photographed together was during the Delete Blood Cancer DKMS Dinner at Terrine on November 12, 2015, in Los Angeles, California, where they met up with the co-founder Katharina Harf. According to sources, the pair have two daughters together. They were said to be married and split sometime in 2017.
The Delete Blood Cancer DKMS Dinner was a rare photograph of Joachim and his ex-wife Kristin Rønning.
Source: Vivien Killilea, Getty Images
The kids were also pictured during the premiere of 'Pirates of the Caribbean: Dead Men Tell No Tales', which is still not talked about. What the tale is there, you'll have to ask them personally.
There's an Acting Credit for Kristin from 1975 and a Possible LinkedIn Profile
If the person IMDb is mention is really this Kristin Rønning, then she would have been a child actress when she was in two episodes of the TV mini-series, 'Benoni & Rosa', dated 1975. The series is set in the township of Sirilund in northern Norway.
There is also the matter of a LinkedIn profile that adheres to her. While the photo on the account is no longer available, the face was of the same person. According to the profile, she worked her way up from being an Instructor in January 2012, to become the product specialist since January 2017 at EcoOnline.
Also Read: Who is Joachim Rønning's Current Wife? His Relationship History in Full!
She was transferred from Oslo (where Joachim is based in) to Tønsberg, Vestfold, for her latest position. She also worked as a sales manager at Illums Bolighus for about five years before EcoOnline.
After the split from Kristin, Joachim started dating the Hearst heir, Amanda Hearst, who he is currently married to.
Stay tuned in to GlamourFame for more Entertainment details.
-->