KSI Girlfriend - Find Out About the YouTuber's Relationship in 2022
Published Sun Dec 13 2020 By Jessica
Grab all the exciting details on who the popular YouTuber KSI is dating in big 2022 right here.
Olajide Olayinka Williams 'JJ' Olatunji, aka KSI, is one of the hottest internet sensations in recent times. His prominence in the online community initially rose from his gaming-commentary videos of the FIFA game series before releasing several creative contents, be it with his talents as a rapper, actor, or even a boxer. Over the past few years, he released over ten top singles, which managed to break into the top 40 singles on the UK Singles Chart.
KSI's popularity initially began from his extremely hard work on YouTube, with his engaging and exciting content. In fact, as of December 2020, he already garners over 22.2 million subscribers, which proves pivotal behind his whopping net worth. In 2020, KSI not just beat his arch-rival, Logan Paul, in a rematch, but he even accomplished great success on a personal level. Stay right here as we bring you all the details behind his love life and girlfriend.
KSI Has A 'Beautiful' Girlfriend
Bad news for all the millions of KSI's lady fans as the talented singer isn't single. However, unlike most celebrities on YouTube and the rest of the showbiz sector, KSI prefers to keep a low profile of his love life. Despite his best attempts to keep his love life a secret, it hasn't been long since he gave a small hint away regarding his relationship status.
KSI opened up regarding his confidential love life shortly before his professional boxing match against fellow YouTuber Logan Paul. Things got out in the open when he told how he was extremely busy with an intense tired more in Los Vegas, where his body was 'pushed to a point' that he never knew that he had. The reason why he moved to Vegas was to keep himself determined and focused for the match, even though it meant him to sacrifice his family and girlfriend.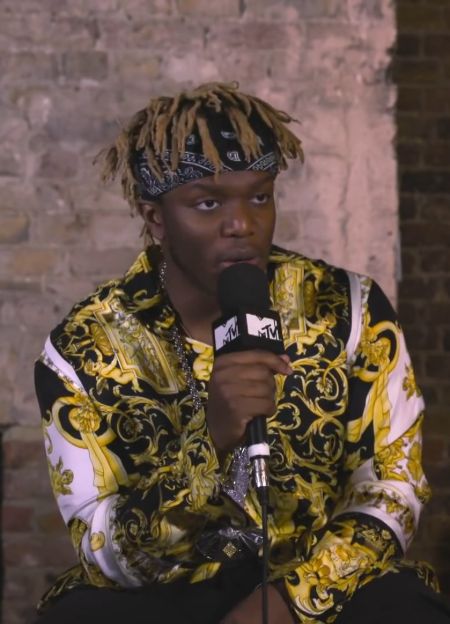 In an Instagram, KSI made a reference on how he missed his family, friends, and his beautiful girlfriend.' Furthermore, he credits his partner by lauding her for being understanding the decision for his move to train in Vegas. To this date, the boxer cum rapper never made the decision to take the name of his beau on the public stage.
KSI also confirmed his relationship through a tweet in October 2021. Apparently, the rapper turned boxer vented on Twitter how busy he was with his hectic schedules. In a tweet mentioning himself as his 'worst enemy', KSI wrote that he doesn't even have time to see his family members and girlfriend. "I'm a workaholic and I just work work work till my body physically shuts down," said KSI. Needless to mention, KSI is hustling hard.
KSI's Dating History With YouTuber
KSI did have a fair share of women in his life before his current relationship. Apart from his hard work over his career, Olatunji used to date fellow YouTuber Seana Cuthbert until 2014. Unfortunately, there isn't much opened up on the details revolving around how they actually ended up together.
Interestingly, his ex-girlfriend was just 17 years old when she first met the promising YouTuber. In recent times, Seana isn't much active on the online platform as well. The two reportedly broke up around 2018, without proper closure to the public.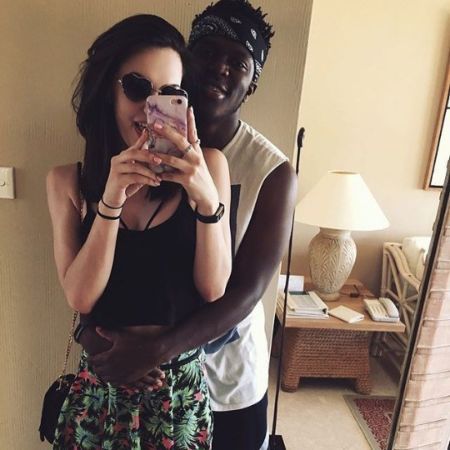 KSI and Seana were in a long-distance relationship as they lived in London and Newcastle, respectively. In fact, it was KSI's busy career on YouTube that later forced them to part ways on mutual terms. Back in 2017, there were rumors that linked the artist to be dating a girl named Lois, who even featured in one of his videos called 'Mauritius With My Girlfriend.' Also he was rumored to be dating Nia Pickering between 2018 to 2019.
For more news and biographies about your favorite stars, please stay connected with us at Glamour Fame.
-->