Kurt Warner Plastic Surgery - Internet Thinks He Went Under a Knife; Did He Really?
Published Wed Apr 29 2020 By Chester
Learn the facts behind former NFL's Arizona Cardinals star Kurt Warner plastic surgery.
If you follow the 2020 NFL Draft then you might know that the draft which was scheduled to be he from Zoom in Los Vegas was held virtually due to the burning issue of COVID-19.
And the rumors of the former Quarterback and one of the virtual announcers of the draft started to swirl after he made his appearance on the Zoom broadcast. So in order to know what's really cooking, here, we present you with all the facts,
Kurt Warner Plastic Surgery Facts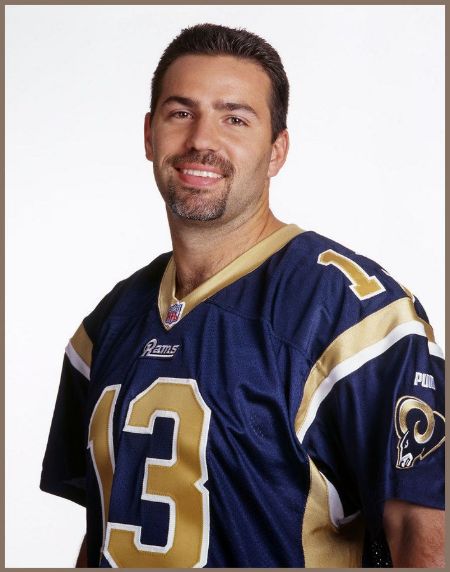 Facts behind Kurt's controversial plastic surgery rumors.
Image Source: NFL
A moment ago, Warner appeared to be on Zoom for the virtual draft, and seeing the 48 years old and seeing the 48 years old in good and glowing shape made millions of NBA stars speculate that Kurt went under the knife.
Fans accusation of Warner going through a surgery.
Image Source: Twitter
Tons of rumors regarding the former NBA player was surrounding the former player tweeting that he had a V creepy plastic surgery.
So Did Kurt Really Went Through Surgery?
Kurt Warner Before and After.
Image Source: MSN/NY Times
We would not exactly say he had surgery or he intentionally went through it. The main reason behind his perfect jawlines, bone structures is due to a facial surgery the player underwent.
Check Out: Francesca Farago Plastic Surgery - Did She Really Undergo a Surgery?
Yes, back on Nov 21, 2015, Kurt himself tweeted that he took an elbow and broke his jaw in couple of places. So yeah this might be the reason why his longtime following fans might've noticed changes on his look after he broke his jaws.
Kurt opens about his injury on Twitter.
Image Source: @kurt13warner
The athlete's wife Brenda also confirmed the accident sharing a photo of his husband which previewed Kurt's broken jaw with a lost tooth. Brenda wrote "My hubs @kurt13warner just broke his jaw. The break separated his teeth! Now I get to take good care of him...still."
Find Out: Danielley Ayala Plastic Surgery - Did She Really Undergo a Surgery?
Well, the good part was it was not so serious for the former St. Louis Rams, and he recovered well.
Wifey Branda sharing Kurt's accident.
Image Source: Twitter
So due to the fracture, he might have gone through some facial reconstruction. Besides, there are also rumors of the NFL sensation undergoing facelifts, to hide his face wrinkles which we don't believe to be true.
We hope you enjoyed the article, stay tuned with Glamour Fame to find more Celebrity Plastic Surgery articles.
-->