Kylie Jenner Expertly Avoids Her Sister's Exes Tristan Thompson And Ben Simmons At Drake's Party
Published Sat Jun 08 2019 By Alice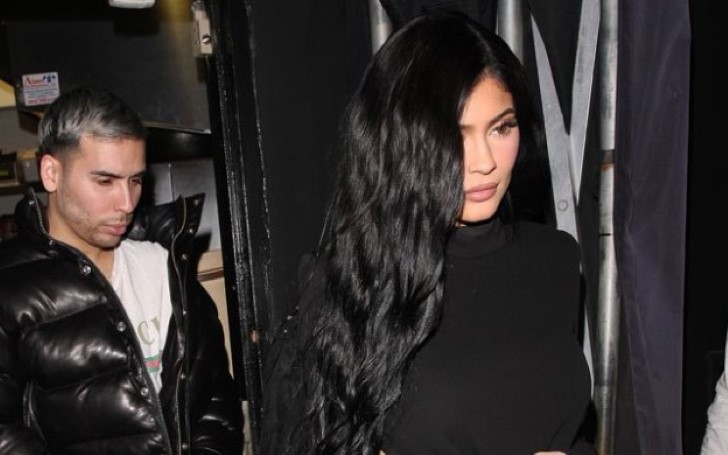 Kylie Jenner fully ignored sisters' exes Ben Simmons and Tristan Thompson at Drake's star-studded party.
What would you do, hypothetically, if you were at a party with the two men whom your sisters previously dated? Would you avoid them at all costs or wave from across the bar or make polite chitchat before excusing yourself to go to the bathroom? If you're Kylie Jenner, then, it's the first option.
Keeping Up With The Kardashians star Kylie made a fashionably late arrival with her girlfriends just before midnight and hung out at a booth inside at Drake's exclusive party on Wednesday night.
Kylie expertly avoids Ben and Tristan at Drake's party.
SOURCE: Glamour
As you can imagine, things became pretty awkward when her sisters Khloe Kardashian and Kendall Jenner ex-boyfriends Tristan Thompson and Ben Simmons were also at the star-studded party.
An insider told the young billionaire ignored both of them like the ride-or-die chick she is as she "did not interact" with either guy.
The source said,
"Kylie stayed in a corner of the bar the entire time while the guys were lingering around separately."
As for the guys, they have no other option but to ignore her too.
Watch: Kylie Jenner, Tristan Thompson, and Ben Simmons at Drake's party
According to the source, Tristan "was drinking and hanging out inside" with the two guys he came with.
As for the basketball player, Ben, it seems like he brought a date along to the event.
The source revealed,
"It definitely looked like Ben brought the women as a date and she stayed by his side the entire night lingering around with him."
The NBA player Simmons split with Victoria's Secret angel Kendall just a few weeks back on "fine terms."
Khloe and her baby daddy had a major falling out in February when Thompson was caught cheating on her with Kylie's now ex-BFF friend Jordyn Woods.
-->