Kylie Jenner Fans Call Her Out After She Parks In Disabled Parking Space
Published Wed Jul 24 2019 By Chester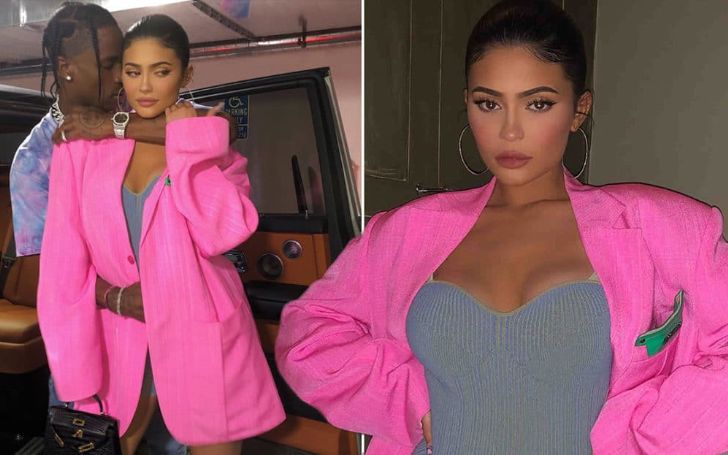 Kylie Jenner and her partner Travis Scott are facing backlash after posing in an impaired accessible parking spot.
Kylie Jenner is just back home promoting her new Kylie Skin product, and the first thing she sees opening her cell phone is a whole bunch of criticisms on her Instagram.
We all have seen Kylie, 21, sharing snap with her love Travis Scott. Well, if you haven't seen their raunchy snap then check it out.
The Keeping Up With The Kardashians star posted a series of snap in a seducing hot dress, but contrarily it has now drawn backlash.
What hit the ceiling and made critics come with various disses was precisely due to their irresponsible act - parking in the impaired accessible parking spot.
The Forbes youngest billionaire didn't shy to wrap around the arms of her love Travis, 28, neglecting the sign which reads 'Disabled Parking Space'.
The makeup mogul was wearing a pink overcoat with grey one piece and heels. But the part that highlighted most besides her racy looks was the sign behind her.
Check out some of the comments people posted after she shared the photo on Instagram.
So, what are your opinions towards the matter? Well, being such a famous Internet celebrity and influencer the photo shows some of their negligence but we cannot fully judge them accounting just that.
Kylie Jenner Is Learning To Navigate The Seasons Of Life Without Her Former BFF Jordyn Woods >>>
Stay tuned to find more intriguing articles on your favorite media sensations.
-->