Who is Ladd Drummond's Wife? Learn About His Married Life Here
Ladd Drummond's Wife and His Married Life: Get All the Details Here!
The co-founder of Drummond Land and Cattle Company, Ladd Drummond is a fourth-generation rancher in Osage County. Drummond family are the 23rd largest landowners in the country. But Drummond is widely recognized for his blissful married life with the Pioneer Women, Ree Drummond.
Ladd Alexander Drummond was born on January 22, 1969, in Nebraska. Married to the blogger, chef, writer Ree Drummond, he is a father of five, among which four are biological children, and one is a foster son. Unlike his popular, soft-spoken wife, Ladd has consistently steered away from the spotlight. Ahead is a look at the pair's happy conjugal life.
Inside Ladd Drummond and Ree Drummond's Marriage!
Like most, a young Ree Drummond had her heart set for a city life until she met Ladd in a dim smokey bar 24 years ago. Ree still recalls the day vividly. "He was wearing wrangler jeans and a cowboy boots," writes the Pioneer woman. She further reveals, she felt an instant connection, but it took Ladd months of stalling to realize it.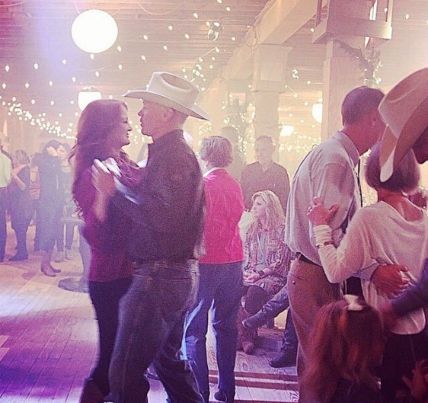 A chance encounter at a bar 24 years ago turned into a lifelong companionship.
Photo Source: Southern Living
In her blog, The Pioneer Woman, she refers to Ladd as Marlboro Man. Ree writes she decided to put her plans on hold when she met Ladd. The pair tied the knots on September 21, 1996, in an Episcopal church ceremony.
In an interview with ABC, Ree had shared her transition from town life to country life was a hard one. "Trying to figure out how to ride horses and work cattle," she said. "It was tough, and it took a long time to get used to it." The couple is recently married off their eldest child, Alex.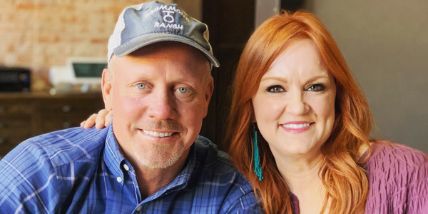 Ree shared her marriage wasn't free of bumpy roads.
Photo Source: Today
Ladd and Ree are parents of four, Alex, Paige, Bryce, Todd. They revealed their foster son, Jamal, to the world two years ago. The couple said that with Jamal, their family felt complete. With Ladd's inherited business and Ree's multifaceted career, the duo has built an empire together.
Ladd Drummond Healing After Scary Car Crash!
Just two months ahead of their daughter Alex's wedding, Ladd Drummond and his nephew Caleb were injured in a truck collision. Ree told People, the injuries were more serious than they anticipated. Ladd, 57, had broken his neck in two places.
Ladd suffered a broken neck in a truck collision in March.
Photo Source: Today Show
Their nephew, Caleb, 21, was rushed to a nearby hospital. He suffered a few broken ribs and a severe concussion. "He will have to wear a neck brace for several weeks, to let the other fracture heal, and the girl and I will bling out the braced for Alex's wedding," the Pioneer Woman told the People.
Alex, 23, tied the knots with her boyfriend, Scott Mauricio, on May 1. Ree, in a post, wrote, "The fact that they were both able not only to be at Alex's wedding but to also be pretty much healed and able to enjoy themselves, was a total gift."
For more information and news on your favorite stars, stay connected to Glamour Fame.
-->