Lady Gaga's Passionate Defense of Fellow Singer Kesha Revealed in Explosive New Court Documents
Published Sun Feb 03 2019 By Jessica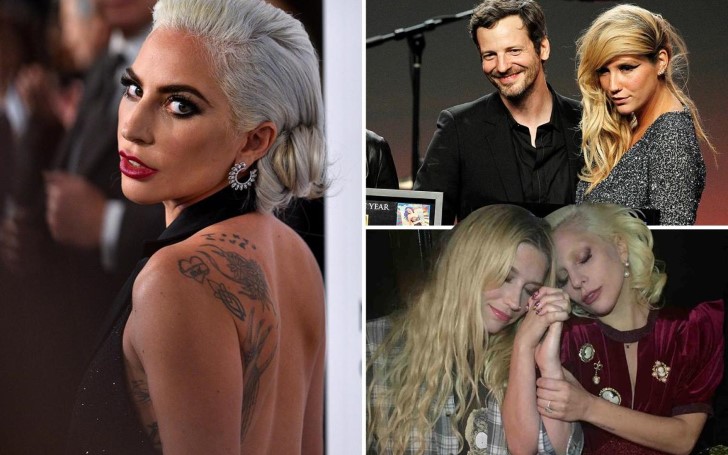 'Do you know what it's like for survivors?' Lady Gaga's passionate defense for her fellow friend and singer Kesha is released in recent explosive new court documents.
Newly released court documents showcase Lady Gaga's strong and powerful defense for her friend and singer Kesha, who sued Hollywood music producer Dr. Luke for sexually, physically, verbally, and emotionally abusing her to the point where she nearly lost her life.
The recently unveiled documents testimony that took place in September 2017 unveils A Star Is Born actress Gaga, a rape victim herself fiercely defending Kesha against Luke's Lawyer.
Lady Gaga defends Kesha on her sexual assault lawsuit against Dr. Luke SOURCE: Lady Gaga Instagram
Lady Gaga who is upheld for winning Oscars and Grammy this month fired back and voiced the trauma of her friend in tremendous comebacks, something that should be heard and applauded.
You may also like: Marvel Theory: Wolverine To Be Introduced In The Post-credits Scene For Avengers: Endgame?
The 32 years old singer answered recalling when questioned about her conversation with Kesha about the alleged sexual assault.
The singer turned actor also recollects the night she encountered with Kesha claiming she met her at Dr. Luke's home studio, further telling the lawyers her friend was in the back room in nothing but only underwear.
Don't miss: 'Brittany Runs a Marathon' Review: A Funny and Inspiring Story of Perseverance
Gaga said:
"What we discussed was... what I recall was her immense sadness and depression and fear. She was visibly very different than when I had seen her before, and — but I can't say specifically what we spoke about. I just recall it was emotional and I wanted to be there for her."
It can be clear how the situation raged Gaga when Dr. Luke's lawyer asked her if she could be concerned about how the rape allegation impacted Dr. Luke's reputation.
She fired back:
"Reputation, if you are asking about his reputation in the world, I don't feel at liberty to speak for the entire world. I made my view of him and his reputation when I saw her in that back room. That was an image that - of something that happened to me, and I felt and knew in my heart that she was telling the truth, and I believe her."
The singer snapped back again when Dr. Luke lawyer's implied Gaga possibly didn't know the things that went on between the duo that night:
"Yes, I do have knowledge. She told me he assaulted her."
Then the lawyer responded:
"When men assault women, they don't invite people over to watch."
Gaga then reportedly hit back:
"I have factual knowledge of her need for support and love. I have factual knowledge of the spiral that I watched that girl go down. I have factual knowledge of trauma. I am informed and intelligent about this issue. That girl has experienced serious trauma and she is in the middle of the right now. And you are all a party to it."
In 2014, Kesha filed her lawsuit against Dr. Luke, real name Lukasz Sebastian Gottwald, who at the time was guiding her career. The singer's lawsuit claimed the producer and co-writer drugged and raped her in the mid-2000s.
A judge later denied the case saying the five-year law of limitations had passed.
In other news: 'The Rock' Teases There's Still Chance For Presidential Run in Future
On the other hand, Dr. Luke in his defamation suit against the singer seeks an estimated $40 million in his career damages.
The legal battle on the case is still going.
-->