Lala Kent Is Getting a Boob Job to Celebrate Her Book's Success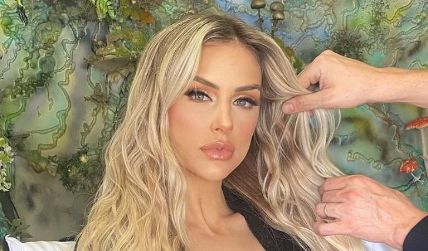 Lala Kent reveals she'll be getting her boobs done this week: "to celebrate my national bestseller book."
Lala Kent has revealed an odd, if not the weirdest, way to celebrate one's milestone. The Vanderpump Rules star is getting a boob job to celebrate the paperback edition of her memoir, Give Them Lala. The reality star announced the news during her appearance on the Saturday episode of Behind the Velvet Rope podcast with David Yontef.
"I want to celebrate. I'm going into surgery to have my boobies done on Friday," said Kent, 31. She adds, "I'll be down for a little bit, but the second I'm up, and at 'em, I will be taking my new boobs out to celebrate my national bestseller book." She explains how she's been unhappy with her breasts since giving birth to her daughter, Ocean Kent Emmett, in March 2021.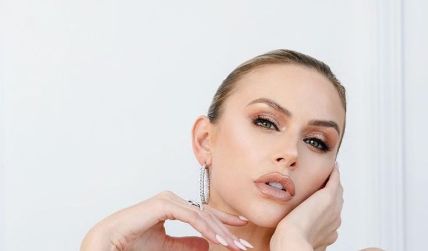 Kent says she isn't happy with her current boobs.
Photo Source: Instagram
The Vanderpump Rules fame recalls being content with her pregnancy boobs, but to her dismay, they went away after the birth of her daughter. "I've wanted them redone for a while, and then when I was pregnant, oh my gosh, they were so huge and amazing," Lala shares. 'Other moms told me, 'That baby's going to suck the life outta them," Kent adds.
Don't Miss: Olivia Munn Gets Candid About Postpartum Hair Loss.
Kent, newly single after her split from producer Randall Emmett, with whom she got engaged in 2018 but never walked down the aisle, shares how she is getting the boob job for herself and not for men's attention. "It may sound like I'm getting my boobs done for men, but it's getting my boobs done for me, they were massive, and I loved them, the mother of one says. This isn't the first time Kent has talked about a taboo subject like plastic surgery for the first time. The Bravolebrity previously got candid about a bad plastic surgery experience.
Kent has been open about her plastic surgery experiences, including the botched ones.
Source: People
"I'll never give out his name. He botched me so badly," Kent revealed in 2017. "I hate him forever. Whenever someone says, 'I love your boobs. Who did you go to?' I tell them never to go see that plastic surgeon. I tried to sue him a thousand and one times, and no one will take my case. I waited too long," she further shared. Lala started dating television producer Emmett a little before season 5 of Vanderpump Rules star.
The pair announced their engagement in 2018 but saw their wedding get severely postponed due to the pandemic. The pair sparked split rumors after Kent deleted Emmett's presence from all her social media pages in October 2021, and soon came the confirmation of their split due to cheating on Randall's part. "Randall did not want to split, but it was Lala's decision. The trust is gone," said an insider.
Stay connected to glamour fame for more.
-->