Lana Wachowski's Parents: Learn About Her Family Life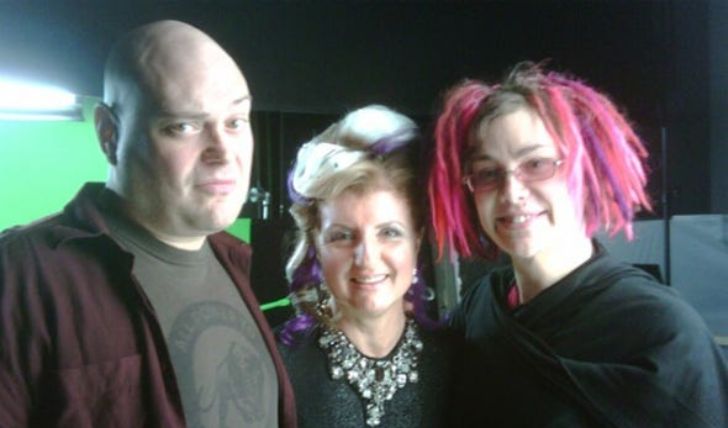 Who are Lana Wachowski's Parents: The Director Reveals Painful Past!
Lana Wachowski, formerly known as Larry Wachowski, is a director, producer, and writer. Born as a male, Lana completed her transition to female in 2010. She is the first major director to come out as trans. Lana and her sister, Lily Wachowski, are rare transgender siblings.
Referred to as The Wachowski, Lily was born as Andy Wachowski. The siblings share the same occupation and similar personal journeys. The former Wachowski brothers and now sisters continue walking the same path. The Matrix co-creator addressed her painful past a long time back.
Lana Wachowski's Parents and Her Traumatic Childhood!
Born on June 21, 1965, in Chicago, Illinois, to Lynne Luckinbill and Ron Wachowski. Lana is one of four children the couple had; her other two sisters are named Julie and Laura. Lana's father, Ron, was of Polish descent and was a businessman, her mother, Lynne, worked as a nurse and painter. Lana's parents reportedly passed away in the late 2010s.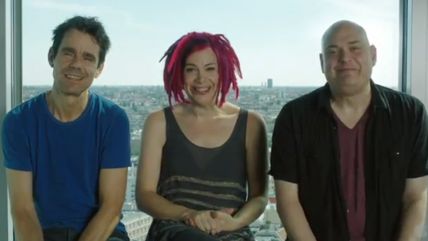 Wachowski's parents passed away five weeks apart from each other.
Photo Source: Hollywood Reporter
The Matrix co-creator is niece to Primetime Emmy Award-winning actor Lawrence Luckinbill. While delivering a speech at the Human Rights Campaign gala in 2012, Lana shares what it was like to grow up as a trans. The director revealed, she even contemplated committing suicide.
Don't Miss: Details on Erling Haaland's Parents: Learn About His Family Life Here.
Her parents and her now-sister Lily accompanied the director at the time. She reveals a Catholic school nun physically abused her after failing to join a boys' line. As a young adult, Lana nearly committed suicide in the subway. The director's parents reportedly made her journey a lot easier.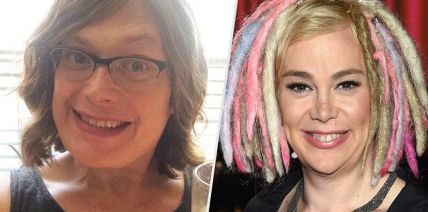 "Having good parents is like winning a lottery," Lana.
Photo Source: People
"Having good parents is like winning a lottery," she said in the speech. Lana revealed her parents couldn't have been more supportive about her coming out. "My biggest fear was all about losing my family, once they accepted me, everything was a piece of cake," said the Chicago-born director.
Wachowski Set to Write and Direct Matrix 4.
The Wachowski started their film journey back in early 1990. Their early writing credits include Marvel Comics' Razorline, The Assasins, Bound, etc. After the notable success of Bound, which was the first major film to address same-sex relationships, the duo took a huge leap with The Matrix. Starring Keanu Reeves, the science fiction thriller was a huge hit, too, that it went on to become a franchise.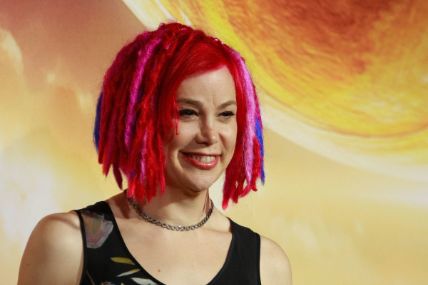 The Matrix: Resurrection is returning in theaters this December.
Photo Source: Twitter
The sequels, Matrix: Reloaded and Matrix: Revolution was created back to back and were both released in 2013. The duo continues to cover gender agenda and fearless leaps into their projects, but it has recently been revealed that one of the duo, Lily, won't be part of Matrix: 4 for the first time. Lily recently opened about why she is stepping back from the fourth installment; learn it here.
Check Out: Sonny Chiba's Children: Learn About His Family Life.
Lana, 56, is set to direct and write the Matrix: Resurrection, and Reeves and Carrie-Anne Moss will be reprising their roles as Neo and Trinity. The upcoming will also star Jada Pinkett Smith, Lambert Wilson, and Daniel Bernhardt. It is scheduled to release on December 22, 2021.
For more information and news on your favorite stars, stay connected to Glamour Fame.
-->