'Last Man Standing' Star Tim Allen Gives Update on 'Galaxy Quest' Sequel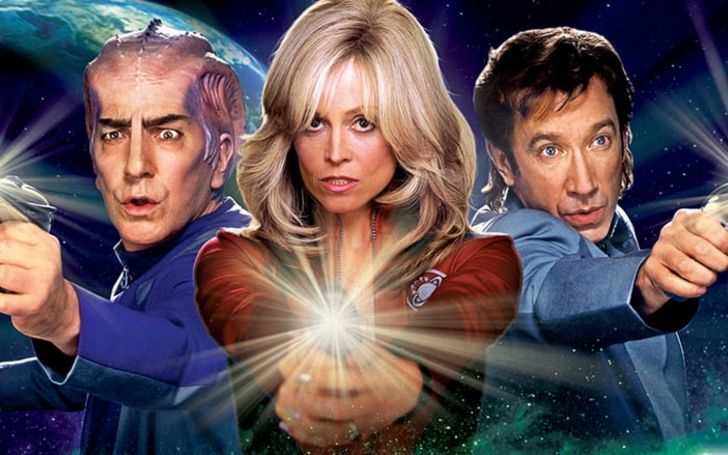 Last Man Standing actor Tim Allen shares an update on the much-awaited Galaxy Quest Sequel.
Tim Allen recently updated the 1999 cult science fiction movie Galaxy Quest, and fans couldn't be more delighted to hear the news.
The American movie reprised casts like Sigourney Weaver, late actor Alan Rickman, Sam Rockwell, Daryl Mitchell, and many more based on the science fiction movie Star Trek. The parody was directed by Dean Parisot and produced by Mark Johnson and Charles Newirth.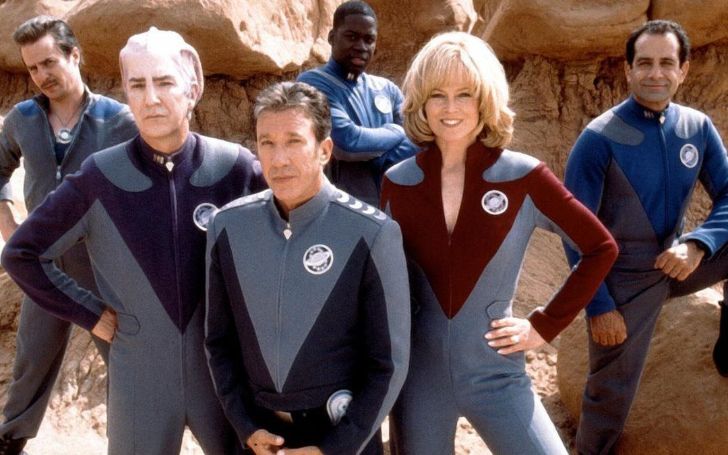 Galaxy Quest 1999 star cast.
Photo Source: CNET
In an interview, the 67-year-old mentioned, "It's a fabulous script, but it had a hiccup because the wonderful Alan Rickman passed," he added that "So it all got unfortunate and dark because [the script] was all about [Lazrus] and Taggart," the characters played by them.
Not only that, but he also said that "It was all about their story. It doesn't mean they can't reboot the idea, and the underlying story was hysterical and fun."
You may also like: Teri Hatcher Plastic Surgery: Did She Really Go Under the Knife?
Furthermore, Tim also let his fans know he's still in contact with his former co-stars even though he's yet to speak to anyone about the project.
He spoke to the Entertainment Weekly as "There is constantly a little flicker of a butane torch that we could reboot it with. Without giving too much away, a member of Alan's Galaxy Quest family could step in, and the idea would still work."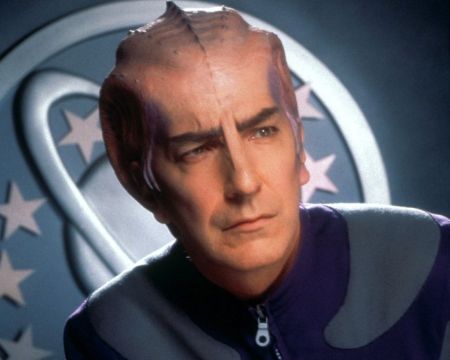 Late actor Alan Rickman in Galaxy Quest.
Photo Source: Pinterest
In 2017, talks that Amazon Studios and Paramount TV would be coming up with the Galaxy Quest series, but it was later called off.
Pulling off a movie with such a great cast proved to be quite a challenge; the director Parisot also said, "We almost did it, but Alan passed away in the middle of it. And it still comes up every couple of months."
Stay tuned to Glamour Fame for more net worth related content of your favorite celebrities.
-->