Teri Hatcher Plastic Surgery: Did She Really Go Under the Knife?
Published Sun Jan 17 2021 By Bran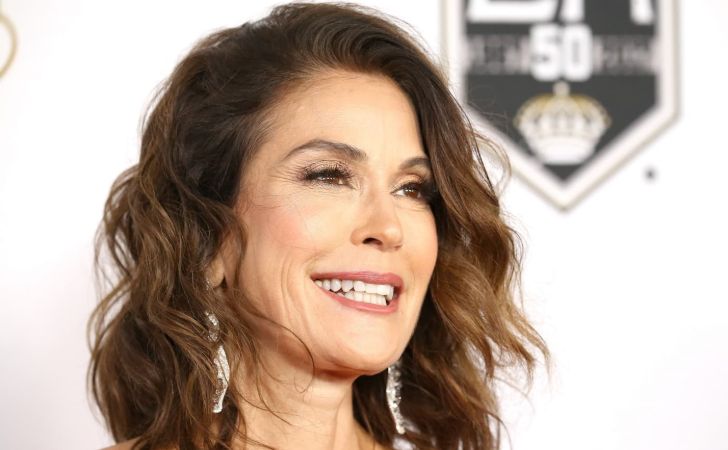 Did Teri Hatcher go through a plastic surgery procedure? Know It All Here
Teri Hatcher is one of America's much-loved television personalities with her persona as Lois Lane on the renowned television show 'Lois & Clark: The New Adventures of Superman.' The 56-year-old has a strong resume, not just as an actress but also as a writer, presenter, and singer.
Her introduction would be incomplete without considering that she is the winner of the Golden Globe Award and three Screen Actor Guild Awards.
Teri Hatchers's professional journey in television has ensured that the actress has a lot of fan-following who follow her life closely. Maybe, that's why some changes in her face were noticed in a close manner that led to the internet discussion on whether the Lois & Clark artist went through any plastic surgery to redo her facials. Go nowhere as we bring you all the exact details in this article.
Teri Hatcher Did Experiment Plastic Surgery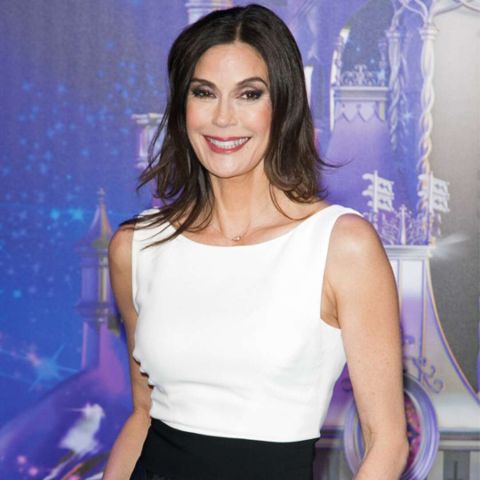 Teri Hatcher experimented with a few fillers on her face.
Photo Source: Eonline
In her mid-fifties, the American actress Teri Hatcher is right to feel concerned about her looks, especially being in the showbiz industry. With her stunning looks and quite an accomplished career as an actress, it was no surprise that she had millions of fans, especially from the television universe.
Since her fans see her in every television show or movie she acts in, they do have a certain picture of her face in their mind. Thus, that might be the reason why Hatcher's minor changes in her appearance were spotted at an instant.
Related: Mia Khalifa Reveals Her Plastic Surgery Secrets!
Over the past few years, there have been numerous discussions across the media and on the internet regarding the plastic surgery of Teri Hatcher. Although it wasn't necessary for the actress to break the silence regarding her personal choices, the 56-year-old did admit to trying out experiments with certain fillers.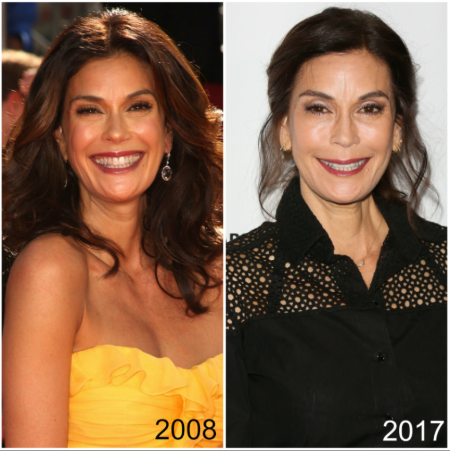 Teri Hatcher faced a lot of criticisms for doing plastic surgery.
Photo Source: Page Six
The changes in the face of Teri Hatcher are transparent and visible, as we show you in the above picture. In 2008 (left), the American singer's face looks very chubby. However, in a photo from 2017 (right), she looks completely different, and her face also looks a lot thinner.
Teri Hatcher's Admission of Plastic Surgery Brought An Internet Attack
'Tomorrow Never Dies' actress Tori Hatcher found herself in the wrong as she believed how admitting to doing plastic surgery could save her from all the internet attacks.
The scenes were horrific as the Desperate Housewives star faced an extremely negative backlash. It is no surprise that many people don't welcome the thought of plastic surgery due to the invasion of artificial measures in one's face, but that by no means gives them the right to attack someone.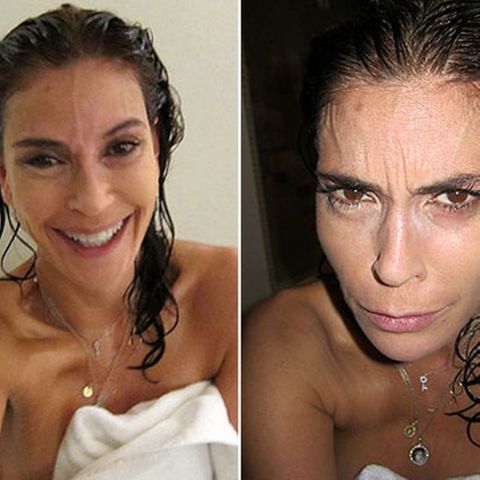 Teri Hatcher believes in the fact that what's inside matters than plastic surgery.
Photo Source: Facebook
Teri Hatcher faced numerous criticisms on Twitter revolving around her rumors of plastic surgery. One person wrote a pathetic tweet saying how the actress 'looks like a monster.' Another one tweeted, 'what happened to Teri Hatcher's face?'
In response, the artist posted a without makeup picture on Facebook and said how 'being happy inside is all that matters,' Despite such harsh attacks on her, Teri Hatcher continues to achieve tremendous success as an actress, which is why young girls look up to her as an inspiration.
Recommended: Sarah Burge Plastic Surgery - Before and After Comparison
For more news and updates about your favorite stars, please stay connected with us at Glamour Fame.
-->