Latin Recording Academy Person of the Year Goes To Juanes
Published Sat Jun 15 2019 By Travis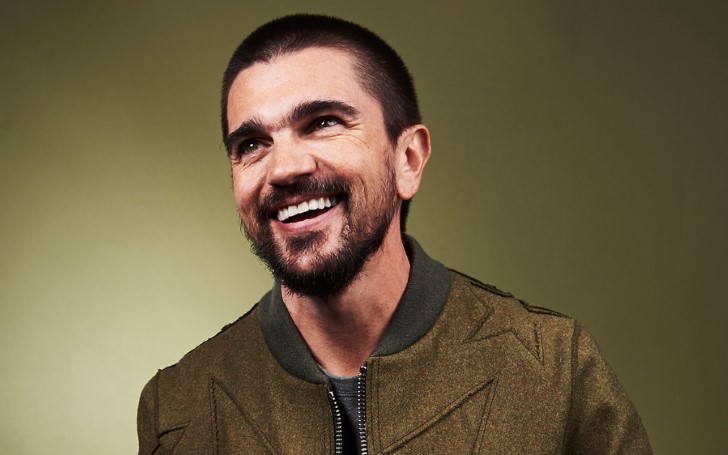 'The Latin Recording Academy' is recognizing Juanes as the 2019 'Person of the Year'.
The Colombian singer, songwriter, philanthropist and composer will be celebrated at the 'Latin Grammy Awards' hosted in 'MGM Grand Convention Center' in Las Vegas. Where he will be celebrated by his friends and people of the music industry by throwing a tribute concert in his honor.
The person of the year award recognizes artists for their contribution to Latin music as well as philanthropy work. The 22 times Latin Grammy winner and 2 times Grammy Award winner, joins a long list of past Person of the Year winners which includes, last year's winner, 'Mana', a rock band, as well as, Alejandro Sanz, Marc Anthony, Roberto Carlos, Shakira.
Since making his debut in early 2000, Juanes has gone on to become one of the most successful Latin music stars, with more than 20 million records sold. Since his debut, he has gone on establish various foundations including 'Mi Sangre Foundation' which provides philanthropic contributions and he is also known for his support of the emerging artist.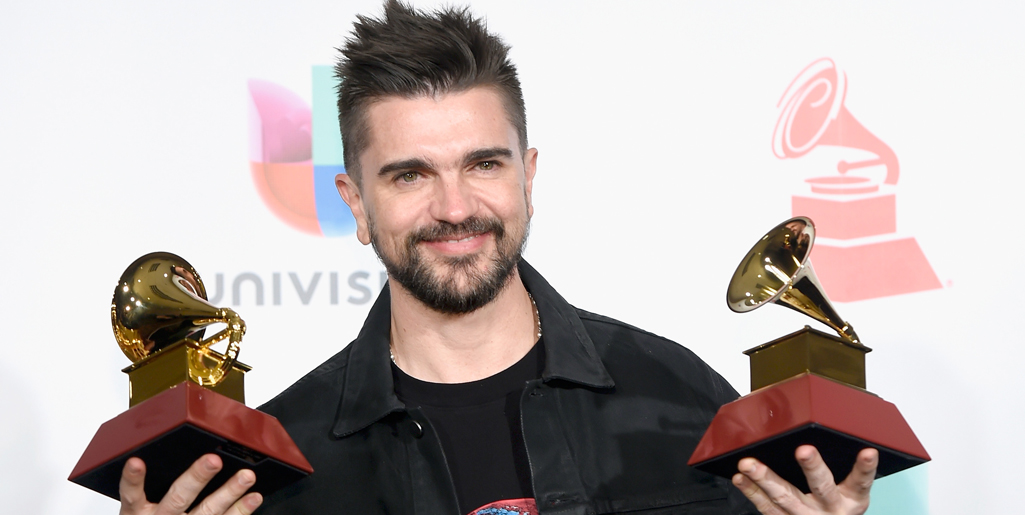 Juanes with his Grammy Awards will be awarded Person of the Year.
SOURCE: us hola
President/CEO of The Latin Recording Academy, Gabriel Abaroa Jr., said in a statement, "Juanes is young, but legendary, an artist who has inspired us through his amazing music for many years and — while doing so — he vigorously campaigned for political, social, and positive change around the world. His leadership and his philanthropic work, in addition to his positive messages that transcend music, speak volumes about his many contributions to the community and we are truly honored to recognize him as this year's Latin Academy Person of the Year."
Juanes voiced his support for the people of Venezuela after the economic crisis that struck the nation. In his music as well as in public he has voiced his support for peace and justice. He also established a foundation in 2006 to help victims of anti-personnel land mines.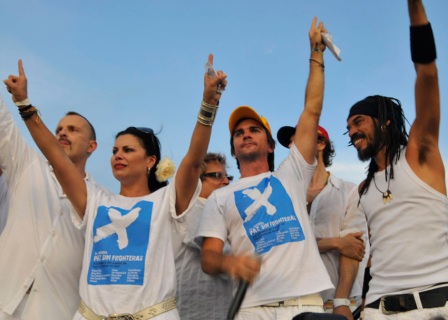 Juanes performs at the Peace without Borders concert in 2009.
SOURCE: Havana Times
When asked about the award, Juanes had this to say;
I remember attending the Latin GRAMMY nominations announcement after my first solo album was released, and becoming so overcome with emotion from the shock of hearing my name called seven times, that I had to step outside for a moment to process how my life had just changed forever, I was blessed to win three awards that year, and The Latin Recording Academy has been a fundamental part of bringing my music to a global audience ever since. Now, I am grateful and deeply honored to learn that I will get to join such illustrious artists as Juan Luis Guerra, Carlos Santana, Caetano Veloso, and more, as the Person of the Year honoree, while also helping The Latin Academy's efforts to support future generations of new Spanish-speaking artists.
The multi-Grammy winner and philanthropist is excited to be honored but he is also very nervous about the night, "I think it's going to be an amazing night. ... It will be my friends, the people that I've grown with, the people that I've learned from, I am really excited but also nervous because I don't know what I am going to feel when I'm there, but I'm really happy. I hope it will be a night full of music and joy."
Watch: The first single from Juanes' next album featuring Alessia Cara
No matter how many awards he wins, Juanes is still the same nervous guy who had to step out when his name was called on his first Grammy ceremony. The native who was recently in Medellin, his native city, to shoot a music video spoke of his nervousness and the honor it means to be recognized as the person of the year.
He has a series of concerts planned throughout Europe in 2020 as well as a new album from which he released a single featuring American singer Alessia Cara.
The Latin Grammy ceremony will be held on November 13, 2019, where Juanes will be honored in a special ceremony, it couldn't have happened to a better person.
-->