Laverne Cox Stuns In leggy Metallic Mini-Dress To Deliver Inspiring Speech At WorldPride NYC
Published Thu Jun 27 2019 By Jessica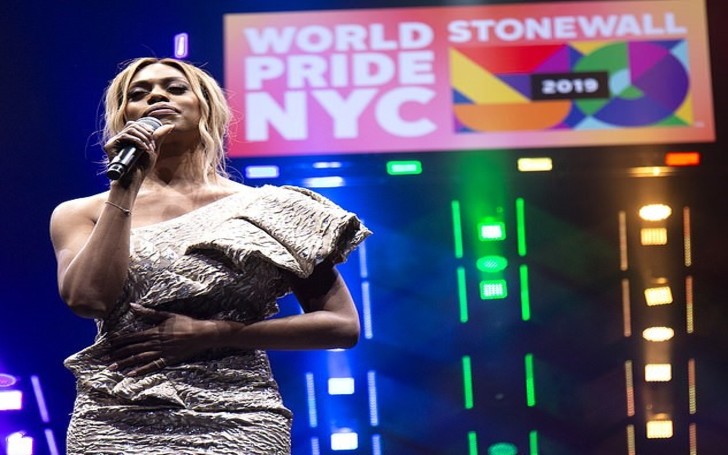 'Orange Is The New Black' star Laverne Cox looks gorgeous in a metallic dress at the WorldPride NYC.
The newly single actress Laverne Cox made sure to turn heads as she attended the opening ceremony of WorldPride NYC which took place on Wednesday.
For the evening celebration of LGBTQ+ community, the 'Orange Is The New Black' star opted to wear an off-shoulder metallic miniskirt that flaunted her long legs.
Cox's metallic dress was simply accompanied by a pair of matching stilettos and looked stunning with the Danielle Greenblatt jewel styled by Christina Joy Pacelli.
Related: Maisie Williams Not Yet In France Ahead Of BFF Sophie Turner and Joe Jonas' Wedding
As for her makeover, her makeup artist for the event, Merrell Hollis applied darker shades of palettes with nude lipstick, matching eye shadow powder and eye-catching lashes that highlighted her eye parts.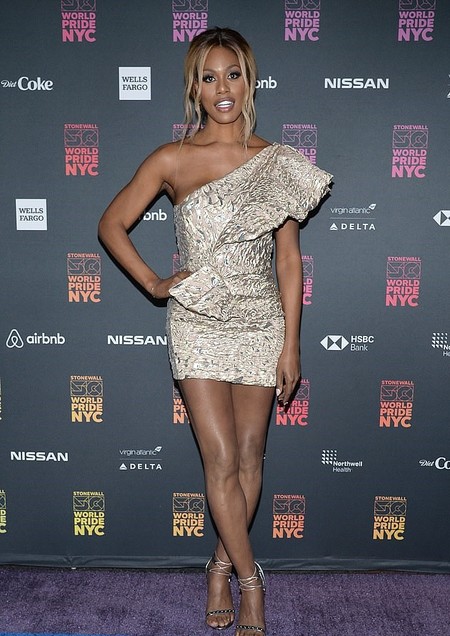 Furthermore, the 47-years-old actress' blonde wig was put into a braid with forming an up do from the front.
The first transgender Emmy nominated actor gave a powerful speech at the event after Grammy-winning actress Whoopi Goldberg invited her on the stage.
"As a proud black transgender woman of color, I stand before you in humble homage to my sisters and mothers that came before me," said the star before adding "But I also stand her for those who cannot. I stand here for those whose lives were cut short due to violence and discrimination. I stand here so the know their lives were deeply valued more than they may have never known. Can we invite their spirit to enter this space tonight?"
Cox continued: "To permeate our beings and to fortify our souls here and beyond, to continue to fight. To continue to win. To continue to love and to enter the very highest calling of our shared humanity. On this stage tonight, we remember 50 years of struggle and successes. And we say to the world, "We are here. We ain't going nowhere. And my lord, we are proud!"
Aside from her inspirational speech, Cox also showcased her respect to LGTVTQ+ activists, Marsha P. Johnson and Candis Cayne for their contribution to the LGBTQ+ community.
Laverne Cox' recent appearance comes shortly after she separated from boyfriend Kyle Draper who is the current CEO of Mateo Sound, a record label.
Both of the individuals took to Instagram to share the break-up news to their fans a with a clip of the couple.
"After much soul searching and tears from both of us, we have decided it's time for us to go our separate ways. We decided we should make a public statement since our relationship was public in ways neither of us anticipated," said Cox in the caption section.
The two-times SAG Award winner also thanked her fans for their love and supports to their relationship throughout the last couple of years.
Laverne then concluded saying: "We both want a breakup that honors and respects the quality of our relationship and the love we shared. Its possible."
Also see: Lisa Vanderpump Could Pull Out Of Attending Jax & Brittany's Wedding On June 29 Following Mother's Death
Cox and Draper shared their romantic relationship for two years until their departure this month.
-->