'Law and Order' Actor Paul Sorvino Is Dead at 83
Paul Sorvino passed away at a clinic in Jacksonville, Florida: Complete story here!
Veteran actor Paul Sorvino is no more. He was best known for playing cop Paul Cicero in the 1990 hit biographical crime film Goodfellas, sergeant Phil Cerreta in legal drama Law & Order, and Juliet's father Fulgencio Capulet in the 1996 blockbuster Romeo + Juliet. The actor reportedly passed away on July 25, 2022, of natural causes at the Mayo Clinic in Jacksonville, Florida.
Sorvino's publicist Roger Neal revealed that Sorvino's health had been deteriorating for the last few years. The Law & Order actor was 83 at the time of his death. Paul is survived by his wife, political pundit Dee Dee Benkie, whom he met on the sets of Your World with Neil Cavuto and married in December 2014.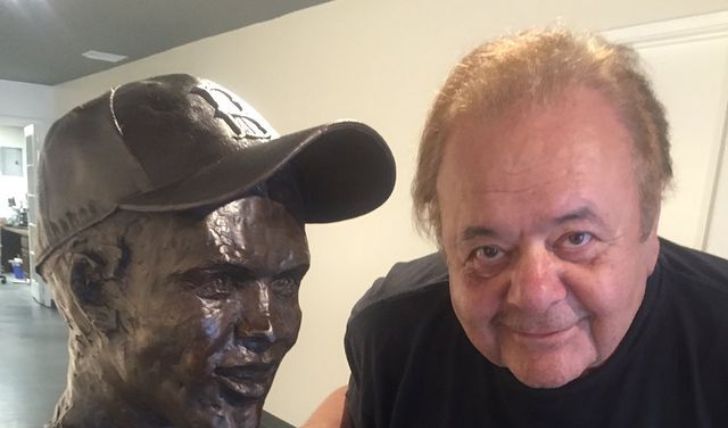 The Tony-nominated actor had been battling health issues for the last few years.
Photo Source: Instagram
The Tony-nominated actor has also left behind his three children, actress Mira, actor Michael, and Amanda, all of whom he shares with his first ex-wife Lorraine Davis. "There will never be another Paul Sorvino," Sorvino's widow Dee Dee wrote in a statement, adding, "He was the love of my life, and one of the greatest performers to ever grace the screen and stage."
Don't Miss: Kate Moss Shares Why She Testified in the Johnny Depp- Amber Heard Trial.
Sorvino's daughter, Mira, also an actress, known for her Academy-winning role in Mighty Aphrodite, appeared heartbroken in her tribute to her late father. "My father, the great Paul Sorvino, has passed. My heart is rent asunder- a life of love and joy and wisdom with him is over. He was the most wonderful father," Mira writes. She adds, "I love him so much. I'm sending you love in the stars, Dad, as you ascend."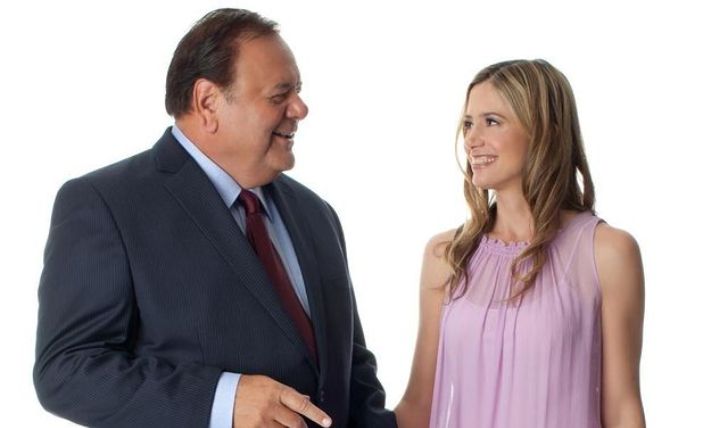 Paul was a father to Academy-winning actress Mira Sorvino.
Photo Source: Instagram
Born on April 13, 1939, in New York City, to a homemaker and a piano teacher, Sorvino attended the American Musical and Dramatic Academy with the initial dream of foraying into music. He kicked off his career making his Broadway debut in the 1964 musical Bajour and gradually made his mark starring in the black comedy Where's Poppa? and The Panic in Needle Park.
Paul came into the limelight in 1972 with his critically acclaimed role in Jason Miller's Broadway play That Championship Season, for which he won a Tony nomination and a biting performance in the Oscar-winning romantic comedy A Touch of Class. Sorvino headlined the 1974 black comedy; It Couldn't Happen to a Nicer Guy. In the ensuing period of his career, Sorvino had become an actor best sought to play cops and gangsters.
Sorvino is survived by his three children and his wife, Dee Dee Benkie. Source: NBC News
Throughout his nearly seven-decades-long career, Sorvino amassed more than 50 credits in films and a dozen more in television. He famously spoke against the former film mogul and convicted sex offender Harvey Weinstein after learning that his daughter Mira was sexually harassed by the convict. Paul went on to wish a life behind prison for the film mogul, adding, "Because if not, he has to meet me, and I will kill [him]. Real simple."
Stay connected to glamour fame for more.
-->