Kate Moss Shares Why She Testified in the Johnny Depp- Amber Heard Trial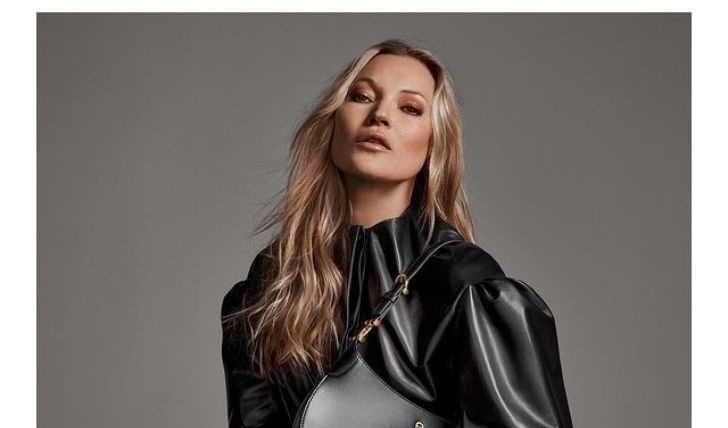 Kate Moss addresses Johnny Depp-Amber Trial: "I believe in the truth"!
In her latest interview with the BBC podcast series Desert Island Disc, former supermodel Kate Moss reveals the ill side of her successful modeling career and reflects on her role in the Johnny Depp-Amber Heard Trial. Moss, 48, showed up at Depp's trial via video link to address a disputed claim made by Heard in her testimony that Johnny had pushed Moss down the stairs while they were dating.
Referencing Heard's testimony, the British supermodel said, "As I left the room, I slid down the stairs and I hurt my back. He (Depp) came running back to help me and carried me to my room and got me medical attention," said Moss, who famously dated the Pirates of the Caribbean actor from 1994 to 1998.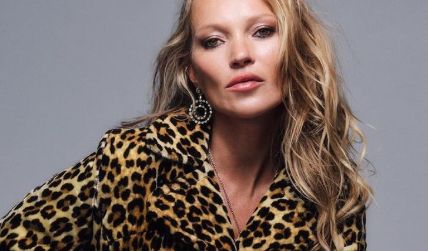 Moss famously dated Depp from 1994 to 1998.
Photo Source: Instagram
The infamous Depp-Heard trial started on April 11, 2022, after Johnny sued his ex-wife Amber for $50 million over an op-ed Amber had written for Washinton Post in 2018. The Aquaman actress claimed to be a victim of domestic violence in the article, which advertently ruined Depp's reputation and career.
"I believe in the truth, and I believe in fairness and justice," Moss said while talking about her testimony. She added, "I know the truth about Johnny. I know he never kicked me down the stairs. I had to say that truth." "[Her] back was to the staircase, and Johnny swings at her. "I don't hesitate. I don't want. I, in my head, think of Kate Moss and stairs," Heard had said in her testimony.
"I know the truth about Johnny," says Kate.
Source: People
The jury eventually decided in favor of Depp and awarded the Charlie and the Chocolate Factory actor $10 million in compensatory damages and $5 million in punitive damages. Amber was awarded $2 million in compensatory damages, which Depp seeks to throw out after the Aquaman actress filed an appeal against Depp.
Recommended: Shawn Mendes Postpones Tour Over Mental Health.
"We believe the court made errors that prevented a just and fair verdict consistent with the First Amendment," Heard's spokesperson had said, adding, "We are therefore appealing the verdict." Heard and Johnny met on the sets of their comedy-drama The Rum Diary and started dating in 2011. The pair tied the knots in February 2015 and separated after over a year.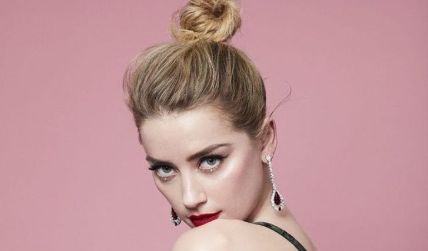 After the verdict in favor of Depp, Heard filed an appeal.
Photo Source: Instagram
Before Heard, Depp dated model Vanessa Paradis, with whom he shares two children, Lily Rose-Depp and Jack Depp. The actor started dating Moss in 1994. While addressing her ex-boyfriend's infamous trial with Amber, Moss also reflected on her share of scandals. The mother to one, who was scouted at the age of 14, says she dreaded talking with the media as a young model.
Speaking about her iconic photoshoot with Mark Wahlberg for Calvin Klein, Moss says, "(Wahlberg) was very macho, and it was all about him; he had a big entourage. "They (media) played on my vulnerability," Moss adds. Moss, who started her career pretty early and achieved great feats quickly, was often forcibly painted as an anorexic and heroin-addicted model.
Check Out: Selena Gomez Celebrates Her 30th Birthday with BFF Taylor Swift.
"I was never anorexic; I never have been. I had never taken heroin. I was thin because I didn't get fed at shoots or in shows, and I'd always been thin," Kate explains. The Brit retired from modeling in 2004 and since has established her modeling agency, Kate Moss Agency, which handles Rita Ora, Jordan Barrett, and her daughter Lila Moss.
Stay connected to glamour fame for more.
-->