Leah McSweeney's Net Worth - Complete Breakdown of Her Fortune
Published Fri May 01 2020 By Chester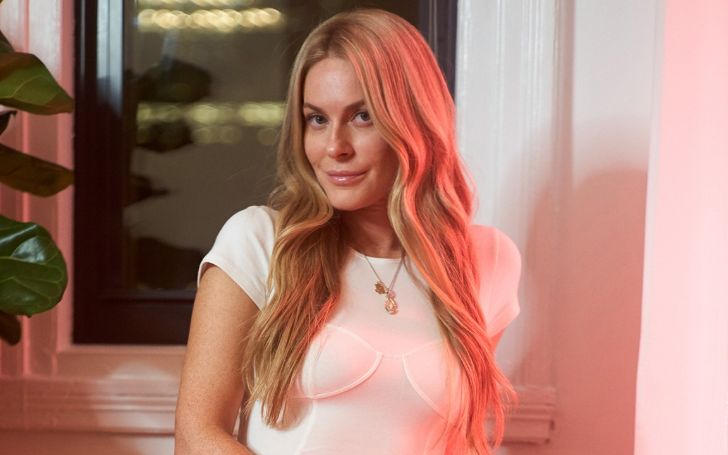 Learn the complete net worth details of Leah McSweeney covering parts of her fashion career and income sources.
Leah McSweeney is a streetwear fashion designer, the sizzling new cast member of Bravo's The Real Housewives, founder, and CEO of Married to the Mob- a clothing brand launched by her in 2004 which inspires female empowerment.
Since Leah is a source of inspiration to millions of followers here, we present you with all the details behind the bands of green McSweeney made throughout his fashion career, podcat, new television career, and entrepreneurship.
Leah McSweeney Net Worth 2021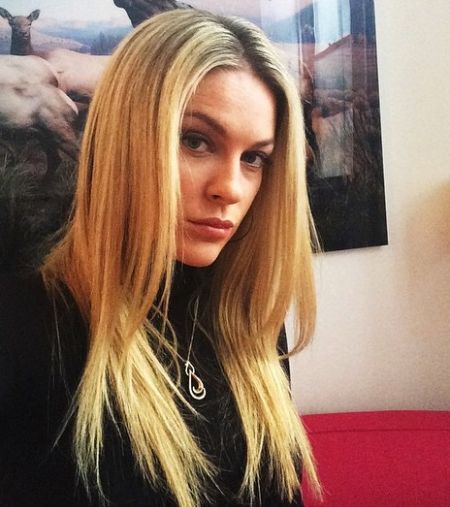 Living the life of riches.
Image Source: Instagram (@Leahmob)
Leah McSweeney's net worth is estimated to be around $3 million. The source behind her net worth is credited to her successful fashion career, television, radio, and content writing career.
Many of you might be wondering if she really made such envying numbers, hold on as we've covered all the details showing off his income sources.
McSweeney Earning From 'Married to the Mob'
McSweeney fashion line is a wardrobe choice of many celebrities.
Image Source: Complex
Starting off with his clothing brand, Married to the Mob has a big name in the fashion line which started its journey with just $75,000, and as of 2021, it is worth of millions which has already collaborated with some of the high-class brands like Nike, KAWS, Reebok, MCM, Alifa, and Colette.
Check Out: French Entrepreneur Xavier Giocanti - What is His Net Worth?
Besides, some of the A-Lister celebrities like Lady Gaga and Fergie are also seen wearing clothes from McSweeney's brand. The fashion line is what makes the most out of her career helping pile of millions of fortune.
Earnings as Publisher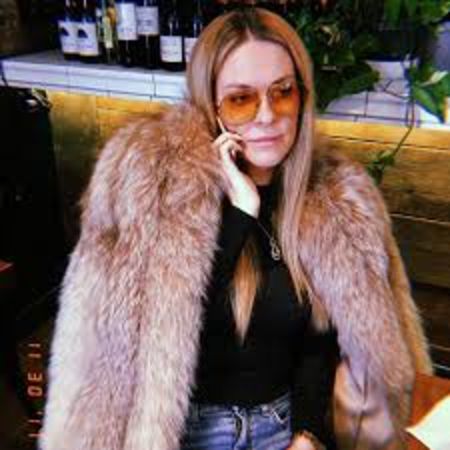 Leah's writings are inspiring.
Image Source: Instagram (@Leahmob)
Simultaneously the versatile actress also makes a good source of income by contributing to American media and content company Mass Appeal, Hypebeast, and Penthouse magazine as a regular advice columnist.
There she writes and shares her life experience being a fashion expert, founder of a big brand, and some personal things like being the mother of her kid Kier Marie.
Earnings from New Bravo Show
Adding bands, the multi-talented star also runs a podcast Improper Etiquette which has more than a hundred episodes and millions of streams. So yeah, she's earning good money from that.
Find Out: Ashley Bernon Net Worth - Find Out How Rich Paul Bernon's Ex-Wife is
As per sources from Cheatsheet, the earning from 'Real Housewives of New York City' highest-earning face is Bethenny Frankel, who earns $1 million per season and Ramona Singer, who earns $500,000 per season, but they are in the show for a long time now since 2008, so we assume she got paid around $250,000 to $500,000.
So accounting all that Leah has made herself worth of $3 million and counting; day to day the fashionista is making more green and increasing her bank numbers. We hope you enjoyed the article, stay tuned for more Celebrity Net Worth article only on Glamour Fame.
-->