Learn The Intriguing Details Of Jonas Brothers Family!
Published Wed May 22 2019 By Jessica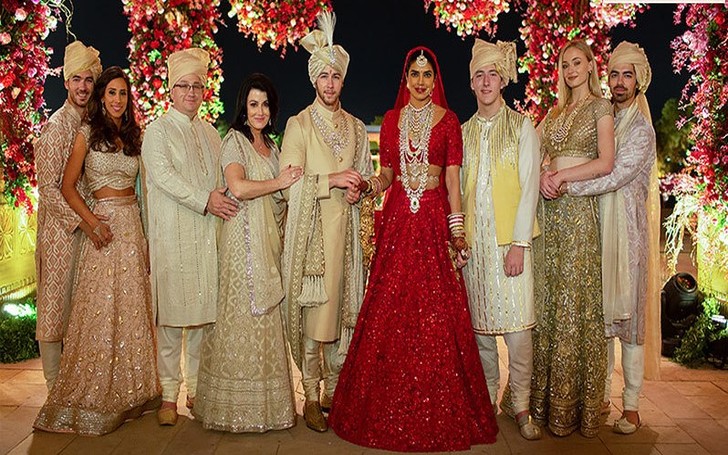 Never known amazing and surprising facts about the Jonas Brothers family.
Interestingly, the world did not know there existed a fourth Jonas Brother aka Frankie Jonas until last year when all the Jonas family flew to Jodhpur India to celebrate the big fat lavish wedding of fellow brother Nick Jonas and his Bollyqueen wife, Priyanka Chopra.
Apart from the JoBros rise to fame from Disney to the latest debut hit single; 'Sucker' following the band's reunion after six years, given below are some of the intriguing facts about the Jonas family.
Jonas Brother's Lied About Their Age
During their early career days, Disney made them lie about their age and urged them to stay clean shaved all the time as Joe revealed the information before the mid-2010s.
Both the eldest Kevin Brother and second eldest, Joe Jonas were in their late teens, but they had to shave all the time to appear like a fifteen and sixteen years old teen boy.
Recommended: Amid Divorce Rumors Merely Few Months After a Delightful Wedding Priyanka Chopra Posts Beautiful Instagram Post with Jonas Brothers
Jonas Brothers & Their 'Purity Rings'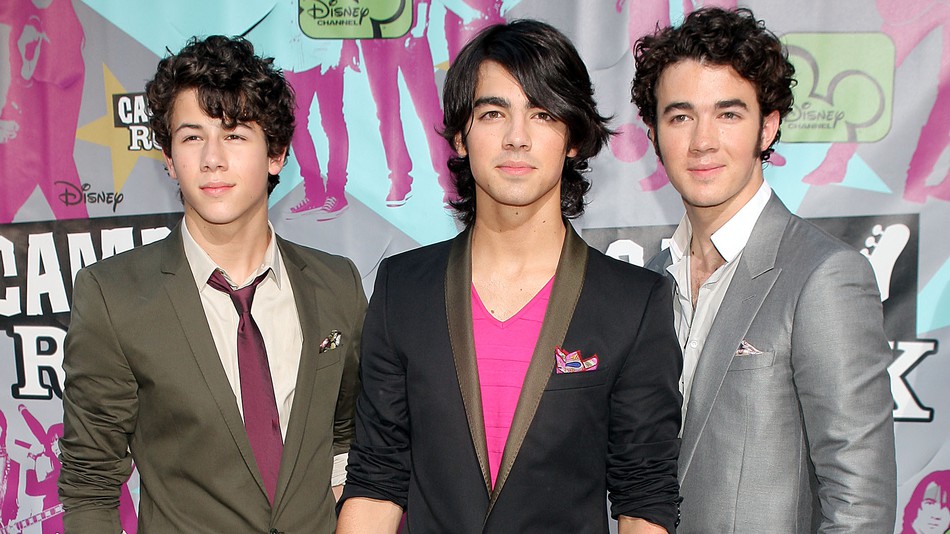 Jonas Brothers wore purity rings to wait until marriage.
SOURCE: Mashable
The three brothers wore purity rings as a promising gesture to wait until their marriage. However, unlike Kevin, Joe and Nick took off their rings and broke the vow. Joe lost his virginity to Twilight franchise actress Ashley Greene at the age of 20 whilst Kevin waited till his marriage to wife Danielle Jonas.
Kevin Jonas First Name Isn't Kevin
Jonas Brothers pictured with papa Paul Jonas.
SOURCE: Pinterest
How many of you really knew that Kevin Jonas's first name is not even Kevin at all. His first name is Paul actually and this makes Kevin as his middle name. Kevin is named after head Jonas of the family, Paul Kelvin Jonas.
Recommended: More Family Secrets Spilled By The Jonas Brothers in Carpool Karaoke
Nick Is The 'Make & Break' Of The Band
A family portrait of the Jonas family.
SOURCE: Ace Showbiz
When a young Nicholas talked about pursuing a career in music to his parents, Papa Paul suggested it was better for his three eldest sons to perform in a band together, and Boom that's how the band was formed. Thanks, Nick.
As a matter of fact, the boys wanted to name the J3 at the beginning but later settled with Jonas Brother.
In 2013, millions of hearts broke after hearing the news that Jonas Brothers were breaking up. And Nick was the one who came up with the decision because he wanted to focus on a solo career.
Whilst Kevin took care of his two daughters like a dutiful father and focused on his own business, Nick produced albums and appeared on films like Jumanji: Welcome to the Jungle. As for Joe, he formed a band called DNCE.
Also see: Nick Jonas and Priyanka Chopra Want To Go on a Double Date with Liam Hemsworth and Miley Cyrus
India Calls Nick Jiju
Priyanka Chopra and Nick Jonas performing Roka ceremony in India.
SOURCE: Zee News
After performing the 'Roka' aka their engagement ritual in India, Priyanka expressed in an interview how her fans at her native country were impressed by Nick that she officially mentioned her husband as the 'national Jiju'.
It was only a matter of second the world then soon referred to Nick Jonas as Jiju ( Jiju which means sister's husband or brother in law in Hindi.)
Thanks to Nick's popular Bollywood starlet sister in law, Parineeti Chopra who helped make the nickname even more popular.
Papa Paul Jonas Suffered Colon Cancer
Paul Jonas pictured with wife Denise Jonas.
SOURCE: Metro
Paul Jonas holds a history of battling colon cancer but that was multiple years ago. Nick revealed the piece of information in 2017.
"My father just had a journey with colon cancer and he's cancer-free now, or on the tail end of it, all is good. Being here with him when he went in to have his tumor removed was a really special thing and really important," said Nick.
Frankie Jonas Possession Scandal
Frankie Jonas on the far right.
SOURCE: Joe Jonas
Back in the days, the youngest of the Jonas, Frankie Jonas made a notorious headline for illegal possession. Luckily for the kid, the cops did not arrest him and let him go. Jeez!
Frankie has worked as a voice actor for multiple films including Ponyo and Spooky Buddies.
-->