More Family Secrets Spilled By The Jonas Brothers in Carpool Karaoke
Published Fri Mar 08 2019 By Jessica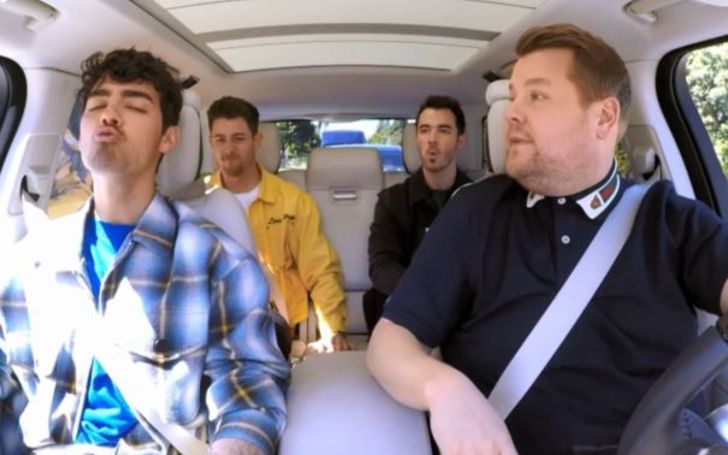 The Jonas Brothers spilled some family secrets in Carpool Karaoke with James Cordon.
Following the reunion of Jonas Brothers, the boys (Joe, Nick, and Kevin) are killing it everywhere.
From judging the release of their latest music video 'Sucker' last week to their appearance on the recent episodes on Carpool Karaoke where they performed some of their old and new hits alongside the show's host James Corden, the boys proved that they are not just back but even better.
The Carpool Karaoke, a popular segment of 'The Late Late Show with James Corden' aired on Thursday, where the three brothers looking all handsome in their casual attires drove around the city with Corden and jammed out.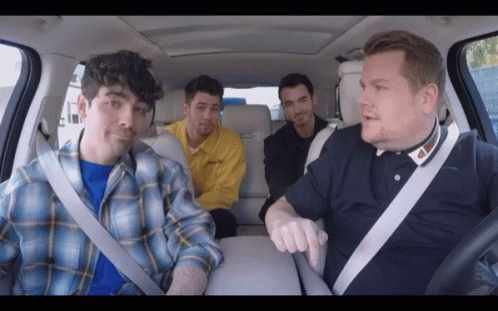 As the host suggest to listen to some music, the newlywed Jonas aka Nick mentioned it being their first performance since they got back. The boys sang their hearts out to 'Burning Up' and 'Love Bugs', 'Year 3000' and of course 'Sucker.'
You may also like: Idris Elba Replaces Will Smith as Deadshot in 'Suicide Squad' Sequel
Things got even exciting when James decided to mess with the boys by making them play a lie detector test with an assist from his friend John. Interestingly, the game led them to spill some surprising family secrets.
Corden asked Joe:
"Which brother gets on your nerves the most?"
Sophie Turner's fiance revealed it was Kevin who mostly got on his nerves whilst Nick from the backseat too admitted as he whispered 'Damn it, Kevin'. The answer from Joe happened to be true, but, his next answer came up to be a lie when he said that none of the Jonas' wives get on his nerves.
The eldest brother aka Kevin who's now a father of two children with his wife, Danielle Jonas admitted when James asked him:
"If any point while you were in Nick's wedding, did you ever think how much longer is this going to be."
Nick too didn't hesitate to admit he was done with his many weddings in India with wife Priyanka Chopra.
Don't miss: Iggy Azalea Responds To Trolls Who Say She Looks 40-Years-Old
He said:
"That's when I looked at the bill."
In addition, he also claimed he was not the better singer among his brothers, but according to the detecting machine, it was a big lie.
However, the 26 years old singer did admit it was him who caused the band to break up originally.
Kevin from the back seat screamed:
"Thanks for breaking up the band."
By the end of the video, we learned Nick doesn't like his clothes being touched and that he gets very weird considering his socks, and also that Joe doesn't like authority.
At this point, we suggest you should watch the video below.
The latest JoBros featuring episode of the Late Late Show is a week-long takeover where the boys gave a performance to Sucker.
See more: Taylor Swift Accuses Kim Kardashian of Launching an 'Online Hate Campaign' Branding Kim and Husband Kanye West 'Bullies'
The show broadcasts weeknights on CBS.
-->