Taylor Swift Accuses Kim Kardashian of Launching an 'Online Hate Campaign' Branding Kim and Husband Kanye West 'Bullies'
Published Thu Mar 07 2019 By Jessica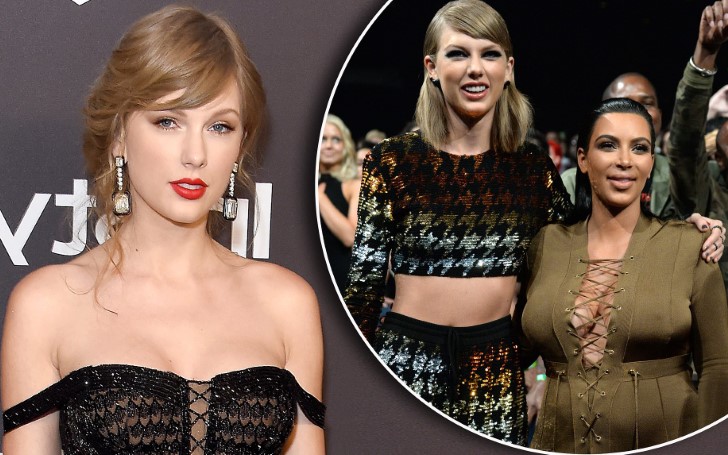 US singer Taylor Swift still hasn't forgotten her feud with Kim Kardashian that made the whole internet call her a snake.
The feud between Taylor Swift and Kim Kardashian dates back to 2016 when Kim's rapper husband Kanye West released his controversial soundtrack 'Famous'.
In the song, Kanye mentions Taylor with a derogatory name as he rapped "I feel like me and Taylor might still have sex. Why? I made that b*** famous."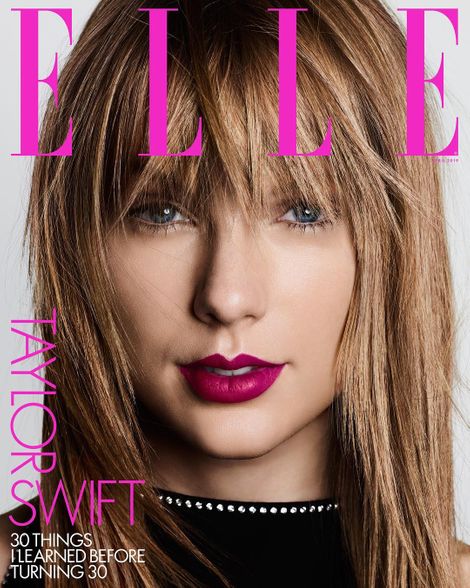 Taylor Swift for ELLE Magazine
SOURCE: ELLE Instagram
The feud led to a massive social media war that trolled the singer following Kim and her fanbase calling the 'Love Story' singer names like 'snake' after Kardashian tweeted:
"Wait it's legit National Snake Day?!?!?! They have holidays for everybody, I mean everybody these days! 🐍🐍🐍🐍🐍🐍🐍🐍🐍🐍🐍🐍🐍🐍🐍🐍🐍🐍🐍🐍🐍🐍🐍🐍🐍🐍🐍🐍🐍🐍🐍🐍🐍🐍🐍🐍🐍🐍🐍"
To clarify the whole situation, Swift then publicly claimed the rapper for insulting her, but Kanye insisted he received her approval in the song.
You may also like: Televisa's Yeka Rosales Faced Online Criticism For Dressing Up in 'Brownface' and Wearing a Prosthetic Nose To Resemble Mexican Actress Yalitza Aparicio
Then, it was Kardashian who posted video footage that showcased a phone conversation between Kanye and Taylor. In the video, Taylor can be heard of approving things, but, the female singer claims she didn't know about the derogatory name used by the rapper to describe in the song.
Despite, it being two years since the incident followed, it appears the 29 years old singer is not over it as she claims she was being 'bullied' and that Kim is yet to make an apology for online bullying her.
In her recent interview with this month's Elle Magazine, the singer somehow reignited the feud. Although she didn't mention Kardashian, it's obvious she was referring to the reality star.
The 'Look What You Made Me Do' singer said:
"In my experience, I've come to see that bullies want to be feared and taken seriously. A few years ago, someone started an online hate campaign by calling me a snake on the internet."
Taylor also addressed how the snake-hate campaign on the opening of her 'Reputation' tour last year in May. She mentioned the hate comments made her feel so sick and low that she even contemplated quitting her music career.
See more: Actor Andria D'Souza Accuses CEO of Salman Khan's 'Being Human' of Physical Assault
Swift said:
"I went through some times when I didn't know if I was going to get to do this anymore"
The singer later then learned to acknowledge the insults by embracing them when she brought a mammoth inflatable cobra named Karyn on her Reputation tour shows.
The singer turned actress who appears to be dating Joe Alwyn added:
"The fact that so many people jumped on board with it led me to feeling lower than I've ever felt in my life, but I can't tell you how hard I had to keep from laughing every time my 63-foot inflatable cobra named Karyn appeared onstage in front of 60,000 screaming fans."
Swift, however, also admitted in the article that she won't hesitate to 'block out' if she witnesses any negative responses from social media.
"Social media can be great, but it can also inundate your brain with images of what you aren't, how you're failing, or who is in a cooler locale than you at any given moment."
Earlier this year, the 38 years old 'Keeping up with the Kardashians' star told Andy Cohen in an interview that the two have moved on from the feuds. But, apparently, Taylor's interview to ELLE tells something else.
Don't miss: Are Brad Pitt and Jennifer Aniston Planning To "Team Up on Movie Projects"?
Clearly, the Grammy-winning singer has not moved on from the incident as she also pointed out Kardashian never apologized.
"It would be nice if we could get an apology from people who bully us, but maybe all we'll ever get is the satisfaction of knowing I could survive it, and thrive in spite of it."
Swift who is making her move in the acting field will be making her appearance in the upcoming British musical film; Cats.
-->