Televisa's Yeka Rosales Faced Online Criticism For Dressing Up in 'Brownface' and Wearing a Prosthetic Nose To Resemble Mexican Actress Yalitza Aparicio
Published Thu Mar 07 2019 By Chester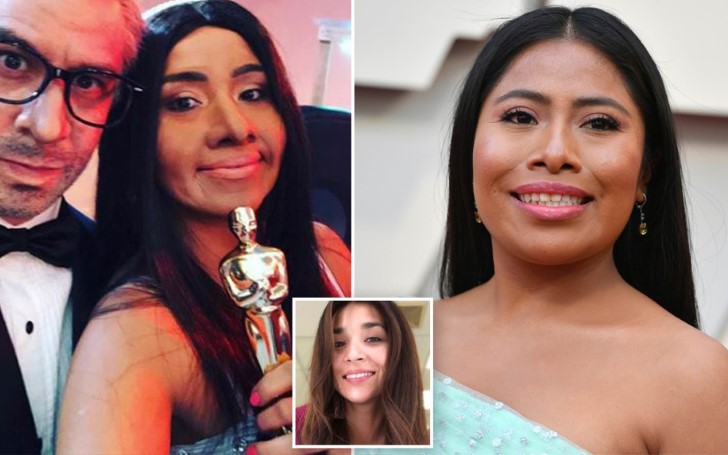 A Mexican television personality is facing backlash for creating an offensive parody of a Mexican actress Yalitza Aparicio.
The Televisa network actress Yeka Rosales created the vine grooming up in a brown skin paint and wearing an artificial thick lip sarcastically imitating the looks of Oscar nominee actress Yalitza.
It was premiered on Televisa's comedy show called 'La Parodia' which was later criticized by viewers for its racist content.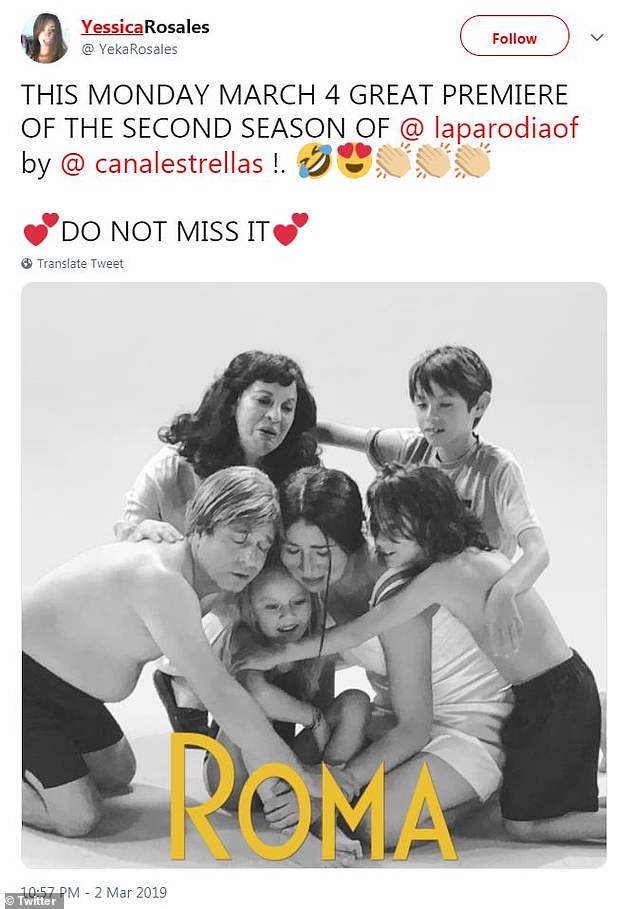 Yessica Rosales posting the premiere of the show from her official Twitter
SOURCE: Twitter
The internet began to heat up soon after the television actress Yessica Rosales posted it in her social media along with a video where she is seen mimicking Aparicio.
Rosales later deleted the clip soon after controversies began to arise especially from the indigenous people.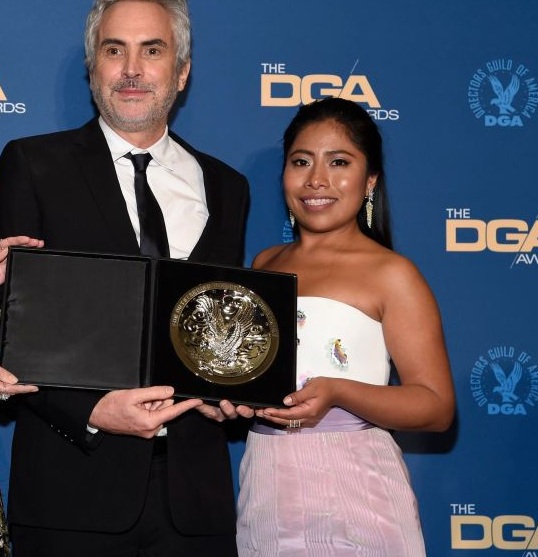 Alfonso and Aparicio during their Oscar win for the movie 'Roma'
SOURCE: Shutterstock
The parody was created foreseeing actress Aparicio and director Alfonso Cuaron Oscar's apparel and expressions during three Oscars awards win for the movie 'Roma'.
Also Find: Netflix Secures Deal For Ted Bundy Biopic 'Extremely Wicked, Shockingly Evil and Vile'
In the picture, the Televisa's actor imitates the exact dress and looks exposing in a funny character of them.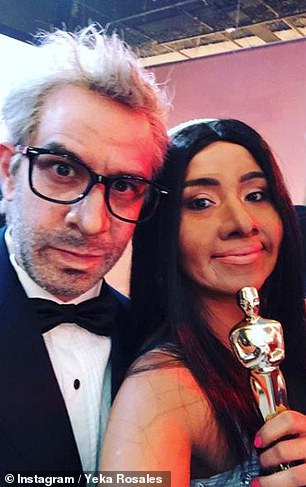 Director Alfonso Cuarón and actress Yalitzia Aparicio
SOURCE: Instagram
Sadly this is not the first time the Mexican actress Yalitza Aparicio has faced racist attacks. The actress faced various similar offensive acts extensively after her hit movie 'Roma'.
Also see: Reality Star Kourtney Kardashian Gave Fans Tease of Her Latest Project 'Poosh' Wearing Nothing But Towel
The professor at the Center for Latin American Studies at San Diego State University, William Nericcio later shared that Mexican media has always been treating indigenous population in an inappropriate manner and he isn't surprised by the action of Rosales. The professor shares:
'The Mexican elite disposition has always portrayed indigenous people as funny and ugly. Networks like Televisa profit from this.'
However, Rosales defended her actions by posting a picture of herself in different parodied character and saying "I have parodies of people from all races"
The broadcasting channel Televisa has faced accusations many times for their inappropriate portrayals especially with people of colors. Back in 2010, the network was criticized for hiring black actors for a morning show during the World Cup in South Africa.
We wish such an influential broadcasting channel stops such unethical discrimination between races, since it may negatively influence upcoming generations and their way of treating people of colors.
-->