'Game of Thrones' Star Sophie Turner Already Told Her Friends The Ending
Published Sun Jan 27 2019 By Jessica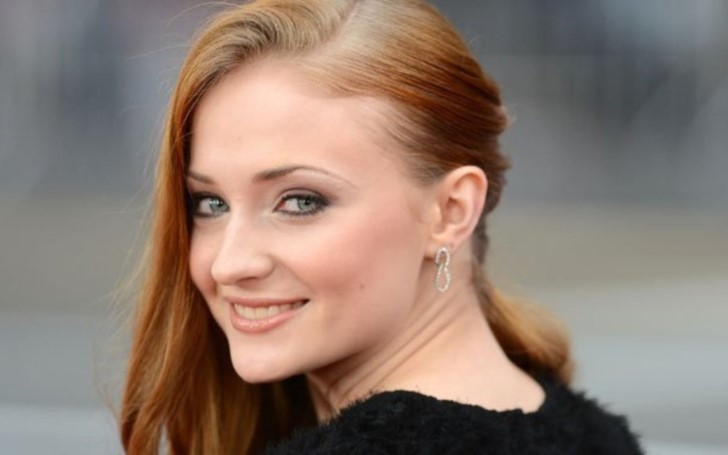 Sophie Turner already revealed Game of Thrones ending to her friends.
Not sure whether or not to feel envious of the 'few people' who already know the ending to the HBO's hit series Game of Thrones final season!
Apparently, the famous series actress Sophie Turner who portrays the role of Sansa Stark lost her chills when it comes to the final series spoilers.
Sophie Turner as Sansa Stark on the set of Game of Thrones
SOURCE: BGR
Yes, Sophie Turner already shared the series ending to a few of her closest friends.
You may also like: American YouTuber Summer Mckeen Known for Her Hair, Makeup, Fashion and Lifestyle Videos, Get The Details Here
Turner, who appears with striking red hair in the series herself said in an interview with American fashion magazine W, she is 'terrible' at keeping secrets, and in fact, already leaked to a few people on how Game of Thrones ends.
Clarifying the news, Turner said to the W magazine interviewer:
"I'm so bad at keeping secrets. I don't think people tell me things anymore because they know that I can't keep them. I've already told the ending of Game of Thrones to a few people."
But luckily, whilst spilling the beans, the 22 years old actress was confident she was spilling to the right people, whom she trusted to keep it as a secret.
Also read: Joanna Gaines Shares Cute Pics of Baby Crew Getting His Passport Photos with Dad Chip
The blonde actress who previously revealed the series producers didn't allow her to wash her hair during the filming of the show added she didn't accidentally let it all out, further explaining to the interviewer that she wasn't drunk and rather sober whilst telling away the spoilers:
"'Hey, if you want to know, I'll tell you.' But it's people that I know, not random people. It's people that I know will keep the secret."
Many of you probably already wondered if her fiance Joe Jonas belongs to the close lucky people she shared the secrets to, but the DNCE star previously said to Variety magazine he had no intentions of knowing any spoilers.
He reportedly told:
"Sophie won't tell me and she knows if she told me I would be so heartbroken because I'm such a big fan of the show."
Likewise, Turner's co-actor Kit Harington who plays Jon Snow in the series previously used the fate of the character to get away from speeding ticket.
See more: Lady Gaga, Bradley Cooper and Rami Malek Announced as Presenters For Screen Actors Guild Awards
Harrington revealed during his appearance on The Tonight Show with Jimmy Fallon back in 2016, when a police officer caught him for over speed driving and gave him options to release him if he (Kit) tells him whether he lives in the next season (7) or not.
However, the actor has now managed to keep the ending under wraps, as he admitted he made sure to not ruin the ending season to her close ones, not even her spouse Rose Leslie, her former co-star.
Game of Thrones final season airs on TV from 14th April.
-->