Priyanka Chopra Rumoured To Be Pregnant; Any Truth To It?
Published Fri Feb 15 2019 By Jessica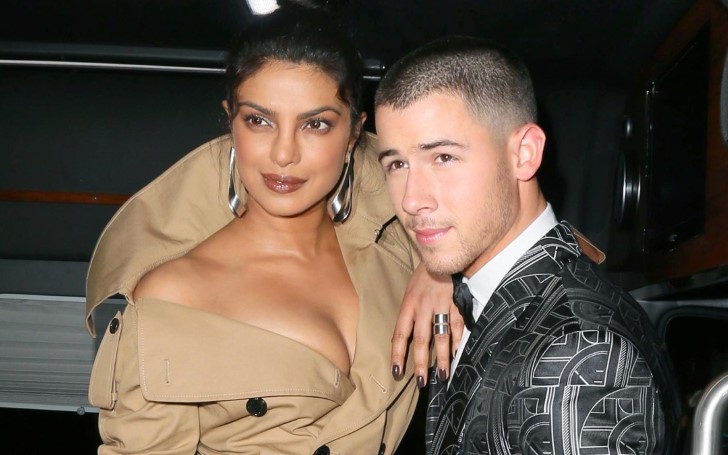 Priyanka Chopra rumored to be pregnant with her first child with husband Nick Jonas.
Another day, another pregnancy rumor for Priyanka Chopra Jonas.
Bollywood star Priyanka Chopra who walked down the aisle last year in December to American actor and musician, as well as a former Disney alum Nick Jonas in a lavish Western and Indian ceremony, is speculated to be pregnant.
The tabloid speculation started for the 36 years old actress who currently appears to be busy with promoting her latest rom-com, 'Isn't It Romantic' after she recently hit the New York Fashion Week.
Priyanka Chopra at the 2019 New York Fashion Week
SOURCE: Michael kors Twitter
During the recent premiere of 'Isn't It Romantic' the actress answered her pregnancy will 'happen in an organic way' when she faced a question about motherhood.
You may also like: Jussie Smollett Claims He's "Pissed Off" At Those Who Question His Attack
The speculations also imply that both Chopra and her husband Jonas are trying their best to keep the pregnancy hidden.
Furthermore, some tabloids even suggest that Chopra wore the skirt suit check outfit for the fashion event so she could hide her trimester-baby bump.
The 'Quantico' star appeared at the New York Fashion Week wearing a Michael Kors Fall 2019 show. She accompanied her black and grey suit skirt and black turtleneck sweater with a pair of knee-high boots and black transparent stockings.
Don't miss: John Cena Set To Host Revival of 'Are You Smarter Than a 5th Grader?' Game Show
The skirt and her black turtle neck top completely covered her tummy and waistline which makes it harder to notice her trimester. However, her stomach can be seen slightly bigger than it usually looked before.
And only a couple of weeks ago when Chopra appeared on 'The Ellen DeGeneres Show' where she was asked on the pregnancy rumors, she clearly dismissed them.
Neither the couple nor their family and friends have confirmed or answered any question asked on the topic.
See more: Lisa Vanderpump and Kyle Richards Feud Doesn't Stop 'RHOBH' Premiere Party
However, celebrities not deciding to speak on such topics can't be argued since they often keep such news private from the media. Even if the rumor happens to be true, we are happy for Priyanka and Nick.
-->