Jussie Smollett Claims He's "Pissed Off" At Those Who Question His Attack
Published Fri Feb 15 2019 By Tess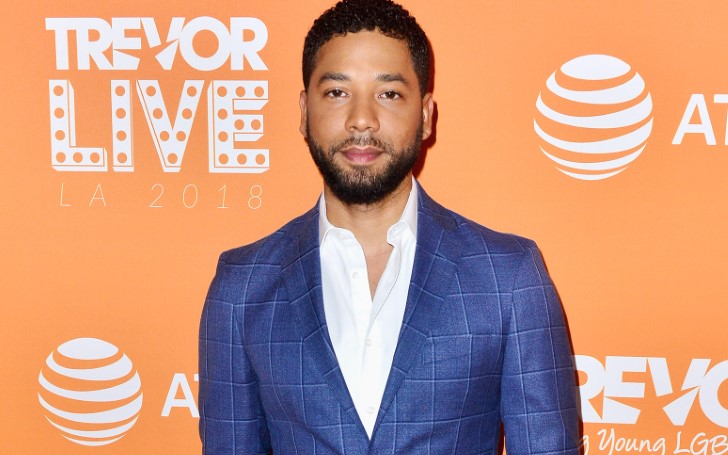 Jussie Smollett exclusively revealed he's pissed off by the doubtful questions regarding the attack in Chicago.
Empire actor Jussie Smollett opened up for the first time since the alleged racist and homophobic attack last month.
On Thursday while appearing on an interview with ABC's Robin Roberts on "Good Morning America" the actor revealed he's "pissed off" at the people doubting the authenticity of the alleged assault.
According to the Chicago Police Department, on Jan 29, the 36-year-old actor was approached by two men as he was walking down a Chicago street at about 2 AM. The men allegedly began yelling racial and homophobic slurs at him before allegedly kicking, punching and pouring bleach on Smollett. The attackers also tried to tie a rope around his neck. Smollett sustained minor injuries and was treated at a local Chicago hospital.
You may also like: Lady Gaga wins Three Grammys; Surprise Appearance by Michelle Obama
Apparently, the actor on his recent interview claims, on encountering the incident it changed him entirely.
"I will never be the man that this did not happen to. I am forever changed. And I don't subscribe to the idea that everything happens for a reason, but I do subscribe to the idea that we have the right and the responsibility to make something meaningful out of the things that happen to us, good and bad."
Furthermore, Smollett has a message to those who doubt the attack.
"It's the attackers, but it's also the attacks. It's not necessarily that you don't believe that this is the truth. You don't even want to see the truth."
Smollett is an openly gay actor, best known for his starring role on the FOX hit series Empire, where he plays the role of gay character Jamal Lyon.
Don't miss: Netflix is Creeped Out By Viewers Admiring Serial Killer Ted Bundy
Police believe the alleged attack to be a hate crime against the actor who is openly gay. In addition, the FBI joined the police investigation after finding out Smollett received a threatening letter prior to the attack.
Also see: Actress Olivia Munn Teased a Pilot on Social Media For Being Too Afraid to Ask For a Selfie
Apparently, surveillance footage of the alleged incident is still missing, however, new video footage of Smollett returning home with a rope around his neck was found which can possibly shed light on what happened.
-->