Netflix is Creeped Out By Viewers Admiring Serial Killer Ted Bundy
Published Wed Jan 30 2019 By Jessica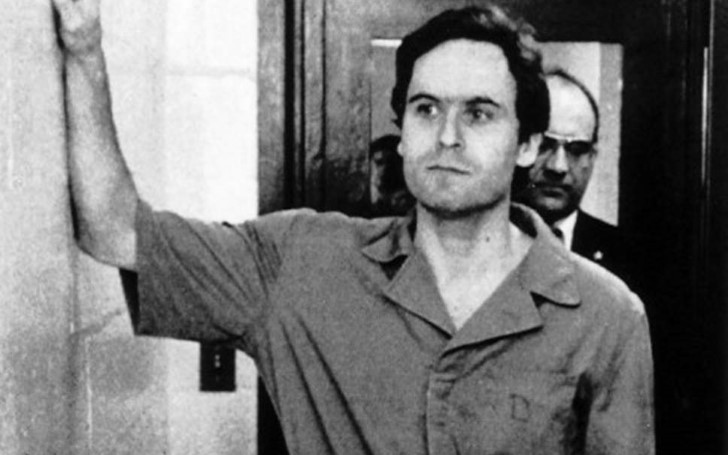 Netflix wants its viewers to stop lusting over serial killer Ted Bundy.
Following Netflix's December's hit release starring Sandra Bullock, that made the internet follow a dangerous trend of participating in the Bird Box Challenge, the streaming platform made a plea to its viewers to stop following it.
Once again, not the exact but for a similar reason, Netflix is suggesting its viewers to not swoon over serial killer Ted Buddy.
SOURCE: Junkee
Netflix recently released a new biopic series on 24th Jan. based on the serial killer Buddy titled Conversations with a Serial Killer: The Ted Bundy Tapes.
You may also like: Who is Stephen Rubin? Get To Know The Man Who Paid Most Tax in UK Last Year with £181m Bill
The series showcases the horrible crimes committed by the killer, including his confession of an estimated 30 murders, an audio conversation behind the prison bars as well as Bunny's execution part in an electric chair at the Florida State Prison.
After the chilling four-part docu-series dropped, Netflix noticed people, especially young females, developing sparks and lusts for the criminal.
Concerned with the huge unexpected similar responses from its viewers, the official Twitter account shared their worries.
Netflix tweeted saying:
"I've seen a lot of talk about Ted Bundy's alleged hotness and would like to gently remind everyone that there are literally THOUSANDS of hot men on the service — almost all of whom are not convicted serial murderers"
Another fictional piece directed by the same director, Joe Berlinger titled Extremely Wicked, Shockingly Evil and Vile featuring Zac Efron on the role of Bundy recently launched its trailer, prior to its premiere at the Sundance Film Festival last week is receiving slanders on social media for romanticizing the criminal.
Don't miss: Gwyneth Paltrow Is Getting Sued After 'Skiing Out of Control'
Billy Jensen, a Twitter user shared her opinion:
"As we all binge The Bundy Tapes on @Netflix and share the trailer for the Zac Efron movie, please remember the victims. These women all had hopes and dreams. They should all have movies made about them. I always try to remember what these monsters took away. #TedBundyTapes"
Another Twitter user wrote:
"ted bundy was a serial killer, rapist and necrophile who brutally murdered 30+ women with zero remorse but the marketing team of zac efron movie decided to go with this casual comical tone? whats not clicking ma'am"
Netflix's Ted Bundy version includes never before heard audio with a duration of 100 hours, collected from interviews the serial killer gave during his death row prior to his execution on 24th January in 1989.
See more: Megan Barton Hanson Dumped Wes Nelson After Their Sex Life Lost Its Spark
Both Netflix documentary and film version portrays Ted Bundy as an educated, attractive and handsome man that many believe is the reason what made him escapes his atrocities for long.
-->