Gwyneth Paltrow Is Getting Sued After 'Skiing Out of Control'
Published Wed Jan 30 2019 By Jessica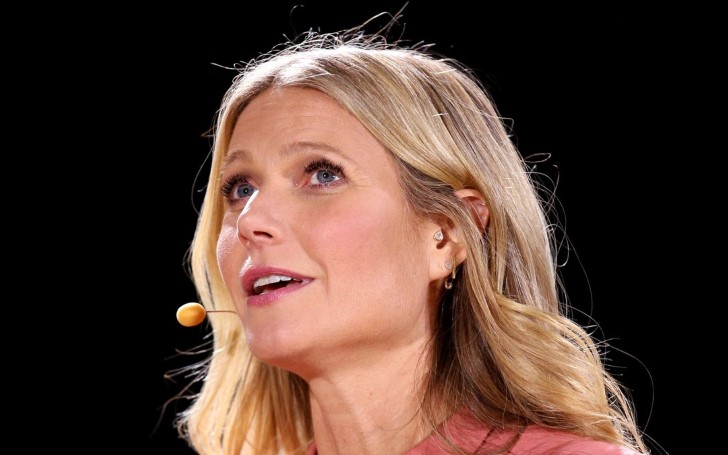 Hollywood actress Gwyneth Paltrow gets sued by a Utah man for causing him injuries.
A Utah based doctor, Terry Sanderson accused and sued American superstar Gwyneth Paltrow for crashing into him whilst skiing on 26th February 2016 and leaving him injured, further escaping the scene neglecting his condition.
On Tuesday, Mr. Sanderson claims in his $3.1 million lawsuits against the actress that Paltrow was skiing 'out of control' for her ability as a beginner and forcefully knocked him down from backward, allegedly causing him a brain injury, four broken ribs, and other serious damages as a consequence.
Actress Gwyneth Paltrow at a Dior event Source: Entertainment Tonight
As per the KUTV obtained documents, he further claims that the Deer Valley ski instructor who blames Sanderson for causing the incident trained the Hollywood actress. The documents also insist the instructor witnessed the situation, and still did not help him after seeing him lying on the snow.
You may also like: 'Deadpool' Ryan Reynolds To Star In Action-Comedy 'Shotgun Wedding'; Jason Moore To Direct
The lawsuit filed by Sanderson on Tuesday also goes against the instructor, Eric Christiansen.
At a press conference, Sanderson stated he felt very sore and his brain felt like being injected with novocaine after being hit.
He said:
"I don't know how to describe it"
Sanderson also said at the Salt Lake City news conference that he dealt with an inability of properly functioning, caused by the injury and that it took him almost three years to file a lawsuit.
He even claimed he faced problems with his previous attorneys on the case.
Don't miss: Nollywood Actress Nazo Ekezie Says She No Longer Wears Pants and is Tired of Being Lonely
The doctor refuses that he sued the 46 years old actress because of her popularity or her rich celebrity status, but because he wants what happened with him to be recognized and to receive an apology.
However, on the other hand, Paltrow and her attorney team deny the lawsuit. The actress released a statement via her rep from her company Goop saying:
"This lawsuit is completely without merit and we expect to be vindicated."
Likewise, Paltrow's spokesperson Heather Wilson said the case is 'without merit' and that the actress demands to be 'vindicated'.
See more: Grant Denyer Shocks Radio Co-Hosts By Going Into Extreme Detail About His Sex Life
Furthermore, Sanderson says he keeps his contact with Paltrow's rep, but complains they are still yet to offer an apology or any compensation.
-->