Nollywood Actress Nazo Ekezie Says She No Longer Wears Pants and is Tired of Being Lonely
Published Wed Jan 30 2019 By Tess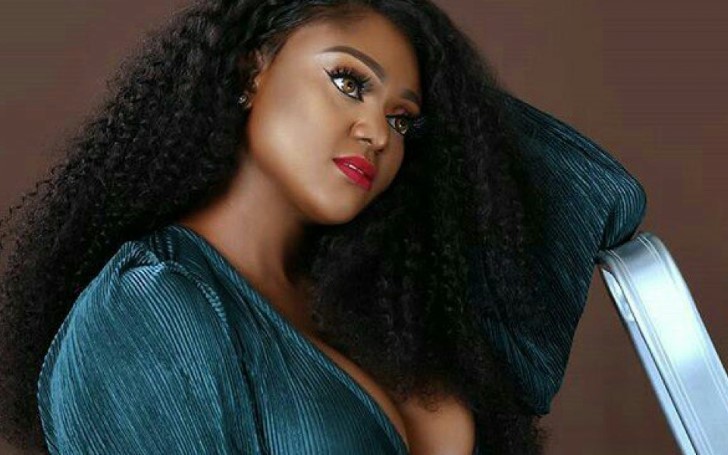 A beautiful Nigerian actress, Nazo Ekezie opened up about her private life, revealing she needs a man.
In an interview with Saturday Sun, fast-rising, delectable Nollywood actress and movie producer Nazo Ekezie revealed some of her personal details.
Through the interview, the actor-producer disclosed she doesn't wear pants and is in desperate need of a man who would love her for who she is, not minding her fame.
Initially, the actress declared she is part of the few Nigerians who no longer wear panties.
You may also like: Kim Kardashian Shares Adorable Video of Kanye West Performing Karaoke To His Own Song
Addressing the pant stealing menace, Anambra State-born producer said:
"I might sound cliché but I don't wear pants anymore. I'm not going to joke with my destiny, and if I'm taking my clothes off anywhere, my underwear is going straight into my bag."
Read more: Simon Cowell Reportedly Faced a Knife Thrower at Auditions For Britain's Got Talent
Talking about her relationship, she revealed her single status and also confirmed she "would love someone who sees her as Nazo and not as an actress all the time."
Also see: The Reason Taylor Swift Skipped the Screen Actors Guild Awards
She further explained:
"Right now, I seriously want to be in a relationship. I want to be with a person that actually knows me, a person who loves me and willing to relate with me as Nazo and not as an actress. That one is so important. I'm not looking out to marry a (Aliko) Dangote but my man needs to be comfortable. He has to be able to provide for me."
Ekezie recently released the production entitled, Flawed, featuring Ebere Okaro, Mofe Duncan and other actors.
-->