Simon Cowell Reportedly Faced a Knife Thrower at Auditions For Britain's Got Talent
Published Mon Jan 28 2019 By Jessica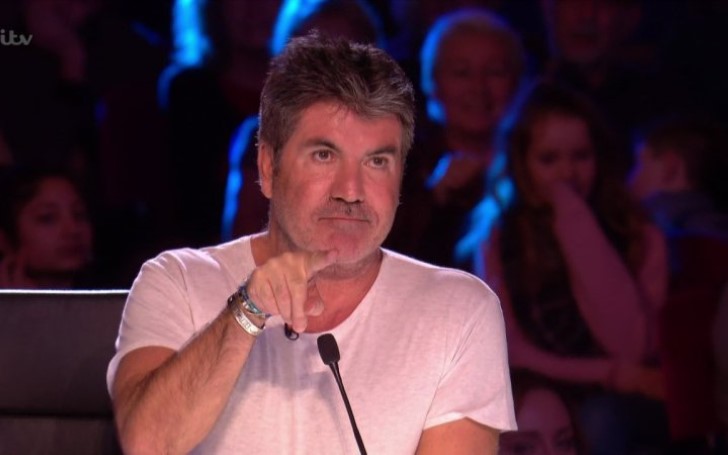 Simon Cowell nearly escapes an injury after facing a knife thrown during the BGT filming.
With the new season for Britain's Got Talents auditions being currently filmed at the London Palladium, new ventures await for the show's judges, err.. more specifically new danger.
Apparently, the reality show's judge and founder Simon Cowell risked his life to face a knife thrown at him on stage.
Britain's Got Talent judge Simon Cowell
SOURCE: Heat World
The 59 years old judge, in fact, voluntarily decided to go on stage to help out a contestant and threw himself as the offering for the daredevil challenge in front of the thousands of audience.
You may also like: Newly Married Couple Miley Cyrus and Liam Hemsworth Make First Public Appearance Together
One of the eyewitnesses claims Simon narrowly escaped the knife thrown by Belarusian Andrei Gomonov only by a few inches, and luckily got his life saved whilst his co-judges watched him frightenedly from their seats.
As a matter of fact, not being able to collect her guts to watch the act, fellow terrified judge Amanda Holden hid her face during the act.
As per a report from the Daily Star, producers at Britain's Got Talent were horrified too when Simon volunteered to go on the stage.
Subsequently, when asked how he felt about the risky moment, Cowell described the experience as 'the scariest thing ever'.
Don't miss: 'Glass' to Top Box Office Again in Second Weekend as Oscar Nominees Expand
He later expressed his confession after the audition:
"OK, so that was the scariest thing ever. I now realize how hard it is!"
Apparently, Simon himself wanted to experience as he continued:
"I really want to know what it feels like to have an axe thrown at me."
Meanwhile, apart from facing such risque performance, social media trolls criticized Cowell for his new appearance instead of talking about host Anthony McPartlin's (better known as 'Ant') come back on the show following his rehab break.
Among the critics, one included Twitter user Daft Limmy who shared his thoughts on Simon new look saying:
"Somebody needs to help Simon Cowell. It isn't funny anymore. His face is a disaster."
However, the judge seems unbothered with the trolls. He reportedly told Star:
"These are people who sit in dark rooms anonymously because they won't put their real names - which I think is cowardly - writing horrible things about you. I don't go on the message board and I don't Google myself."
The new season of Britain's Got Talent will air on ITV later this year.
-->