LeBron James Gets Into a Bloody Fight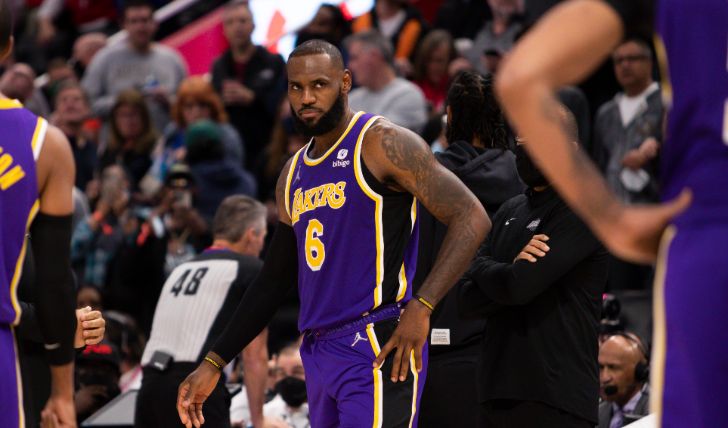 LeBron James gets into a bloody fight with Isaiah Stewart: Complete report here!
Lakers' star LeBron James and Detroit Piston's Isaiah Stewart got into a physical altercation during the third quarter of the Lakers-Pistons game on Sunday, in Detroit, following which both the players were ejected. Tangled in a free throw, James' swung his fist into Stewart's face, making the latter drip blood, who then charged at James with the same might.
The altercation could've gone bloodier, as Stewart ran to charge LeBron again after teams separated them. But thankfully, both parties were held back by their teammates. After both James and Stewart were sent off the floor, James was issued a flagrant 2 for unnecessary and excessive contact and was ejected. Piston's Stewart, who underwent five stitches, was also ejected after two technical fouls.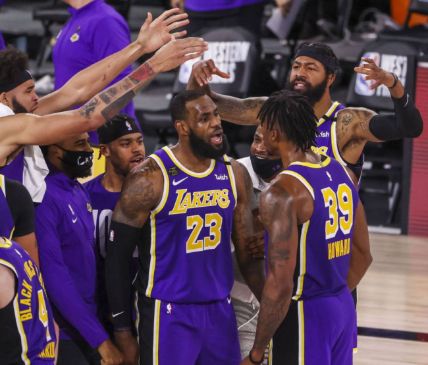 Sunday game in Detroit saw a bloody fight between James and Stewart.
Photo Source: Cadena
Lakers won the game by 121-116. Afterward, crew chief Scott Foster explained how James' ejection was for "unnecessary and excessive contact above the shoulder" Foster cited Stewart's technical fouls were "for multiple unsportsmanlike acts during the altercation." Laker's guard, Russel Westbrook, also received a technical foul.
Don't Miss: Famous Music Photographer Mick Rock Has Passed Away.
"I got a tech? Oh, wow. Why'd I get a tech? I didn't know I had a tech. Wow. That's interesting, Well, you know, that's just being Russell, I guess. When you're Russell Westbrook, they just try to do anything, but whatever. I don't know what I did, but whatever, they had to put it on somebody," Russel said, who reportedly received the tech for being "an escalator and not peacemaker."
Both James and Stewart were ejected following the altercation.
Source: Bleacher Report
"Stewart got the cut above the eye. It wasn't on purpose. We weren't going to allow him to keep charging at James," said Lakers' Anthony Davis. Vincent Goodwill also made a tweet in support of James. Goodwill wrote, "Davis said Lebron tried to apologize after he hit Stewart, said, everybody, knows he's no a dirty player."
For more information and news on your favorite stars, stay connected to Glamour Fame.
-->