Legacy of Mickey Wright; Did She Have a Husband?
Published Tue Feb 18 2020 By Sea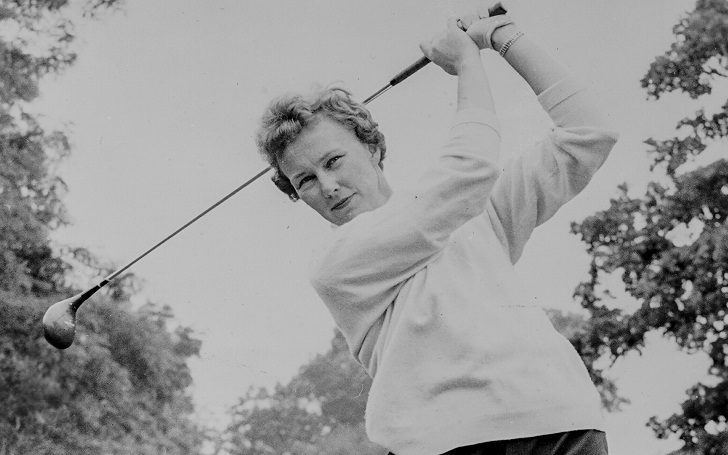 Mickey Wright was arguably the best female golfer to ever live. And many argue, they've never seen a man or a woman who could swing like she used to. Yeah, she could challenge the best male golfers of her time as well. You could say she was the one who gave LPGA the success it has today.
So there's that legacy that she's left behind. Three days after turning 85, the legend's breath gave away on February 17, 2020, in Florida. She had reportedly been hospitalized after a fall a few weeks before. But heart attack was the cause of her death.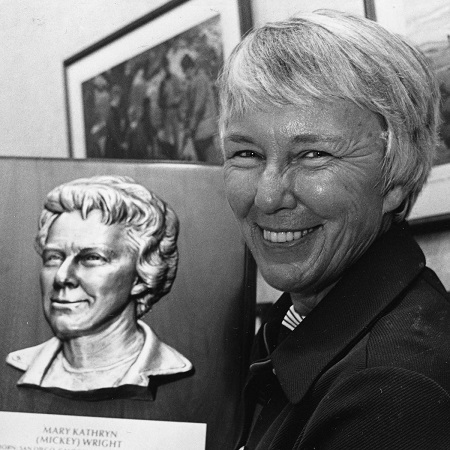 Mickey Wright died of a heart attack.
Source: Associated Press
Wright's lawyer Sonia Pawluc confirmed her passing and the cause of death to the Associated Press.
Mickey Wright's Legacy
Mickey Wright had a magnificent swing which won her 13 majors out of the 82 victories. That was enough to give LPGA a huge lift in its early days, in the late 1950s and much of 1960s. Her record itself, 82 wins, is second to on the all-time list behind Kathy Whitworth's 88 wins.
Due to her impressive record, she was name the 'Female Golfer of the Century' by The Associated Press in 1999, as well as the Athlete of the Year in 1963 and 1964. She was inducted to the PGA of America Hall of Fame in 2017.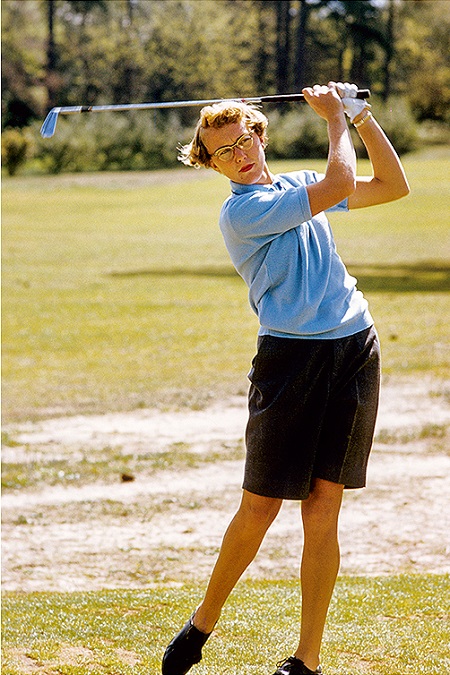 There was something about her swing that made her shots ever so flawless.
Source: Hy Peskin Collection
Golf greats and pundits are calling her the greatest golfer she ever lived. A 'Golf Magazine' poll of experts in 2009 named her the greatest female golfer ever, as well as the eighth best player of all time. Men's champions Ben Hogan and Byron Nelson also consider her so. They believed she had the best swing they ever saw.
In 2015, Whitworth stated, "She was the best I've ever seen, man or woman. ... Nobody hit it like Mickey, just nobody." Her compact and fluid swing could charm anybody in the golf world.
She dominated the LPGA tour during her time. She started golfing at the age of 11 and won the USGA Girls' Junior Championship at 17. She then won the World Amateur in 1954, before going pro a year later in 1955. She dropped out of Stanford, where she was studying psychology, for her dream.
The first tournament win for Wright came immediately in 1956. She started dominating since 1961 and won at least 10 tournaments annually from 1961 to 1964. She won the 'United States Women's Open' and the 'LPGA Championship' four times.
Three Western Open titles and two Titleholders Championship also fell into her pocket when they were major events. Her 13 LPGA wins in 1963 is still a record for a single season. Amazingly, Tiger Woods is the only the golfer ever to have won four consecutive majors.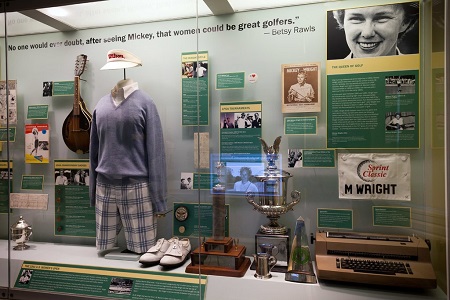 The 'United States Golf Association Museum' made a shrine for her.
Source: Richard Perry, The New York Times
Mickey was such an integral part of LPGA that Sponsors threatened to cancel their tournaments if she didn't play, according to Whitworth, who Wright had to compete against almost every single week for the LPGA to survive.
Born on February 14, 1935, as Mary Kathryn Wright, she had to give up her pro-career in 1969 due to foot issues and mental fatigue. But she still captured her last win in 1973.
Recommended: Gary Busey's Ex-Wife Tiani Warden Dies in a Cell. Find Out Her Facts
For retirement, she chose Port St. Lucie, Florida, but she still was active in golf in some other ways. She took an interest in young female golfers nationally. But she seldom made public appearances. The 'United States Golf Association Museum' in Far Hills, New Jersey, held a private preview in May 2012. They set up a 'Mickey Wright Room' to display some 200 of her artifacts, the first time they honored a female golfer in its gallery.
Was Mickey Wright Ever Married?
Survivors for Mickey is not know at the moment. As it is, she was a very private individual. Golf was her life, and after it was over, she didn't bother much to make herself known either.
Wright was not known to have ever married, and even if she did, there's no mention of a husband. She likely lived a single life due to her busy Golf career. But that was something that'll live on as a legend.
Wright's trophy case is huge.
Source: Associated Press
While she was an amateur in 1954, she was paired the final 36 holes of the U.S. Women's Open with Babe Zaharias, the greatest before her time. While she was intimidated by Zaharias, when Zaharias removed her girdle, she blushed out, because Babe's husband, George, was shielding her.
Zaharias, despite her several health issues prior to the tournament, impressed and won the title. Wright finished fourth, but she was privileged to have played with Zaharias. Two years later, she was no more, and Wright probably took up an inspiration in Zaharis and decided to go professional after he passing.
Stay tuned and connected to GlamourFame for more updates.
-->