Letoya Luckett Net Worth - The Complete Breakdown of Her Fortune
Published Wed Apr 22 2020 By Eric
In one of our recent articles, we updated you guys with marital details of LeToya Luckett, where we share her previous and current marriage history. A little different from that information on this page today, we will provide you financial details of Luckett and give you people a brief insight into her professional life and net worth she accumulated from her career.
Before that, for those readers who are new and have no idea who we are talking about, we are focusing on LeToya Luckett, who is an American actress and singer plus songwriter. She was a former member of the famous R&B girl group Destiny's Child.
Further, if you guys read our previous article in which we wrote about Luckett, then you might have the idea that her personal life is a great success, and the same goes for her career, which you will find today in this article. So, without any delay, let's delve into the topic.
Net Worth of LeToya Luckett Crosses Million
It isn't shocking at all for someone as successful as LeToya Luckett, who raise to fame at a young age to accumulate wealth which exceeds millions of dollars. However, an exact figure isn't available in the media, as per Wealthy Persons; right now, in 2020, Luckett has a massive net worth of $8 million.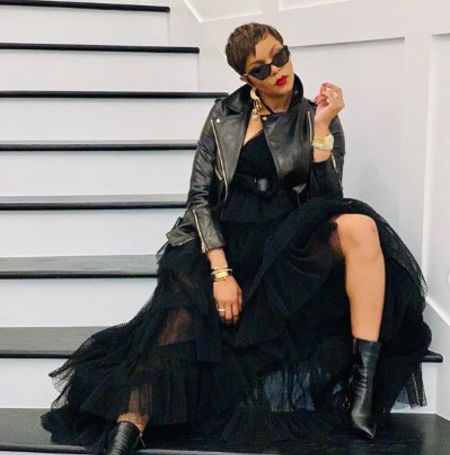 LeToya Luckett has a massive net worth of $8 million in 2020.
Photo Source: Instagram account of LeToya Luckett
How Luckett managed to grow her income to that level? Well, it isn't hard for an artist like her whose all projects were a hit to garner those massive numbers. However, the entertainment business isn't the only thing she was invested in; LeToya is a good businesswoman too who owns the women's boutique called Lady Elle Boutique.
Also, See: What Is Rishia Haas' Net Worth? Find Out His Sources Of Income And Earnings!
Even though the former Destiny Child singer Luckett's maximum earnings were generated from the entertainment industry, she also collected a good amount of cash from her boutique line. Therefore, to get more insight on her earnings to let us focus on her professional life.
Professional Life of Luckett
The 39, LeToya Luckett born on Houston, Texas, was gifted with a beautiful voice. She grew up singing in local Brentwood Baptist Church and took vocal lessons to become an opera singer in her early days. Even her father was a singer who also supports her to pursue her music career.
LeToya - Not Anymore (Official Music Video)
Luckett joined Destiny's Child as a background vocalist in 1993. While her time in the R&B girl band, she released many successful commercial recordings and won two Grammy Awards as a team. She then began to work solo after signing a record deal with Capitol Records. Until today, Luckett produced three successful albums and is working on her future projects too. Her second album, Lady Love, was a hit that debuted at No. 1 on the U.S. Top R&B/Hip-Hop Albums.
Recommended: What Is Tim Conway Net Worth? Details Of His Income, Assets, And Earnings!
AS an actress LeToya appeared in several motion pictures like Smart Guy in 1998, Beverly Hood in 1999, Killers in 2010, Life, and Love and Music in 2012. Her recent work in the movie industry was in the VH1 television series Single Ladies in 2013 and the OWN TV show Greenleaf.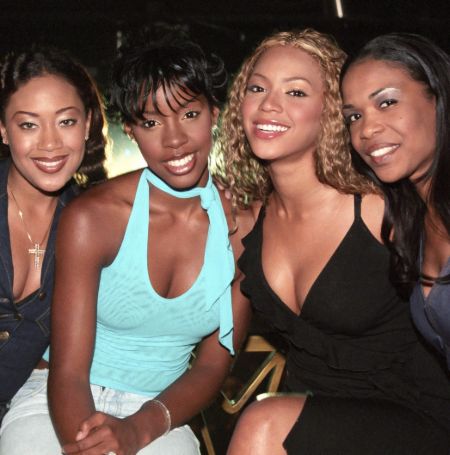 She began her music career as a background vocalist of Destiny's Child in 1993.
Photo Source: The Blast
Focusing on the entrepreneur side of the music star Luckett, as we mentioned, she owns a clothing boutique in the Uptown Park shopping center in her hometown. She opened her clothing line, Lady L Boutique, in 2003, which she later renamed Lady Elle Boutique. Similar to music and acting career, her clothing business is also doing great, which also assists her in keeping her net worth above million.
LeToya Luckett Endorsement and Philanthropy
Now you might have the idea that LeToya Luckett is quite a celebrity who's tasted great achievement in her profession. Being a famous personality, it isn't surprising for her to have sponsorship deals with several companies. Though the details aren't exposed in any media, still many of her fans might know about her endorsement with Luster's Hair Care. She replaced Karyn White and became the new face of Luster's Hair Care in 2010.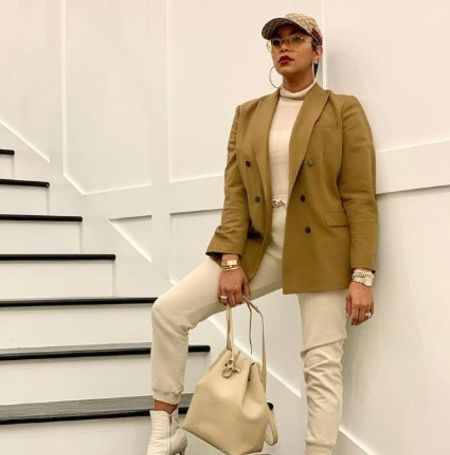 The music star Luckett owns a clothing line and is active in charity works.
Photo Source: Instagram
Except for Luckett endorsement, she is also active in charity works. She became involved in philanthropic activity since the release of her first solo album named after her initial LeToya. Her participation can be found in different events like Women in Entertainment Empowerment Summit, Hip-Hop Summit Action Network, and Financial Empowerment Summit.
Click To Read: Learn Abby Huntsman Net Worth and How She Makes Her Money
Further, Luckett not only helps people with her money but shows her presence in social activities too. She usually visits schools, children, and motivates and encourages for their academic success and bright future. Subsequently, the artist LeToya also raise her voice on the subject of domestic violence and abuse.
To know about your favorite celebrity, click here, Glamour Fame.
-->