Who are LeVar Burton's Children? Learn All About Them Here!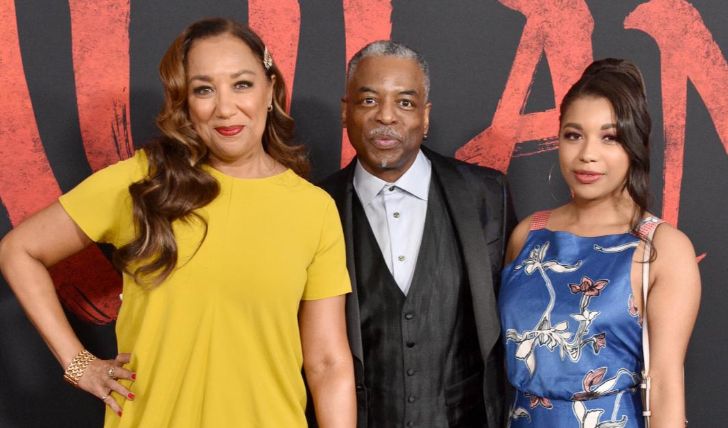 LeVar Burton's Kids: The Actor is a Father of Two Well-Known Children!
LeVar Burton didn't debut well as this week's guest host of Jeopardy. His debut was a flop as the episode saw contestants hit the lowest score ever. Burton revealed, even his wife thought he wasn't himself on the stage that night. But given his acclaimed career, one little setback is overlooked.
Burton is best known for portraying Kunta Kinte in the miniseries Roots. His role in the educational series Reading Rainbow won him a whopping 12 Emmy Awards. In 2000, LeVar received a Grammy in the category of Best Spoken Word album. His loyal fans dub him America's most-loved teacher; Burton is a father of two, but the actor played a part in thousands' of childhood.
Who are LeVar Burton's Kids?
LeVar Burton hosted the PBS kids' show Reading Rainbow for 23 years. The actor would teach the power of storytelling and read in the half-hour of an educational episode. Many realized long back that the actor was an epitome of a perfect father figure. He is a father of two kids, each from his two marriages.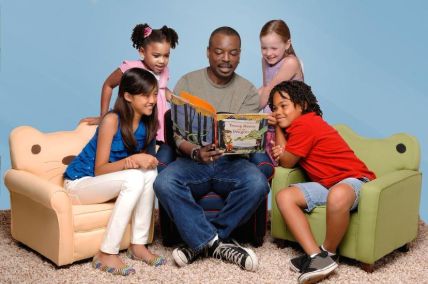 Burton won 12 Emmys for hosting the kids' show Reading Rainbow.
Photo source: WNYC Studios
Burton and his ex-wife Chimara P. Smith welcomed their firstborn, Eian Burton Smith, in 1980. Now aged 41, Eian had become a well-known name when he was four. In 1984, LeVar's ex-wife, Smith, accused the actor of kidnapping their toddler. Smith alleged that Burton had taken Eian for a vacation without her knowledge.
Check Out: Tommy Dorfman's Parents: Learn About Her Family Life
It turned out the whole controversy was a result of LeVar's adverse relationship with his ex-wife. No information about Eian's current life is disclosed. The Roots actor and his second-wife Stephanie Cozart birthed their first, LeVar's second, in 1994. And that kid is none other than actress Mica Burton.
The actor's ex-wife accused him of kidnapping his own son. Photo source: Parade
Born on July 8, 1994, Mica is a budding actress. Her credits include Lazer Team, Overwatch League, and The Meme Machine. Mica shares a very nonchalant relationship with her father. The actress trolled her father over his Jeopardy debut. Mica posted a video trolling her dad's hosting in the show.
LeVar Burton's Wife Wasn't Impressed By His Jeopardy Appearance!
Jeopardy's long-running host Alex Trebek passed away last November, leaving the hosting gig open. A campaign launched, his Burton's fans voted Burton to be the show's next host. Soon the actor announced he would be hosting the show from July 26, 2021 - to July 30, 2021. But, perhaps all that effort was for nothing as many were left disappointed.
"Ehhh. It wasn't you," said Cozart about her husband's debut in Jeopardy.
Photo Source: Celebrity Mirror
Even LeVar's wife Cozart was unimpressed by her husband's performance. Fans know that hosting the quiz show was Burton's dream for a long. And it clearly didn't go as dreamt. The Roots actor revealed his wife's response was, "Ehhh. It wasn't you."

Don't Miss: David Pastrnak's Child: Learn About His Family Life.
The Landstuhl-born actor married Cozart on October 3, 1992. Stephanie Cozart is a professional make-up artist. She has worked for projects like White Men Can't Jump, The Talk, and In Living Color. As per The Sun, Stephanie was nominated for nine awards for her makeup artistry.
For more information and news on your favorite stars, stay connected to Glamour Fame.
-->