Liam Neeson Faces Backlash After Claiming He Wanted To Kill a 'Black Bastard'
Published Tue Feb 05 2019 By Vickey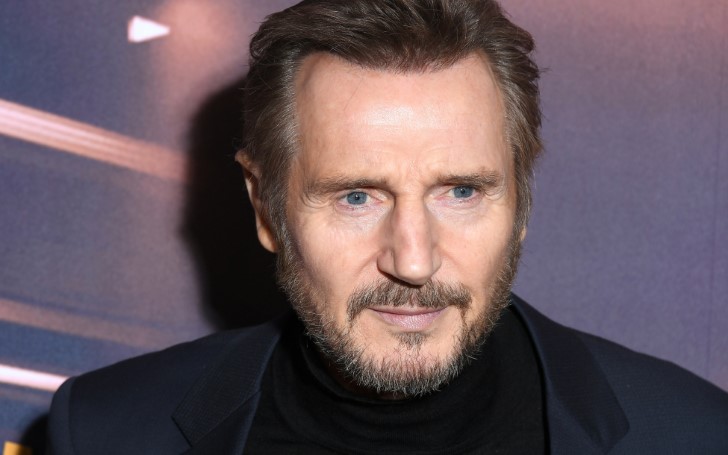 Liam Neeson currently faces a lot of heat after he stated, he wanted to kill "that Black Bastard".
During the recent interview with The Independent, the iconic actor Liam Neeson recalled a disturbing incident. Promptly leading to the controversial claim, he "wanted to kill that black bastard".
Liam Neeson later explained during the interview, what transpired in the incident. His reaction is quite justifiable although he could've used a better term to express his emotions. Moreover, things were blown out of proportion by the tone he said: "kill a Black Bastard".
Turns out Liam Neeson is a bit of a racist
https://t.co/wk17FX9dEN pic.twitter.com/SD15ixnDVa

— igiriwM@ 🇰🇪 (@Mwirigi) February 4, 2019
Taken actor Liam Neeson recalled a family member being raped way back in the past. As well as the "primal rage" he felt following the sexual assault.
Recommended: Demi Lovato Deletes Twitter After Facing Backlash Over Comments About Rapper 21 Savage
He could've meant just thought of the rapist when he said that. Instead, it sounded more like he wanted to kill any African American the actor saw. To be honest, any human can make mistakes, similarly, Liam made a mistake in making the point clear.
Liam stated during the interview,
"I asked, did she know who it was? No. What color were they? She said it was a black person. I went up and down areas with a cosh, hoping I'd be approached by somebody."
Furthermore, the actor later admitted how ashamed he felt. He told the newspaper,
"I'm ashamed to say that — and I did it for maybe a week, hoping some 'black bastard' would come out of a pub and have a go at me about something, you know? So that I could kill him."
Neeson used "air quotes" while mentioning "black bastard" the article on the Independent noted. Furthermore, he continued this behavior for about a week and a half before he finally stopped.
Also Read: Ariana Grande Responds After Facing Backlash for '7 Rings'
The actor may learn from that experience, but that hasn't controlled the shock and outrage that's erupted online in response to his troubling tale. Furthermore, his name trended on Twitter on February 4th due to his disturbing incident.
You May Also Like: Kylie Jenner Spotted Wearing a Giant Engagement Ring at the Super Bowl; Is She Engaged To Travis Scott?
While some focused their discussions on how unacceptable Neeson's violent urges were. While others went after the writer for the attempt to legitimize Neeson's past racism and potentially violent views.
-->