Lil Nas X Hints He Is Part Of The LGBT Community With A String Of Tweets Related To His Sexuality
Published Mon Jul 01 2019 By Chester
Hip hop star Lil Nas X hints he is part of the LGBTQ community taking to Twitter.
Yes, the 'Old Town Road' hitmaker Lil Nas X couldn't ride the secrets anymore as he brought the cat out of the bag sharing strings of tweet related to his sexuality.
Check out the exclusive Twitter post that the singer shared on Sunday, June 30 which hints us about his sexuality.
"Some of y'all already know, some of y'all don't care," the Panini singer tweeted.
Well, the 20-years-old star took a song 'C7ousere' from his new EP 7 which express his inner feelings in a melodic confession.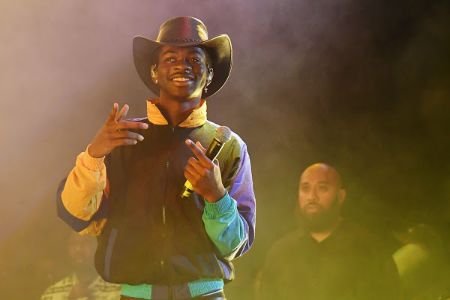 C7osure (You Like) is a tune from his EP 7 that talks about needing to be "free" and consists of the lyrics "That is what I gotta do, cannot be regretting once I'm outdated".
Well, this was not his first clue as back on June 20, he posted a short animation of where he is seen in rainbows of colors, the color which represents homosexuality.
The fogs seemed clearer as famous LGBTQ celebrity James Charles supported his admission in a tweet.
Well in such a peak of the limelight from his diamond hit track 'Old Town Ride' featuring Billy Ray Cyrus which instantly streamed 143 million in a single week, the star definitely showed his guts to express about his sexuality.
Nevertheless, Lil Nas is a motivation as well as a pushing factor to many homosexual groups who have been hiding it behind the rock for so long.
Taylor Swift Is Accused Of 'Using LGBTQ People As Props' In New Music Video >>>
Well, check out some of the comments from the fans and followers after the shocking news was shared.
A tweeter user Fight Vidz commented,
Stay tuned and connected to find more sizzling and hot news.
-->