Lindsay Lohan Wants to Return with 'Mean Girls 2'
Published Thu Apr 16 2020 By Eden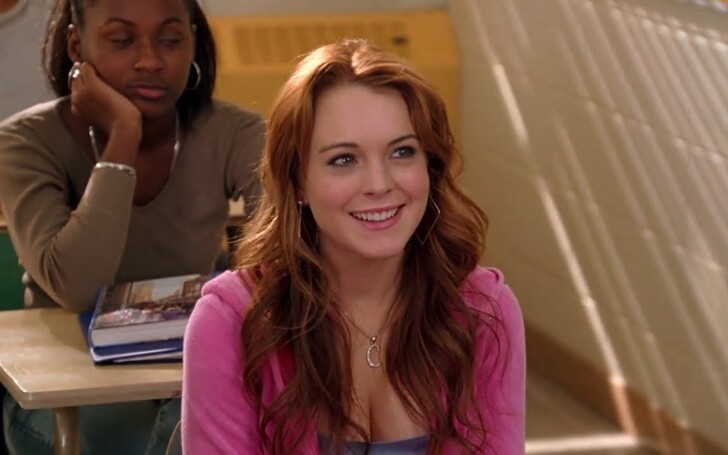 Lindsay Lohan would be excited for Mean Girls 2.
Lindsay Lohan recently opened up about her future in the Hollywood industry and revealed she would 'come back' for Mean Girls 2 and would be pretty excited about it.
The actress appeared on 'Lights Out with David Spade' where she shared her dreams about revisiting the sequel to the teen comedy film.
Watch: Lindsay Lohan's Life After Mean Girls
The actress told David Spade, "I should probably get back to doing movies at some point. I think I was hanging on to [Mean Girls] for a really long time."
The 33-year-old star continued, "I wanted to come back with a Mean Girls 2. To work with Tina [Fey], and the whole crew again, and Mark Waters. That was really what I wanted. I was excited to do that."
Lindsay admitted it's all in the hands of the producers, but she would definitely be excited if it happened.
You Might Like: Lindsay Lohan Breaks Up with Her Mystery Boyfriend
When it comes to the big screens, Lohan most recently appeared in the Belgian-American supernatural film 'Among the Shadows' (2019). Meanwhile, her upcoming projects include her new film 'Cursed' alongside Mickey Rourke.
The actress told Spade, "The next movie I'm doing is called Cursed with Mickey Rourke. So that I'm excited to do. I play a police officer and detective."
Besides acting, Lohan released her new music 'Back to Me' a couple of weeks ago - her first official single for over a decade since releasing 'Bossy' in 2008.
Check Out: Lindsay Lohan - Back to Me (Lyric Video)
The singer believes her new single is about rediscovering and accepting yourself, not caring about what the rest of the world thinks. Lindsay, who claims it's about "living in the now" reckons the latest single encourages you to take forward strides in life and let go of the baggages from the past.
Lohan, earlier, teased new music on Instagram in March by sharing a cryptic 30-second video montage. She captioned the mysterious post, "I'm back! 👀"
Visit Glamour Fame for more interesting news of your favorite celebs.
-->