Lionel Richie's Daughter, Sofia Richie, Is Engaged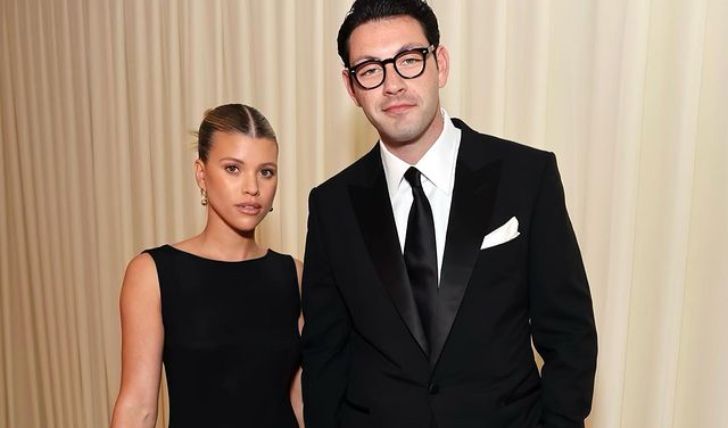 Sofia Richie is engaged to boyfriend Elliot Grainge: Lionel Richie could not be happier.
Lionel Richie's youngest child, Sofia Richie, 23, is engaged, and the four Grammy-winning singer couldn't be happier for his daughter and his soon-to-be son-in-law Elliot Grainge, 28, who Sophie has been dating for roughly one year. "They have been friends for years, and Elliot is also close with Sofia's brother, Miles," a source told Page Six in August 2021, adding, "It's very nice for Sofia to date someone her family approves of and likes."
"Forever isn't long enough @elliot," wrote the 23 years old model while sharing a picture of her now-fiance Grainge, getting down on his knees at the Four Seasons Hualalai. The blissful pictures of their engagement showed the couple surrounded by white flowers and candles. The second picture shows Lionel's daughter sporting a huge diamond ring as she kisses Elliot.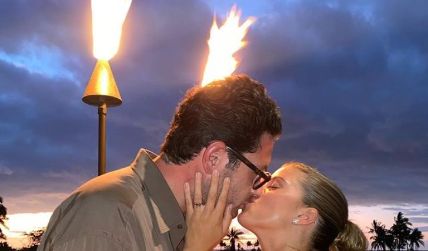 Sofia and Elliot started dating in August 2021.
Photo Source: Instagram
The couple's friends and family soon flooded the duo's post with their best wishes. Rita Ora comments, "congratulation," followed by a heart emoji. Lori Harvey writes, "omg, congratulation babe." Actress Lily Collins, Victoria Helena, and Dorothy Wang were among many who congratulated the newly engaged. In an exclusive interview with Access Hollywood, Lionel shares his excitement about the duo's engagement.
Check Out: Sean Penn and Leila George are Officially Divorced.
"I love Elliot, I've known him since he was 12," said the 72 years old singer. Richie adds, "It was one of those things where I don't have to go back and check out the kid. I know who it is. As a papa and as a dad, you know, that's my little girl, so she is in good hands." The Three Times a Lady hitmaker further reveals how Elliot was in jitters while asking for his daughter's hand. "He was a nervous wreck. Poor guy. I thought he was going to pass out," Lionel shared.
Lionel shares how Elliot was a wreck while asking for his permission to marry Sofia.
Source: Access
Singer-songwriter Richie is a father to three. He and his then-wife Brenda Harvey adopted Nicole Richie, 40. Lionel went on to have a son, Mile Richie, 27, with his second wife, Diane Alexander, and Sofia before they ended their nine years-long marriage in 2004. Sofia has famously dated A-listers like Justin Bieber, Scott Disick, and Jaden Smith in the past.
Stay connected to glamour fame for more.
-->