Inside Lisa Rinna and her husband Harry Hamlin's Happy Marriage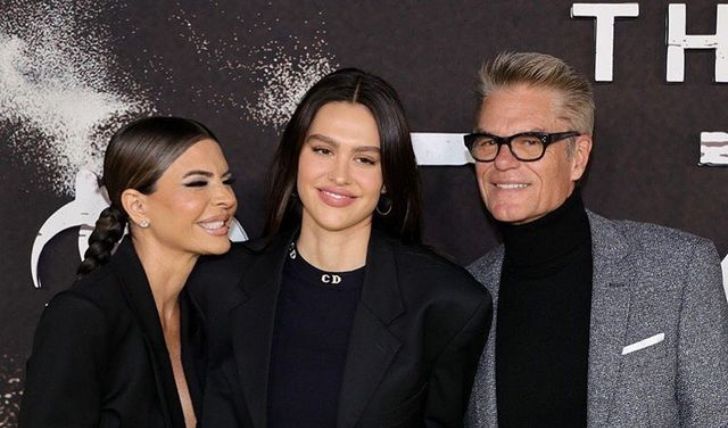 The truth about Lisa Rinna and Harry Hamlin's marriage: All details here!
Love them, hate them, but you can't ignore them; the modern adage perfectly fits Lisa Rinna and Harry Hamlin's longstanding marriage, which has also been a string of household dramas, infidelity rumors, and what not, often broadcasted on The Real Housewives of Beverly Hills, which Rinna joined in 2014.
Rinna, 58, is a native of Newport Beach, California, and is best known for her credits in Days of Our Lives, Melrose Place, and is an Emmy-nominated talk show host. Lisa's husband, Hamlin, 70, on the other hand, is an acclaimed entrepreneur, author, and actor, with roles in Clash of the Titans, Mad Men, L.A Law. Rinna and Hamlin have been married for more than 25 years and share two daughters.
Inside Lisa Rinna and Harry Hamlin's marriage!
Although the two share the same professions, Rinna and Harry didn't meet on movie sets or star-studded events like one would've imagined. Hamlin once revealed he met Lisa was working night shifts at an eyeglass store. "It was sparks right away," shared the Mad Men actor. The pair walked down the aisle on March 29, 1997, in Beverly Hills, California.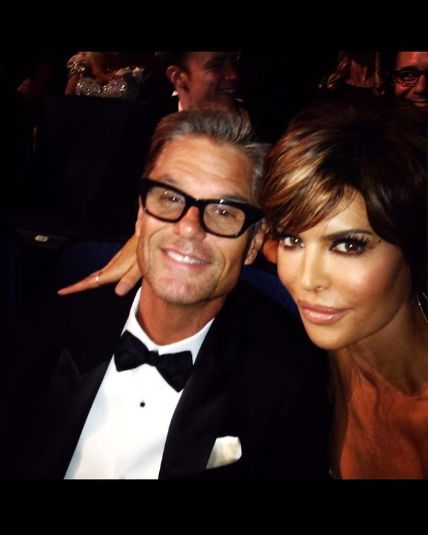 The pair met when Lisa was working at an eyeglass store. Photo Source: Instagram
While both Rinna and Hamlin's work on the big screen has been limited, the pair have, however, managed to maintain a prolific status, thanks to their consistent work on the small screen and years-long appearance on Bravo's RHOB. The couple welcomed their firstborn, Delilah Belle, 23, in 1998, and Amelia Gray, 20, in 2001. Rinna is also a stepmom to Hamlin's first son, Dimitri Alexander, from his relationship with actress Ursula Andress.
Don't Miss: Are Big Sean & Jhene Aiko Still Together? Exclusive Details Here.
Last year, a vile infidelity rumor from an anonymous social media user knocked doors of the duo's marriage. The user alleged that her friend slept with Hamlin for "an entire summer in 2018." "My girlfriend f–ked Harry Hamlin in Muskoka [Canada] for an entire summer in 2018 — you wanna talk about that @LisaRinna?" read the since-deleted tweet. Not long after, Hamlin was also gripped by gay rumors.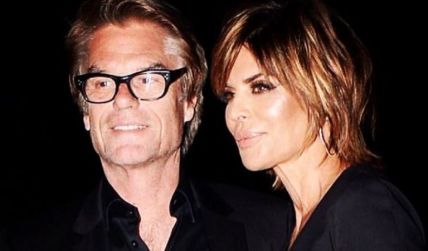 Rinna and Hamlin are parents to two daughters and one son from Hamlin's previous relationship.
Photo Source: Instagram
But instead of addressing the swirling rumors or publicly distancing herself from her husband, Rinna reasserted complete faith and just poked fun at her accused husband. Posting her husband's "Sexiest man alive" cover of 1987, Lisa wrote, "Appreciation Post. To my very busy husband, who apparently doesn't live with us, has a lot of affairs, and is gay. Go, Harry F****** Hamlin."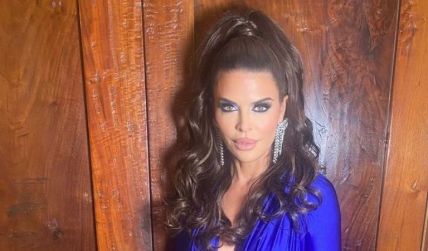 Rinna pokes fun at her husband's affair and gay rumors. Photo Source: Instagram
Rinna's chill attitude on the atrocious claims had many wondering about the spouses' relationship dynamics. The Mad Men alum describes his relationship with Rinna as "functional and mutual." "Lisa and I are of the same mind. When you get married, you get married," said Hamlin, further adding, so we have a very functional relationship, and we respect each other and listen to each other. We're not helicopter husband and wife."
Lisa Rinna's husband gets candid about their private life!
Hamlin recently spilled some tea on his intimate life with Rinna. The actor/author says the spark hasn't withered in his and Rinna's marriage even after 25 years together. During his recent interview with Andy Cohen, Hamlin raves about his great sex life with Rinna.
Hamlin raves about "great sex life" with Rinna even after 25 years.
Source: People
Bringing up Hamlin's 2010 memoir, Full Frontal Nudity: The Making of An Accidental Actor, where he thanks Rinna for great sex, Cohen asks the actor if the feelings in him remain the same after all these years, to which Hamlin responds, "Of course, it is, Andy. We're still married."
Recommended: Steve Carell & Wife Nancy Carell still Together? Exclusive Details Here.
Hamlin has the most honest and yet hilarious answer when Cohen asks him about the secret to his thriving sex life in the 70s and after decades with one woman. "I'm sorry about that. A lack of ED [erectile dysfunction], perhaps. Yeah. I don't have that condition," said the Clash of Titans actor.
Stay connected to glamour fame for more.
-->