List Out The Sports Bra that Specially Designed For Big Boobs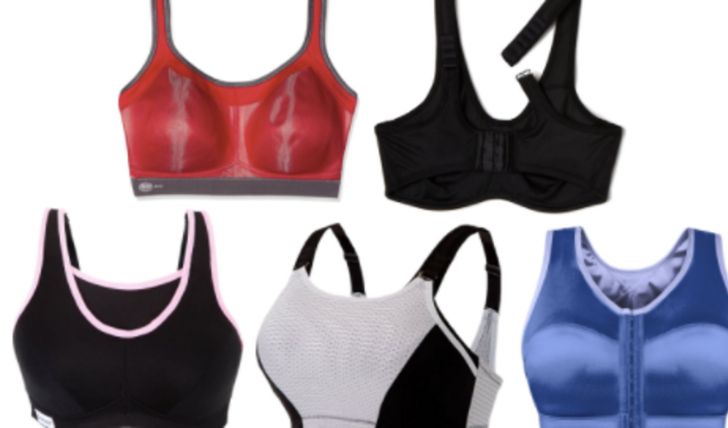 Best Supportive Sports Bra For Large Busts: You Don't want to Miss This!
Sports bras have become a staple in womens' undergarment closets. Originally designed for workouts and running, sports bras have now taken a more versatile role in our life. It's comfy, stylish, and a lot more supportive than the regular sturdy underwired push-up bras. But finding the best fit, one that can support the breast during high-impact exercises, can be a rigorous task.
The problem is double for women with large busts; while small chest ladies have plenty of options to pick from, the same is not the case for women with big breasts. They know better than anyone what impacts a misfitted bra can have on their body. Ahead is a list of best-picked sports bras, specifically designed for all the busty ladies.
1. Lululemon Enlite Bra Weave!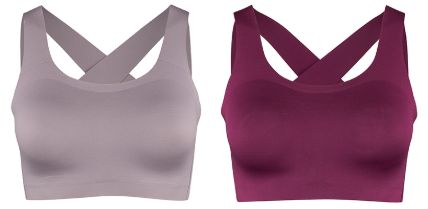 Source: Flare
Manufactured with nylon and lycra, Lululemon Enlite Bra is engineered to provide movement management. Its 'Ultralu' fabric, as the brand claims, is soft and smooth, not to mention, it absorbs the sweat right off. Users worldwide have claimed the bra is a 'game changer.' Its in-built cups give untethering comfort and stretch. It is priced at $98.
2. Royce Aerocool Sports Bra!
Source: Sportsbra
The wire-free, high-impact sports bra is specifically designed for G-K sizes. As promised, customers reviewed the bra provides impeccable support for larger cup sizes. The brand promises minimum bounce and movement, and if the need for extra support arises, it also comes with optional racerback straps. It is priced at $79.
Check Out: Top 10 Weight Loss Supplements
3. Reebok PureMova Bra!
Source: Reebok
The trusted brand claims its PureMova bra is designed to react to your movements. Designed with responsive fabric, the bra provides just the right amount of support and airflow. It is available from A to F cup. Reebok PureMova bra is priced at $65.
4. Nike Alpha Sports Bra!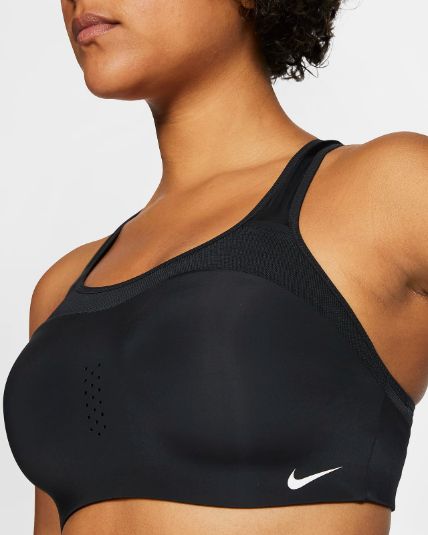 Source: Nike
Another trusted brand that never disappoints. Nike Alpha Sports bra is designed for high-impact workouts. It features molded cups and innovative four rows of hooks. It is built with nylon, spandex, mesh, and polyester. It is available through 40E. The Alpha sports bra is priced at $42.
Don't Miss: List of the Coolest Sports Bras
5. Champion Women's Sports Comfort Full-Sport Bra!
Source: Amazon
It was listed in Forbes's best sports bras of 2020. Champion women's sports comfort bra is available through 40E. Consumers say the bra outperforms its price, which is a fair $48. It has molded cups that provide additional support and are smooth to the skin. Forbes declares the bra as a solid budget option.
6. Sonic Moulded Sports Bra!
Source: Next
So says the name, Sonic moulded sports bra features moulded cups that wicks away moisture and sweat. Incorporating the aspects of any good sports bra, the brand promises uncompromising support and comfort for women with large breasts. It comes in band sizes B-H and 28-40. The bra is priced at $38.36.
For more similar content, stay connected to Glamour Fame.
-->