'Little People, Big World' Star Tori Roloff Has Some Good News For the Fans for Current Pregnancy
Published Sun Oct 20 2019 By Sea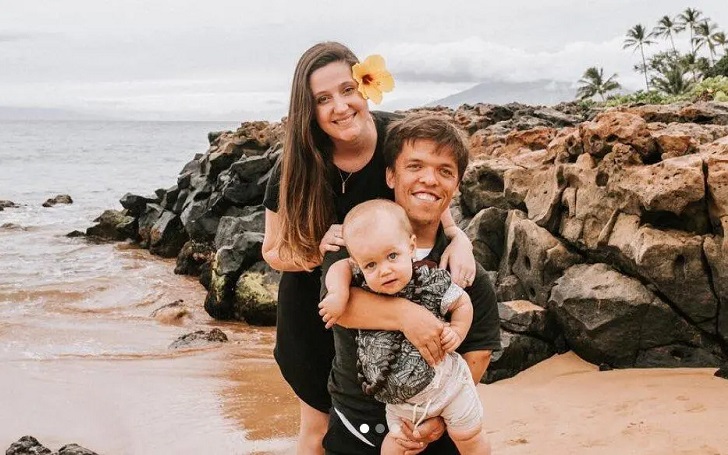 Tori Roloff responded positively to a fan's question about her current state.
The due date for 'Little People, Big World' star Tori Roloff's second child is nearing, which is expected to be around next month. Back in May, she told fans she was already experiencing difficulties, and she expected more difficulties to come along the way.
It is obviously a tough path, but she had been taking it flawlessly and showing off her baby bumps. She was also asking for heartburn remedies from her fans a while back too. After acknowledging her hip issues, she confessed it has been a little easier these days.
Got to be the cutest baby bump picture ever...
Source: Tori Roloff, Instagram
On a recent Q&A feature of Instagram Story, the 28-year-old was asked how she was doing, she promptly replied, "I had a lot of hip issues this pregnancy, but they eased up the last week (knock on wood)."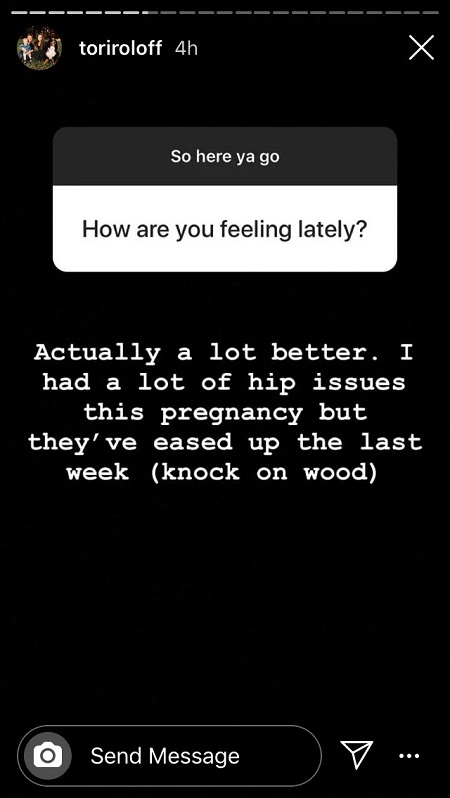 Source: Tori Roloff, Instagram
The expecting mother has been quite interactive with the fans over the course of pregnancy till now and was frequently asking them about some complications she had every time. And she has found their suggestions quite helpful.
Now all she needs to do is rest until the baby gets here.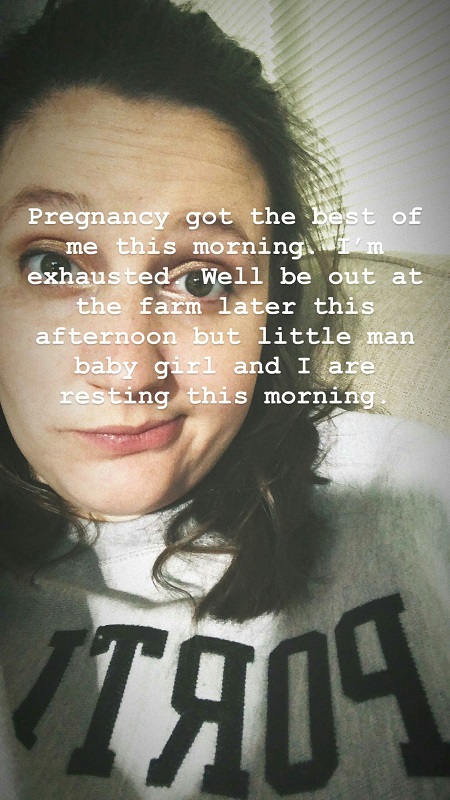 Source: Tori Roloff, Instagram Story
Tori's first child, two-year-old Jackson's moment was a little easier than the current pregnancy and her husband, Zach Roloff, is doing his best to take care of his little man. Still, she keeps constantly telling her followers she is doing better and better with a positive.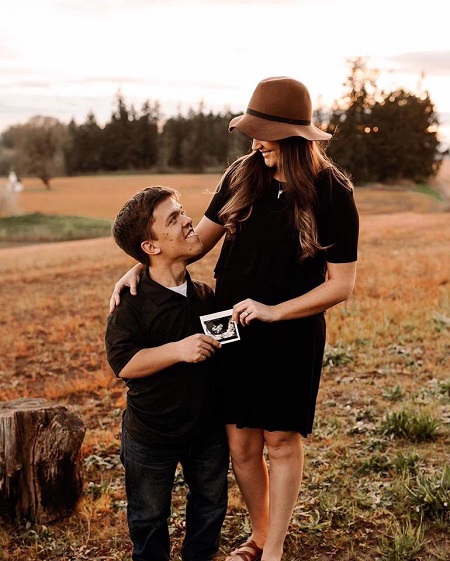 They've been excited for this one from the very start as well.
Source: Zach and Tori Roloff, Facebook
The LPBW wife revealed a long time ago that she is expecting a baby girl and says that every time she shows the picture of the ultrasound, she gets asked if the baby is of normal height or a dwarf. But she sweetly ignores all and says she will love her either way.
"The answer is we don't know, and we won't know until she's born. [You] can find out through an amniotic draw if you're having a dwarf or not, but Zach and I opted out of that just because we don't care either way. We also just don't have a lot of risk involved with it. … We love her and we can't wait to meet her."
Of course, the fans certainly can't wait to meet their girl either, but they should really stop telling her that she looks ready to pop.
Stay tuned and connected to GlamourFame for more Entertainment news on your favorite celebrities.
-->