'Little People, Big World' Stars Jeremy Roloff And Audrey Roloff Are Getting Roasted By Fans Over Their Book
Published Wed Apr 24 2019 By Jessica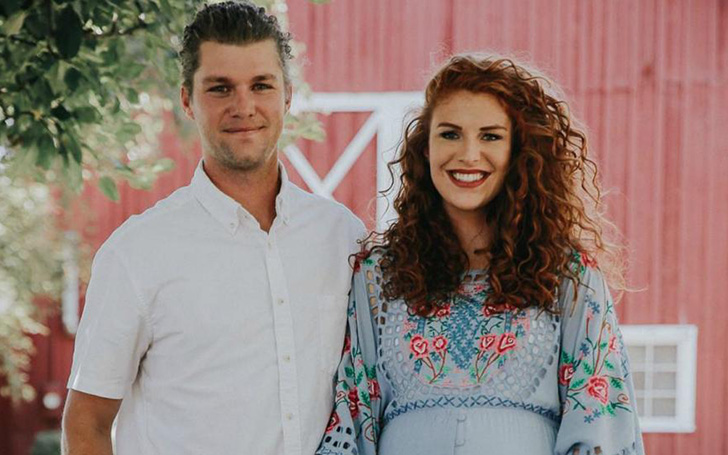 Fans of 'Little People, Big World' roasts Jeremy and Audrey Roloff over their new book.
'Little People, Big World' stars Jeremy Roloff left fans absolutely heartbroken when and his wife Audrey Roloff decided to leave the TLC's long-running successful reality show.
Jeremy has no regrets for being a part of the family show since he was a child though.
Recommended: The Reason Jacob Roloff's Wedding With Isabel Rock Won't Be on TV
Although the audience doesn't get to witness the two on TV anymore, they can still keep a track on them on their social media where they frequently update their fans on stuff they're working on.
Jeremy and Audrey Roloff takes a beautiful selfie with their daughter Ember Roloff.
SOURCE: Audrey Roloff Instagram
Jeremy and Audrey recently launched a new book titled, 'A Love Letter Life' and have been strongly promoting them on social media and their podcast.
The two recently took part in an interview with The Access Live where they discussed how they make their long distanced relationship work and that they communicate every week to address everything that's been going on recently on their lives.
The fans, however, couldn't rely on the pair's advice on how to work out issues in a relationship.
Also see: Jeremy Jordan And Ashley Spencer Welcome Their First Child
Apparently, the fans believe that nor Jeremy neither Audrey are matured enough and been married long enough to advise people on marriage.
One of the fans commented saying: "They know NOTHING. The book is popular because of the show."
Whilst another one added: "They haven't even been married long enough to give advice,"
A third critique who seemed more experienced in a relationship said: "I've been married 31 years. And as far as I see Not everything works for everyone." with further adding, "They certainly haven't put in the time or years to give advice."
Some of the fans even accused the two with firmly believing that the two will be sooner or later be back on the show when they start dealing with financial issues.
If not, they will be back on TLC with their own reality show, the fans concluded.
However, as per Jeremy's explanation on why he quit 'Little People, Big World' despite being on the show for years alongside his family, the young father claims he "just reached a point where it was never really something I said 'yes' to. I just grew up doing it."
Don't miss: For How Many Years Rishia Haas Is Married To Husband Andrew Zimmern? Do They Share Any Children?
On the positive notes, if asked to do it all over again, Jeremy would say 'Yes' in a heartbeat.
Jeremy and Audrey tied the knot in 2014 and welcomed their daughter, Ember Roloff on September 2017.
-->