The Reason Jacob Roloff's Wedding With Isabel Rock Won't Be on TV
Published Mon Apr 22 2019 By Jessica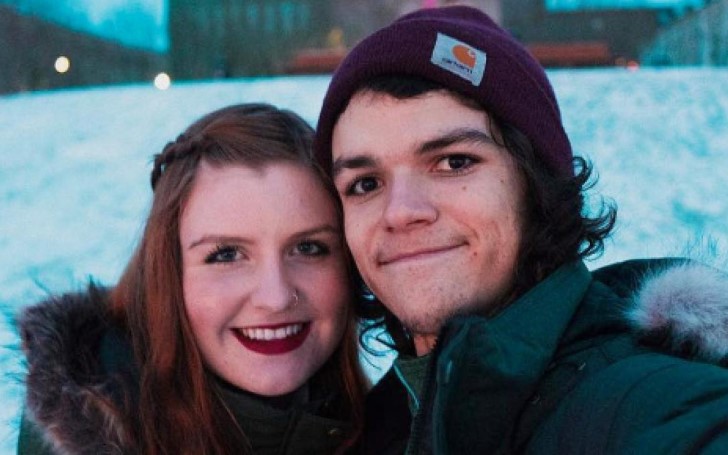 Find out why the wedding of Jacob Roloff with fiance won't be shown on tv.
TLC's famous reality show, 'Little People, Big World' has been running successfully on tv for years. The show narrates the story of Matt and Amy Roloff with dwarfism raising their four children whilst they look after their Roloff Farms.
In recent years, fans witnessed some of their favorites Roloff including Jeremy Roloff and wife Audrey Mirabella Botti and the youngest Roloff, Jacob leaving the show to focus on their personal lives and career.
Recommended: The Big Bang Theory: Why Sheldon & Amy SHOULDN'T Win the Nobel Prize!
Jacob Roloff who's now engaged to girlfriend Isabel Rock is in the process of tying the knot as soon as possible. As the audiences of the show were able to witness the wedding of his brothers, they were curious to find out whether they will get to see Jacob's wedding or not.
Jacob Roloff pictured with fiance Isabela Rock with their pets.
SOURCE: Isabela Rock
Obviously, the fans wonder that since Jacob isn't a part of the show anymore. However, the fans can still know what he's regularly up to and keep a track on him on social media where he updates lots on his life including his beautiful fiancee.
With the fame and popularity of her partner, fiancee Rock has also grown familiar with the fans as she frequently interacts and answers questions from them.
Don't miss: '90 Day Fiance' Star Ashley Martson Admits Countless Lies
In one of her recent Instagram posts, Isabel talks about the highs and lows she has been enduring in life.
She said: "This has been a really challenging season of life for me, and for us, and we have been in 'transition' for what feels like an eternity" continuing to add, "Planning a wedding, going back to school, finding a place to live that fits us and gives us a sense of community, always fixing our beloved van, while also trying to manage an art business has felt a wee bit overwhelming for me at times."
Whilst she discussed difficulties with planning her wedding and going back to school, one of the fans asked her on the application if their wedding would be televised? To which, Isabela, unfortunately, responded writing back saying, "thanks! Molly's was not televised and either will ours be! sorry."
Apparently, the fans of the star looked super happy and in support of the couple's decision to not show their wedding on tv. The fans, however, can't wait to see the pictures of the wedding ahead of this September.
In other news: Is Lori Loughlin's Daughter Olivia Jade Giannulli Under Federal Investigation?!
Jacob has been focused on his career as a writer whilst Isabel is a visual artist, and it's speculated that the lovebirds connected through art.
-->