The Big Bang Theory: Why Sheldon & Amy SHOULDN'T Win the Nobel Prize!
Published Mon Apr 22 2019 By David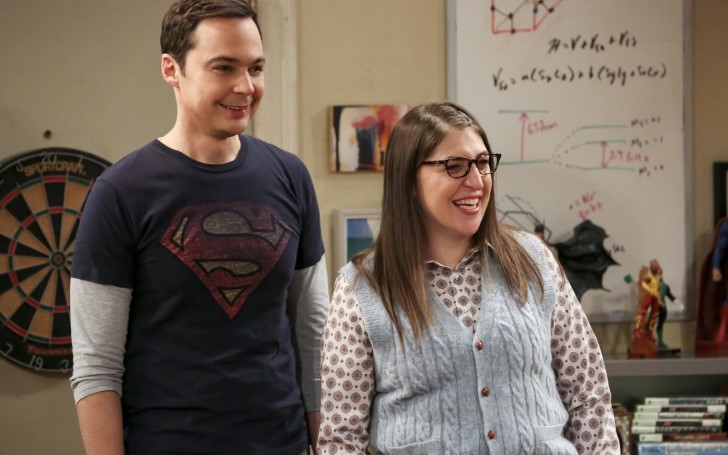 Why Sheldon and Amy are less likely to win the Nobel Prize.
The final season of hit CBS' sitcom, Big Bang Theory has been building up toward Sheldon (Jim Parsons) and Amy's (Mayim Bialik) Nobel Prize in Physics for their work on Super Asymmetry, but should the couple really win the accolade?
There are only five episodes left until the finale, and much of the season thus far has been focusing on this particular subplot. Sheldon and Amy only took a break from continuing their study when they went on their honeymoon, and now that they've enjoyed their downtime, they are back in their indagation.
Here's why Sheldon and Amy shouldn't win the Nobel.

SOURCE: Glamour
All that research project of Sheldon and Amy on Super Asymmetry has not been a walk in the park. First, they discovered that their hypothesis has been proved by a Russian scientist decades ago. After a series of distraught, an old video of George Sr. (Lance Barber) pops up which ultimately gives their study a new life. Once the work was published, it quickly attracted the critics from the field, and not long after that, CalTech was proposing to campaign for a Nobel submission. They hit another setback when two other scientists from Chicago, Dr. Campbell (Kal Penn) and Dr. Pemberton (Sean Astin), also went on to prove their paper - which later on becomes a problem for Shamy, as only three people can be nominated at once for a single study.
Also Read: Top 10 'Big Bang Theory' Episodes To Watch Before The Series Finale
Considering the time and effort TBBT has given to Amy and Sheldon's Nobel adventure (to the point that there's barely any time left for other characters), everyone's expecting them to win it. Otherwise, all this build up is sure to have some bickering reactions. So what if, at the end of it all, the showrunners employ the scenario where they would actually lose their dream goal?
Amy and Sheldon not becoming the laureates may not be that bad after all. Fans have loved the couple from the very beginning and they would love more to see the pair developing in their personal matters. Sadly, whatever they're doing next won't be playing out on screen anymore with Parsons reportedly being the one who wanted to quit the show in the first place. On the bright side, it remains to be seen how the writers are going to eulogize each character's journey—which has been on the run for the past 12 years.
Watch Sheldon and Amy having a breakthrough success with their Super Asymmetry work.
After gaining the publicity from their Nobel bid along with the overwhelmingly positive response for their paper, they might be invited to work on other projects potentially even at CERN. Knowing Sheldon, it won't be that difficult for him to settle in Switzerland as proven by his earlier stubbornness and excitement to go in the country along with Leonard (Johnny Galecki), despite the latter's reluctance--back in the third season of the series. As for Amy, given how obsessed she's become with this paper, especially in the last few episodes, she might be more game to the idea.
Recommended: The Big Bang Theory Director Sheds Some Light On The Final Episode Of The Series
This could give a perfect showdown for each character. However, it's also equally possible of Sheldon and Amy winning the much-coveted Prize. As we previously suggested, the best way to culminate the sitcom considering its current stake (in terms of narrative) is to do a flash forward scene.
At that point, the Coopers may have done something grand and more remarkable than their Super Asymmetry paper - perhaps a more flawless version of it. Maybe by then, they even have children of their own making it a blissful occasion.
Don't Miss: The Big Bang Theory Broke an Incredible Television Record
The next episode of The Big Bang Theory season 12 is set to premiere on the 25th of April this Thursday.
-->