'Big Bang Theory' Star Mayim Bialik Clarifies Her Stance After Being Accused Of Being Overly Harsh About A Fan's Painting
Published Sun Mar 10 2019 By Andrew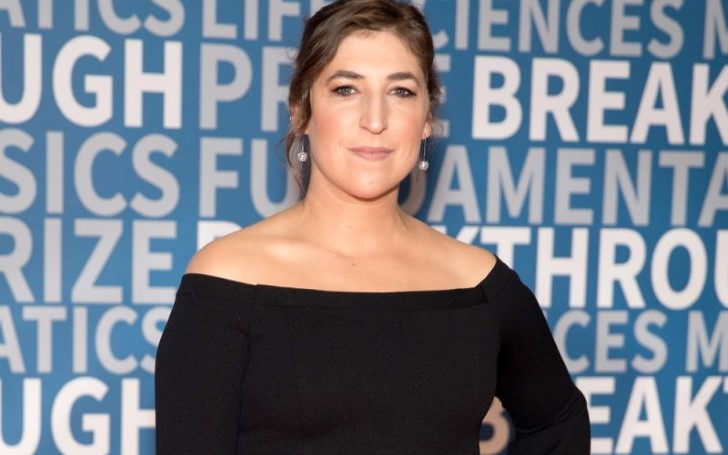 Mayim Bialik, the 'Big Bang Theory' star is clarifying her stance after Mayim Bialik faced criticism for being overly harsh about a fan's painting.
'The Big Bang Theory' actress, Mayim Bialik took to Instagram to share a screenshot of a Facebook post, in which an apparent fan named Sarah Ellen posted the painting of the actress and also mentioned that she was attempting to create 30 paintings in 30 days in the time of 30 minutes each.
Additionally, she also referenced to Mayim as her personal hero and a Mental Health Advocate and on top of that overall great human being.
Following the recent turn of events, Bialik clarified that she meant no harm and expressed the feeling of flattery even motivating the fan to keep up the good work through an edit to the original caption
Bialik captioned her Instagram post,
"I think a portrait of me needs more than 30 minutes. Still flattering. I think."
She wrote,
"What's with my teeth, Sarah Ellen!?"
Fans flooded the comment section with comments that bashed her for being harsh to the creative fan. However, there was no absence of fans that stood firm grounds in her defense relating to the issue.
One fan commented on her Instagram post,
"It's wonderful that you featured a fan's artwork, but I sincerely hope your comments were simply a poor choice for a use of sarcasm,"
Another one wrote,
"So much praise for you and what you do for mental health but you chose to shame her in front of all of your followers? That doesn't show regard for mental health."
Referencing to an episode of "The Big Bang Theory" which follows Amy (Bialik) awkwardly gifting Penny (Kaley Cuoco) an enormous portrait of them, a fan joked,
"Now you know how Penny felt when she was given that portrait of you two,"
A fan steered to the defensive and wrote,
"why so sensitive..the painting sucks."
Following the massive internet bashing and fan criticism, Bialik edited the caption.
Also read: The Cast and Crew of 'The Big Bang Theory' Went Out With A Bang For The Final Flashmob of The Show's History
Mayim Bialik added to the comment,
"Guess I'll clarify -- I love this painting,"
She wrote,
"Sarah Ellen is a friend of a friend, my friend sent it to me and I thought it was wonderful. It made me laugh in a good way. I'm flattered by the nice things she said, and that she would choose me as a subject! I think I'm tough to capture, and that's what I meant by that. It's me, not you. Thank you, Sarah Ellen, and keep up the great work."
Though Mayim Bialik confessed that her caption meant no harm to anyone, fans are still skeptical about her insensitive gesture.
-->